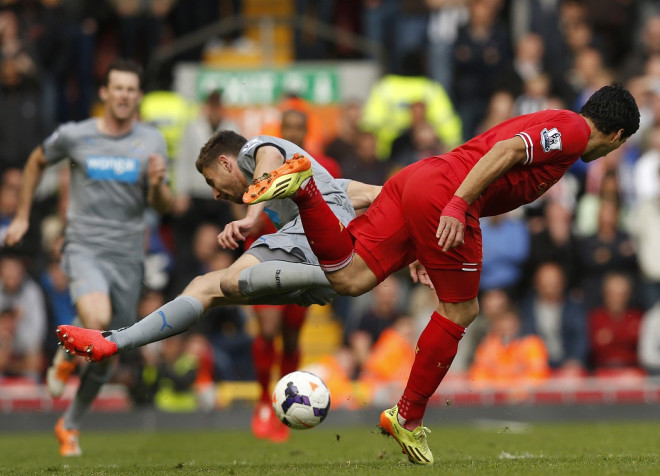 Newcastle United defender Paul Dummett has received death threats from Uruguay fans who blame the Welshman for jeopardising Luis Suarez's World Cup dream.
Suarez underwent meniscus surgery on Thursday after a heavy tackle from Dummett in the final Premier League game of the season at Anfield, and was pictured being wheeled out of a Montevideo hospital.
The Liverpool striker, as well as the Uruguayan FA, is clinging to hopes he will play some part in the Brazil tournament, but he faces having to watch his team mates from the sidelines against Costa Rica on 14 June.
Fans have reacted angrily to news that the Uruguay talisman could be out for up to six weeks and some took to Twitter to threaten 22-year-old Dummett, who was sent off following the clash with Suarez at Anfield.
The Guradian reported messages including "Hi Paul Dummett. I hope some day you come here [Uruguay] to have a nice time with friends. We have things for you, like a bullet in the head."
Another tweeted: "Hey, Paul Dummett. If Suárez doesn't play against England, you'll never play again."
Some England fans, though, have showed support for Dummett, believing the injury may have boosted England's chances of progressing beyond group D