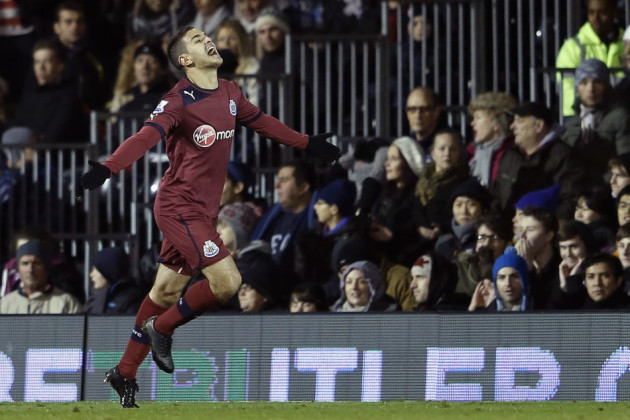 Alan Pardew has insisted Hatem Ben Arfa remains an important member of the Newcastle squad after fresh reports claimed Liverpool were considering making a move for the France international.
Ben Arfa has had mixed success during his time with the Toon with injuries hampering his last three years at the club, although when the winger has been fully fit he has terrorised the opposition and was a big part of the side's push for a place in Europe in their 2011-12 campaign.
The season that followed was bitterly disappointing as Newcastle found themselves in a scrap to avoid the relegation zone until the second last game of the campaign, leaving their players vulnerable to possible exits as the 2014 World Cup draws closer.
Liverpool came into the fray for Ben Arfa over the weekend, with Brendan Rodgers reportedly considering a £8m move for the star in a deal which might include Jay Spearing in exchange.
But Pardew has moved to quash any suggestion that Ben Arfa might be Liverpool-bound, insisting he is an integral part of the Newcastle squad and already has the attention of the France national team.
"He's a player fans love as he brings excitement," he said, according to the Shields Gazette. "You're on the edge of your seat. Newcastle have always had a tradition of that type of player.
"It's important for me that we've got him in the squad.
"He's that type of player. Who knows what level he can get to if he stays 100 per cent fit.
"When we finished fifth, he had a few games where he was almost unplayable.
"If he gets back to that level, he'll definitely threaten the French team, and I mean the starting XI rather than the squad."
Liverpool admitted this week that they are still looking for top quality attacking players to sign in the summer transfer window and Ben Arfa could certainly present an option if the club are willing to take the risk on his injury-ridden past.
The 26 year old missed a large chunk of last season with a hamstring injury and broke his leg when he first joined Newcastle in 2010.