Newcastle United boss Alan Pardew was effusive in his praise of Everton left back Leighton Baines. The 28 year old was in brilliant form on Wednesday evening and led the Toffees to a 2-1 win at St James' Park.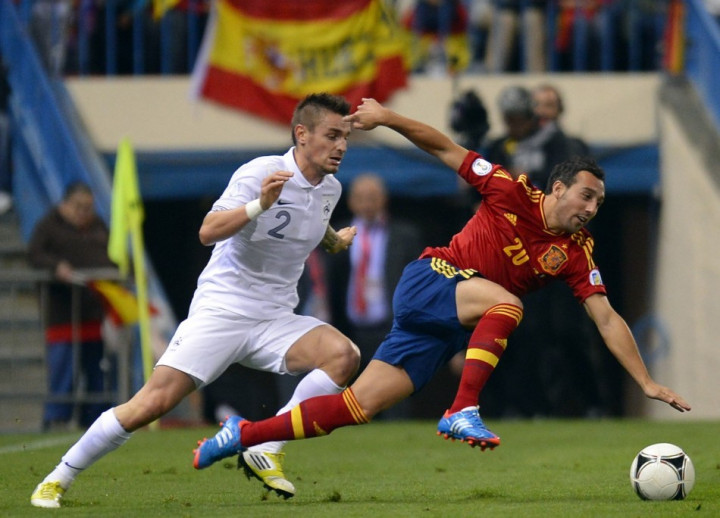 The defeat leaves the Magpies 15th in the Premier League table, with only two points separating them from the drop-zone. However, Pardew also said he expected the Tyneside club to have their own version of Baines, when the signing of French international Mathieu Debuchy was completed. The 27 year old right back is undergoing a medical examination at St James' Park, prior to a January transfer. And the player presently registered with Ligue 1 club Lille OSC was in the stands on Wednesday evening.
"I'm fingers crossed that he passed the medical because that will be the key to that, I hear the discussions have gone well on the finance side. He's a player that we would have really needed tonight and could have made a difference tonight," Pardew explained.
"Look at Leighton Baines tonight, take him out of Everton's side, we might have won the game and that's the sort of quality he is," the Newcastle manager continued.
The Magpies were strongly linked with a move for Debuchy in the summer as well, with reports from the Daily Mail suggesting a £7m move was being discussed. However, Lille were reluctant to sell their star at the time and despite an intervention and request from Debuchy himself, the right back remained at the Stade Borne de l'Espoir.
However, barring last-minute misfortunes, it appears the defender will join Pardew and Newcastle for the second half of the season. And Pardew has admitted his will be a welcome addition, particularly since there is a lack of cover at right back.
"That position is a key position for us that we have looked to strengthen, and hopefully Debuchy's quality and experience will be much needed. Because that is what we missed against Everton. Just a little bit more quality, a bit more experience in key moments," he said after the defeat.
Newcastle will hope the transfer can be completed and the player available for selection before the weekend's FA Cup Third Round clash at Brighton & Hove Albion.
Debuchy, should he sign for the Magpies, will be available for the club's UEFA Europa League campaign, despite having represented Lille in the Champions League this season; the two are different tournaments and UEFA regulations do permit players who transfer clubs to play in both cups.