Newcastle United have terminated Spanish striker Xisco's contract, with six months still left on the agreement. The 26-year-old Deportivo La Coruna forward has signed for Spanish second division club Cordoba CF, according to the BBC.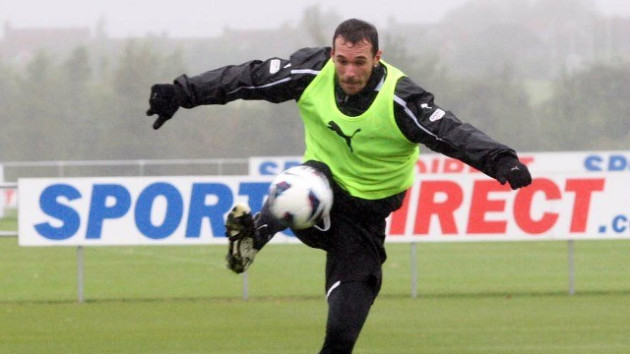 A statement released by the Tyneside club, on transfer deadline day, confirmed the release:
"Newcastle United confirmed today that Xisco's contract with the Club has been terminated by mutual consent. The striker joined the Magpies in September 2008 from Deportivo La Coruna."
The Spaniard has struggled to make an impact on the Magpies' starting line-up and has made only 11 appearances since his joining St James' Park, scoring just once. His last appearance for Newcastle was back in 2010. These four years have also seen multiple loan spells, including twice to his former club.
Xisco failed to make even one appearance for Newcastle this season, despite the Toon's publicised striker problems and the departure of Senegalese international Demba Ba to Chelsea. That Alan Pardew has not used the Spaniard in the Premier League, the Europa League, the FA Cup or even the Capital One Cup, says much about the player's unfortunate time in Newcastle.
The final nail in Xisco's coffin would have been the arrival of Frenchman Yoan Gouffran, from Ligue 1 side Bordeaux. Championship club Middlesbrough were reportedly interested in a loan move for Xisco, a report which was denied by Pardew. The boss then claimed the Magpies were in contact with a Spanish club over a possible transfer.
"I've not heard any news on Xisco, I was surprised to hear the story. There has been no contact with Middlesbrough at all. We have contacted a number of Spanish teams to see if they are interested. He's a lovely lad and popular with players here. He's lost his way a bit. I've sat down and told him that if nothing comes out in the transfer window this time, he will stay and we will try to get him back on the scene again," Pardew said.