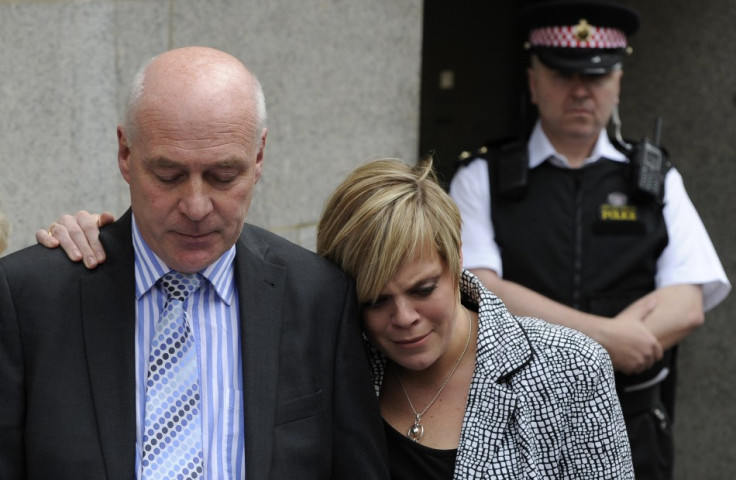 Some families of 7/7 bombing attacks may have had their phones hacked by the News of the World. A solicitor representing some of the families said one family member had been contacted by police and told their phone may have been hacked back in 2005. It was thought that journalists were seeking to access voicemails left on family member's phones as they desperately waited for information about their loved ones in the aftermath of the 2005 bombings.
Families of July 7 2005 bombing victims have been told they may have been targeted by phone hackers as MPs prepare to debate the scandal. Graham Foulkes, whose 22-year-old son David was among the 52 people killed, was among those warned by a senior detective that they featured on a list of potential hacking victims. He told BBC News channel that the thought of someone listening in to his phone calls was "just horrendous".
Graham Foulkes, whose son David died in the Edgware Road blast, told the BBC he was contacted by officers on Tuesday after his details were found on a list as part of the police inquiry in hacking claims. He continued: "My wife and I were kind of all over the place, we were chatting to friends on the phone, in a very personal and deeply emotional context - and the thought that somebody may have been listening to that just looking for a cheap headline is just horrendous."
News International chief executive Rebekah Brooks is likely to face new calls for her resignation at Wednesday's three-hour emergency Commons session, when MPs will consider whether there should be a public inquiry into the saga.
Motor giant Ford said it was suspending advertising with the News of the World. Two other leading companies, Npower and the Halifax, confirmed they were also considering whether to continue advertising with the paper amid a rising tide of anger at its alleged conduct.
The BBC has revealed that the tabloid newspaper have passed emails to the police which appear to show the payments were authorised by then editor, Andy Coulson. The BBC has alleged that payments were made to the police by the paper and the payments ran into the thousands.
It has been alleged that Rebekah Brooks, then editor of the News of the World, now chief executive of News International, personally commissioned one of the private investigators used by the tabloid newspaper who was involved in the tracking down of the family of Milly Dowler, the teenage murder victim.
The shocking revelations come just hours after it was revealed that families of the two school girls, Holly Chapman and Jessica Wells may have had their phone's hacked by the News of the World. These latest revelations come just a day before the sixth anniversary of the 7/7 terrorist attacks which is sure to pile pressure on Rebekah Brooks to resign over the hacking scandal.