Neymar has encouraged Palmeiras sensation Gabriel Jesus to make a move to Barcelona as he "will be very happy" at the Nou Camp. Manchester United, Manchester City, Inter Milan and Real Madrid have also been heavily linked with the Brazilian starlet in recent days but Neymar believes his compatriot should snub those clubs to following his footsteps.
The versatile 19-year-old forward has become one the hottest properties of the current transfer window – having attracted the attention of a number of European clubs – and is being considered as the next big thing to emerge from Brazilian football's youth ranks since Neymar.
Barcelona were the first team to approach Gabriel Jesus earlier this summer but the likes of Real Madrid, Inter Milan, United and City have reportedly joined the race to secure his services.
Earlier this week prestigious Brazilian publication Globoesporte claimed that the Red Devils were ready to launch a €38m (£31.8m, $41.8m) offer to beat other suitors for his services.
Yet, later his agent told calciomercato.com that they were in "very advanced" talks to move to the Etihad Stadium instead.
Neymar, who is currently with Gabriel Jesus in the Brazilian camp ahead of the Rio Olympics, has now encouraged his compatriot to snub those clubs to move instead to Barcelona.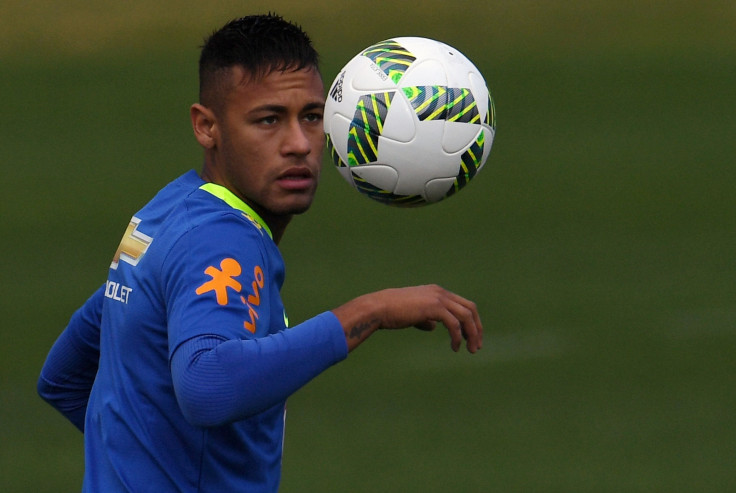 "I spoke with Gabriel Jesus. Not only with him, but also told other players how it feels to play for Barcelona and to live in the city," Neymar said, during a press conference released by Globosporte. "He is a great player. We know lots of clubs want him. He needs to know the right moment to leave, we want the good players by our side."
"If he comes to Barcelona he will be very happy. Maybe we're the biggest club in the world. The city and the day-to-day are wonderful."
The former Santos star, meanwhile, has also defended himself from the accusations about his bon vivant lifestyle.
Asked by a journalist about it, the Barcelona ace replied: "Imagine being 24-years-old and having achieved everything that I have. What would you do?"
"People have to focus on what happens on the pitch, not on what I do in my personal life," he said, "I am 24-years-old and I have won what I have won. I am a calm person. People can criticise me for what happens on the pitch. I like to go out and enjoy myself. Why can I not go and party? I go out because I know what my duties are the next day, and when I play, I always give my all."
"I am not perfect. It is clear that sometimes I make mistakes, but that is normal."