The Neymar transfer saga is far from over. With over two weeks left before the end of the Spanish transfer window, anything can still happen. Latest reports state that the Brazilian star is ready to take a 15 million euro pay cut just to rejoin FC Barcelona.
Guillem Balague of BBC Radio 5 Live made a bold claim. "The player is happy to reduce his wages from 38 million euros net to 23 million euros net," he said.
Neymar, for his part, has not made any official statement about the matter. However, it is widely believed that Barcelona players and the team's management are all keen on bringing the Brazilian back into their fold.
"Lionel Messi, Gerard Pique and Luis Suarez want him back but also the president Josep Maria Bartomeu has two more years in his mandate and he wants to leave a big legacy. Can you imagine all those players that have been mentioned and Neymar as well?," said Balague.
Regardless if there is any truth to the claims about the salary reduction, Neymar's current club, Paris Saint-Germain, are not budging. They have so far rejected player plus cash offers from both Barcelona and Real Madrid.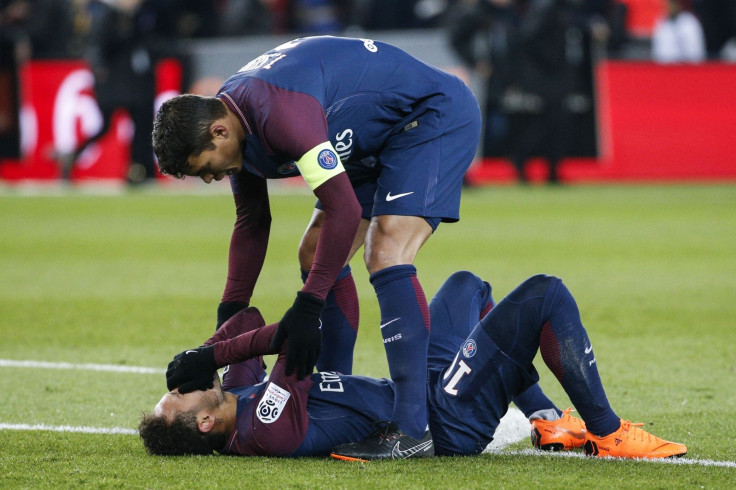 PSG spent a record-breaking £205m to acquire Neymar's services from Barcelona just two seasons ago. It is highly unlikely that any club will be willing to return the same investment made by PSG. This is why a player plus cash deal is the most plausible solution.
Unfortunately, a meeting held earlier this week between PSG and Barcelona officials did not yield any results. Philippe Coutinho, Ivan Rakitic are some of the players that were reportedly offered.
Meanwhile, this is turning into the El Clasico of the summer transfer window. Real Madrid has reportedly offered Gareth Bale and James Rodriguez as part of an exchange deal that was subsequently rejected by PSG.
The Ligue 1 champions countered with a request for Vinicius Jr., which Real Madrid immediately shut down. Los Blancos made it clear that they fully intend to hold on to the Brazilian youngster, who was a shining light in their otherwise grim 2018/19 season.
Barcelona coach Ernesto Valverde laments the fact that the Spanish La Liga season will start before the transfer window ends. "It's inconvenient and it's not logical. The normal thing would be that the team you start with is the same one that will compete for the whole season," he said.
La Liga kicks off on Saturday, August 17. Meanwhile, the transfer window closes on September 2.