Neymar transfer: Barcelona and PSG fail to make an agreement
A meeting between FC Barcelona and PSG has failed to produce results concerning the transfer of Neymar.
FC Barcelona's bid to lure Neymar back into their fold is nowhere near fruition. A face-to-face meeting between representatives of Barcelona and Paris Saint Germain on Tuesday has failed to yield any definitive results.
Despite numerous speculations about the potential deal in the past months, Tuesday marked the first direct meeting between the two clubs. Unfortunately, they were unable to find a compromise between what PSG wants and what Barcelona is willing to offer.
According to ESPN sources, PSG is asking for a player plus cash deal which includes Philippe Coutinho and Nelson Semedo plus €120 million. However, the reigning Spanish La Liga champions have a different offer. Barcelona is only willing to spend €80 million plus Coutinho and Ivan Rakitic.
The teams came away with a deadlock in the negotiations but they are expected to meet again later this week. On Thursday, UEFA will be hosting a European Club Association gathering. PSG chairman and CEO Nasser Al-Khelaifi will be in attendance and it is expected that he will speak directly with Barcelona's Josep Maria Bartomeu.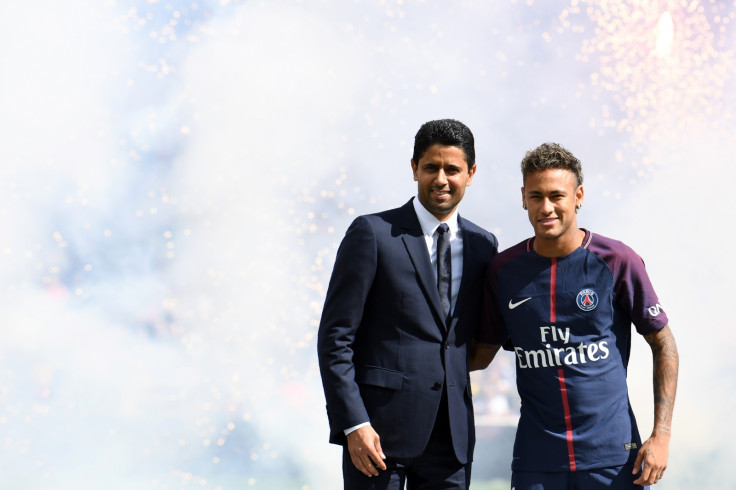 Also expected to be present on Thursday is Real Madrid president Florentino Perez. While also strongly linked with Neymar, no official reports have come out about a formal offer to bring him to the Spanish capital. It remains to be seen if Perez will also take advantage of the opportunity to start negotiations on Thursday.
Real Madrid is in the middle of a major overhaul after the departure of Cristiano Ronaldo in 2018. A disastrous season followed and so far, rumoured bids to sign big names like Paul Pogba and Kylian Mbappe have not materialised.
Meanwhile, both Real Madrid and Barcelona players have been reported to be involved in influencing Neymar's decision. Barcelona superstar Lionel Messi is the latest to join the fray. Marca is reporting that he has reached out to his former teammate. More than anything else, Messi is asking Neymar to turn his back on offers made by Real Madrid.
Of course, Real Madrid and Barcelona have one of the biggest rivalries in the sporting world. According to the report, Messi is keen on making sure that his friend does not play for their rivals. It may be remembered that the attacking trio of Messi, Neymar and Luis Suarez gave Barcelona one of their most successful runs in history.
© Copyright IBTimes 2023. All rights reserved.