Paris Saint-Germain star Neymar admits his countryman and friend Philippe Coutinho is living with "a great sadness", appearing to confirm Barcelona's chances of signing the Liverpool schemer are over.
With the Spanish transfer window open until 11pm [BST] Friday [1 September] night, Barcelona still have time to strengthen their squad after a tumultuous summer at the Nou Camp. The Catalan giants signed France international Ousmane Dembele for a fee that could rise to £135m last week but Barca officials are keen to make another high profile recruitment.
Coutinho had been desperate to be that man, handing in a transfer request at Anfield to try and force the move. Liverpool have rejected three bids for him this summer however, but The Sun claim one final effort worth £138m could be launched on Friday.
The 25-year-old has sat out of Liverpool's opening matches of the Premier League because of a back injury, according to Reds boss Jurgen Klopp, but showed no signs of that knock after playing and scoring for Brazil in a 2-0 win over Ecuador on Thursday.
Speaking after the match, Neymar, whose £198m move from the Nou Camp to Paris Saint-Germain prompted such a chaotic summer for the Catalans, paid tribute to his compatriot, appearing to suggest he will remaining on Merseyside this summer.
"I am very happy because he has scored a goal and at this moment he is filled with a great sadness, "Neymar was quoted as saying by Mundo Deportivo.
"He really helped us in the victory. He is a great player who is very important to us."
Ahead of Thursday's World Cup qualifier, Coutinho had also received support from Brazil head coach Tito, who urged the playmaker to "go where you feel happy.
"My thing is in the pitch, that's my concern. We have different realities. But I've talked to Coutinho, told him the same I've told you: go where you feel happy. If it's Liverpool, I'll be ok. If it's another one, I'll be ok.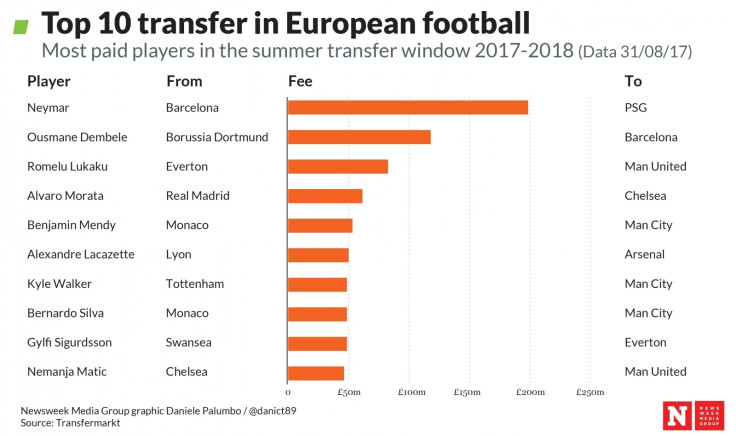 "I have to know my limits. I don't have to have opinion about everything. I don't want to be a showman, to be talking about everything. I'm very discreet in this kind of things. And fair. And justice is that he can be happy. I don't know which club he's going to. He'll decide it. But the Brazilian squad won't lose him."
While Barcelona still have a window to add to their squad, Coutinho is likely to now have to wait until next summer to get his dream move.