Brazilian international striker Neymar has agreed a deal to sign for Spanish champions Barcelona.
A statement on Barcelona's official Web site confirmed the transfer, explaining: "Neymar, who announced the news on Twitter and Instagram, will play for Barça for the next five seasons. The player is known for his exquisite technical skills which makes this free-scoring striker a nightmare for any defence. His style is beautiful to watch and he has received recognition and praise from the legendary Pelé himself, of whom many believe he is the modern successor."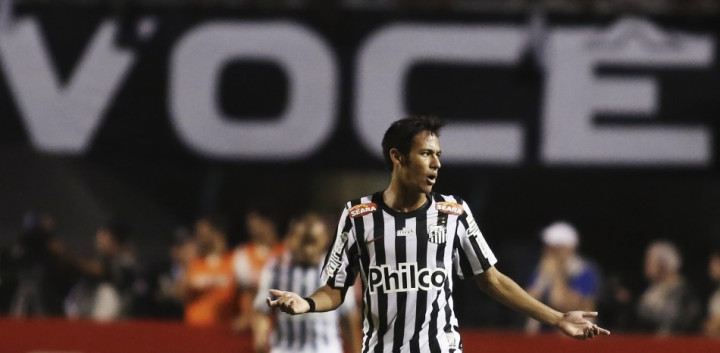 The young South American's future has been hotly debated until now, with the Express linking Premier League duo Chelsea and Manchester City with a £50m move for the player. In addition, the Blues signed Neymar's international team mate, Oscar, last summer and Neymar confirmed contact from the 21-year-old late in 2012, urging him to consider a switch to west London.
All of the English duo's interest has, however, been rendered moot. Initial confirmation of the transfer came from the player himself, who wrote on Instagram: "On Monday, I sign a contract with Barcelona. I want to thank the fans of Santos by these incredible nine years."
Neymar's contract at Santos was due to expire at the end of next season so a cut-price deal was probably negotiated. However, neither party has revealed financial terms.
The Brazilian was also linked to the Nou Camp club's domestic rivals, Real Madrid. In fact, prior to confirmation of the transfer, the Mail Online reported two bids had been accepted. The identity of the second club is still unknown but is widely believed to be the Santiago Bernabeu outfit.
In the report published by BBC, Santos FC was quoted as releasing this statement:
"Every effort was made to keep him in Brazil as long as possible, even offering to renew the current contract, which ends in July 2014. At this time, however, it was not possible to compete with the terms offered from abroad. Due to the confidentiality agreement, and by mutual agreement, the terms of the transfer will not be disclosed by any of the parties."