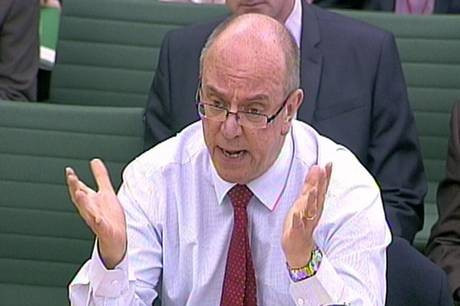 Sir David Nicholson, the chief executive of the NHS England, is to retire in March 2014, it has been revealed.
In a letter to Prof Malcolm Grant, the chair of NHS England, Nicholson outlined his intention. He was appointed chief executive in 2007.
Nicholson had previously rejected calls for his resignation as recently as March following his role in the Mid Staffordshire NHS Foundation Trust scandal.
An independent inquiry into the troubled trust revealed that up to 1,200 patients needlessly died at Stafford Hospital as a result of poor care between 2005 and 2009. Many more experienced "appalling and unnecessary suffering".
Giving evidence before MPs on the health select comittee, Nicholson admitted that during his reign the NHS had "lost its focus". He oversaw the running of the hospital which had not put patient care "centre of the way the system operated".
Nicholson's resignation letter states: "Whilst I believe we have made significant progress together under my leadership, recent events continue to show that on occasion the NHS can still sometimes fail patients, their families and carers.
"This continues to be a matter of profound regret to me but please know that on a daily basis I continue, and will always continue, to be inspired and moved by the passion that those who work in the NHS continue to show.
"I have only ever had one ambition and that is to improve the quality of care for patients. I still passionately believe in what NHS England intends to do. My hope is that by being clear about my intentions now will give the organisation the opportunity to attract candidates of the very highest calibre so they can appoint someone who will be able to see this essential work through to its completion."
Grant said: "Sir David's career within the NHS over 35 years has been exceptional and his leadership through the radical changes in the NHS of the past two years has been absolutely fundamental to their success.
"In particular, the establishment, set-up and launch of NHS England has been an immensely difficult task, undertaken by Sir David concurrently with leading the NHS in its former guise. Thanks to Sir David's leadership we are now in as good a position as we could be to take on the challenges that lie ahead."
He was part of the problem
Health secretary Jeremy Hunt said: "Under Sir David Nicholson's leadership, NHS waiting times have fallen, infection rates [have been] reduced, and mixed-sex accommodation is at an all-time low. His job has often been incredibly complex and very difficult, and yet he has always had a reputation for staying calm and maintaining a relentless focus on what makes a difference on the NHS frontline. I am also grateful to him for overseeing the success."
Mike Farrar, chief executive of the NHS Confederation, added that "despite the difficulties of recent months", under Nicolson's leadership the NHS successfully went through the largest structural reform in its history.
Nicholson's retirement has been welcomed by campaigners and some family members of those in died in at Stafford Hospital.
Julie Bailey, from the campaign group Cure the NHS, described the news as "fantastic".
Bailey, whose mother died at the troubled hospital in 2007, added: "This is the start of the cure for the NHS.
"We can start to look to the future now. He was part of the problem - not part of the solution.
"We now need a leader who will galvanise and inspire the front line, not bully them."