Mid Staffordshire Report: Change Needed at NHS 'on Every Level'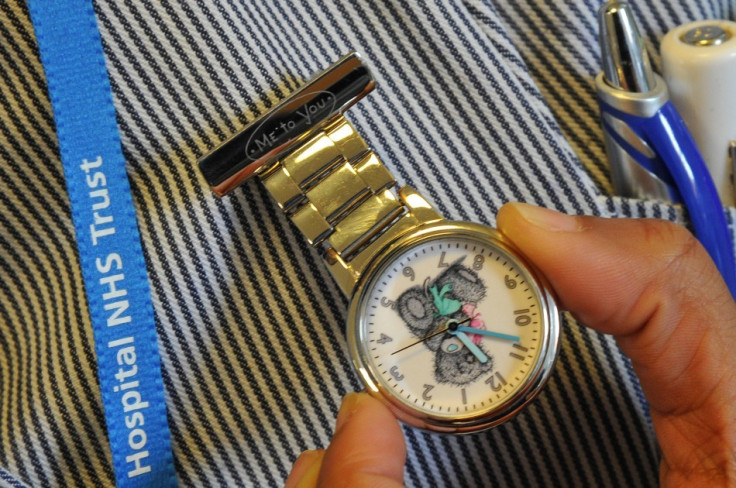 There needs to be a "fundamental culture change" at the NHS in order to improve the "appalling" standard of patient care, a report into one of Britain's most troubled hospitals suggests.
The report, by Robert Francis QC, suggested 290 recommendations to improve NHS standards and heavily criticised NHS bosses for putting finances and targets before care of patients.
Francis called for a "zero tolerance" attitude to poor standards of care at NHS hospitals, and any institution which fails to meet the "fundamental standard" he recommends should be closed.
The recommendations follow a 31-month, £13m investigation into the failings at Mid Staffordshire NHS Foundation Trust between 2005 and 2009.
The investigation was held in response to a Healthcare Commission report which revealed that up to 1,200 people died needlessly in the Trust's care between 2005 and 2009. A separate, independent inquiry revealed the Trust "routinely neglected patients".
The Francis investigation, which aimed to determined how these failings went undetected for so long, said there were "serious failures" at every level and the blame for the unnecessary deaths of hundreds of people cannot be pinned on one policy or group of individuals.
Francis declared the hospital had routinely failed to care for its patients because: "There was an institutional culture in which the business of the system was put ahead of the priority that should have been given to the protection of patients and the maintenance of public trust in the service.
"This is a story of appalling and unnecessary suffering of hundreds of people. They were failed by a system which ignored the warning signs and put corporate self-interest and cost control ahead of patients and their safety.
"There was a lack of care, compassion, humanity and leadership. The most basic standards of care were not observed, and fundamental rights to dignity were not respected.
"What is required now is a real change in culture, a refocusing and recommitment of all who work in the NHS - from top to bottom of the system - on putting the patient first."
In a letter to the health secretary Jeremy Hunt, included in the report, Francis said: "The extent of the failure of the system shown in this report suggests that a fundamental culture change is needed."
Francis's recommendations include the prosecution of individuals who are responsible for the death or serious harm of a patient due to "non-compliance with a fundamental standard".
It should also be a criminal offence to hide any information regarding poor standards of care of hospitals.
In terms of administration, Francis advocates the creation of a single regulatory body to oversee both the financial and medical standards at hospitals. Currently there are two involved overseeing separate departments.
Following the release of the report, Prime Minister David Cameron told the House of Commons: "What happened between 2005 and 2009 was not just wrong, it was truly dreadful - hundreds of people suffered from the most appalling neglect and mistreatment".
Cameron also apologised to the families of those who suffered for the way the system allowed "horrific abuse to go unchecked and unchallenged" for so long.
The Prime Minister has promised steps to improve the current hospital inspection routine so warning signs of the failure of patient care will not be missed again. To this end, he has asked the Care Quality Commission to create the new position of chief inspector of hospitals.
Cameron told the Commons he has appointed President Barack Obama's former healthcare advisor, Don Berwick, to make "zero harm a reality in our NHS".
Regarding Mid Staffordshire, Cameron asked the NHS regulatory bodies why no-one was struck off following the revelations about Staffordshire and explain their decision not to prosecute in specific cases.He said:
"What makes our National Health Service special is a very simple principle of British life: That the moment you're injured or fall ill, the moment something happens to someone you love, you know there's a place you can go where people will look after you and do their best to make things right again.
"The shocking truth is that this precious principle of British life was broken."
© Copyright IBTimes 2023. All rights reserved.