NHS' new skin cancer screening smartphone camera can reduce appointments by 10,000
The new lens is a small one, about the size of 50p which is easily attachable to smartphones. Additionally, once mounted to the smartphone it can be used to take pictures of your rashes, spots, moles and other skin problems in detail.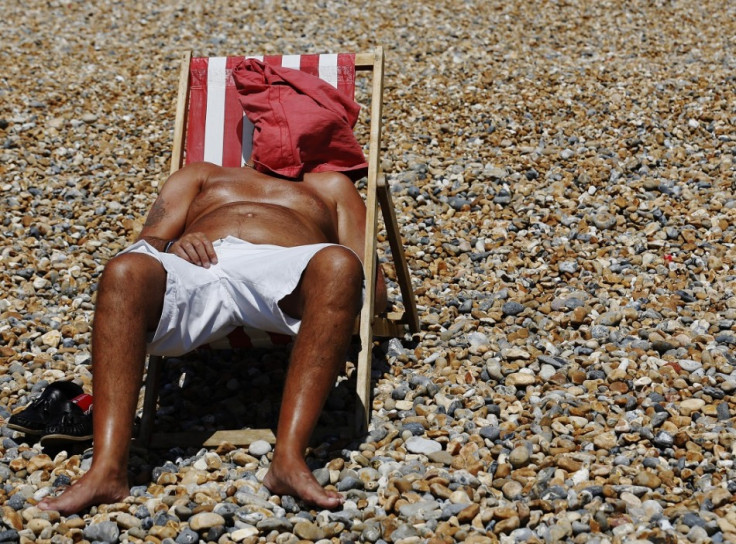 In a major development, you can now know whether your skin conditions will give rise to skin cancer by using a specific camera lens in your smartphone.
A new type of camera lens has been launched which can be used by people to self-diagnose skin cancer. Although it won't replace skin cancer tests and isn't a definite solution for detecting skin cancers. Yet this camera lens can help in screening skin cancers and save a life.
How does it work?
The new lens is a small one, about the size of 50p which is easily attachable to smartphones. Once mounted to the smartphone it can be used to take pictures of your rashes, spots, moles and other skin problems in detail and analyse them with data to diagnose skin cancer.
Why is this crucial?
According to a Royal Marsden report melanoma or skin cancer is the fifth most prevalent type of cancer in the UK. Nearly 15400 people are found to have skin cancer or melanoma every year in the UK. Over the years skin cancer incidents have rapidly increased in the country compared to other types of cancers. In the last 10 years cases of skin cancer in the UK have nearly doubled.
Another research paper by Brighton and Sussex Medical School has highlighted how exposure to UV radiation is driving skin cancers in the UK, with 86 per cent of skin cancers happening because of it.
With rising global temperatures and heat waves, the UK is experiencing harsh summers every passing year which is escalating the problem.
In such a situation, it is of utmost importance that skin cancers are detected faster so that they can be treated in time. This new camera lens aids in the process and helps dermatologists in screening patients. With this technology in place, doctors can double their daily patient screening capacity as people can do this at home and visit the doctor for consultation.
As per NHS officials, this new feature termed teledermatology is scheduled to be made available everywhere in England by next month, that is, July. The chief executive of NHS Amanda Pritchard underlined its importance when she said that it speeds up the diagnosis and treatment of skin cancer by tens and thousands.
Nearly 600,000 people had to undergo skin checks in 2022 which is a nine per cent increase from 2021. In 2022, 56000 people had to be given skin cancer treatments.
At present only 15 per cent of NHS trusts, diagnostic centres and GP surgeries are using this new lens but it's likely to increase soon.
Good for rural areas
The new technology will be helpful for doctors in rural areas. As per NHS England, this would mean GPs in rural areas don't have to travel much to screen patients. This will make the process faster as well as cover more widespread areas. Patients don't need to travel for such specialist appointments and consultations anymore.
A GP from Somerset Dr Tom While reiterated this when he said that having a specialist opinion ready in hand will reduce the need of referring patients to hospitals.
This will help patients in the rural areas from taking long journeys and also help reduce the waiting lists at the hospitals, Tom added.
Furthermore, the teledermatology service would streamline the process when people need to refer a specialist and they would be sent to the right clinic at the right time without causing much delay in service and loss of time. This is likely to be an asset to rural general practice, according to Tom.
Earlier, this new lens had reduced unnecessary face-to-face appointments by 10,000, revealed NHS officials.
NHS testing AI for skin cancer
At present, there are several AI tools under development in the NHS which when approved could be used for skin cancer diagnosis.
A technology called Deep Ensemble for the Recognition of Malignancy or Derm is currently under assessment whether it can detect and assess skin cancer as effectively as doctors. The Derm AI algorithm works by analysing skin lesion images to detect cancer.
She highlighted this as NHS's commitment towards adopting new technology and innovation in order to uphold faster and better service by increasing its capacity. The NHS will be further increasing its treatment and diagnostic capacities with the launch of community-centric facilities like community lung trucks which will visit people to screen for cancer.
© Copyright IBTimes 2023. All rights reserved.