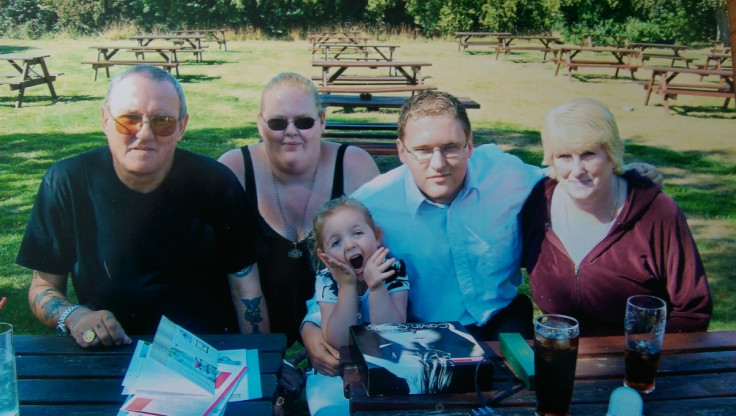 The 30-year career of a leading weight-loss surgeon may have ended in disgrace this month, but for the relatives of his former patients, the misery goes on. Dugal Heath, 59, a fellow at the Royal College of Surgeons, was struck off by a medical tribunal after he was found to have committed a catalogue of "deplorable" mistakes while caring for half-a-dozen patients who later died.
Heath's errors – described in a Medical Practitioners Tribunal Service (MPTS) hearing in February as inflicting "irremediable" damage – included subjecting patients to the wrong procedures, accidentally damaging internal organs during surgery and even accusing a patient who starved for months on end of making up her illness.
There is no suggestion Heath was directly responsible for the deaths of the six patients that the MPTS investigated. The tribunal made no ruling linking deaths and errors made, while inquest reports seen by IBTimes UK into two of those who passed away simply stated they died of "complications".
But the knowledge that multiple serious clinical mistakes were made in the run-up to their deaths has left grieving families furious their loved ones weren't given the care they deserved. Some have waited five years to receive an apology from the Whittington, the north London NHS hospital where Heath was a senior consultant. It arrived last week, attached with promises of lessons learnt.
The words were of little comfort to the parents of Kim Blake, a young mother-of-one from Camden who died in December 2010 following a gastric bypass conducted by Heath.
Fighting back tears, mother Janet Blake, 67, told IBTimes UK: "When I went to visit Kim in hospital I just remember hearing her screams as I walked down the ward corridor. She was in absolute agony after the operation. Her death was the worst thing you can imagine, especially the way it happened. She couldn't drink or eat, and was regularly being sick."
Kim, 33, who was registered blind and became wheelchair-bound, was the first case to prompt concerns about the care provided at the Whittington's bariatric unit. Living with her young daughter Chloe, she had seen her weight balloon after injuring her back at work. She suffered from depression and hoped surgery would give her a "fresh start".
But a gastric bypass carried out by Heath at the Whittington in January 2010 was followed by a painful and drawn-out death a little less than a year later. An inquest in 2011 found she had died severely malnourished and of "complications of bariatric surgery".
The MPTS found Heath failed to carry out an adequate inspection of Kim's intestine where there was believed to be a blockage. She had been unable to keep any food or drink down after her operation, effectively leaving her to starve for months on end. Despite complaints of searing pain and vomiting, Heath diagnosed her symptoms as "psychological" when she returned for help – a diagnosis condemned by the MPTS and clinical experts.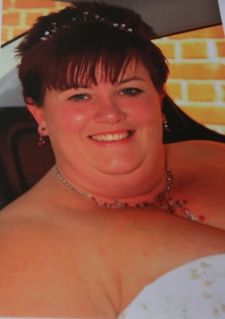 After her weight plunged to 10st in just 10 months, she died in December 2010 following a third operation by another doctor to correct complications.
In total, Heath was found by the MPTS to have made more than a dozen clinical errors while caring for Kim.
Her parents, who now look after Kim's 12-year-old daughter, Chloe, at their home in Camden, fought back tears as they spoke of their loss. Janet Blake said: "It won't bring our daughter back and will never make it easier for our granddaughter, who has lost her mum, but we're glad he was struck off. He won't be able to do it to anyone else.
"It's something Chloe will never get over. She still gets upset now, asking: 'All my friends have their mummy, why don't I?' She won't go near the hospital where Kim died."
Kim's father, Jim Blake, 66, was shocked when told Heath had not even turned up to his MPTS hearing last month. He said: "Kim was such a great daughter - always game for a laugh. She was a huge part of our lives. We miss her so much.
"We were never keen on her having the operation. Doctor Heath was the kind of person who only wanted to know what he wanted to know. He was arrogant, rude, self-centred ... he was someone who thought he was the messiah."
Heath carried on working at the Whittington for two more years after Kim's death. Over that period, five more patients featured in the MPTS tribunal into Heath's conduct died. Again, Heath was found to have made a string of errors in their care.
Jane White, from Romford, Essex, slimmed down to 22st after becoming another mother sold the idea of a gastric bypass. Heath operated on the 39-year-old in September 2012 but "complications" saw her die eight days later.
Heath's conduct during her care was found by the MPTS to be seriously deficient in more than a dozen areas. This included discharging her three days after her operation despite having a dilated intestine and being violently sick.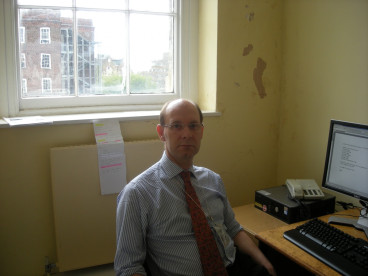 Other errors by Heath went beyond the bariatric service. This included subjecting an 84-year-old patient with kidney failure to the wrong procedure and failing to look after a colleague's seriously ill patient. Both died.
Heath was sacked from the Whittington in December 2012 when concerns were eventually raised over the mortality rates of his patients.
His errors were so serious, four separate medical bodies carried out investigations into his performance. They were unanimously critical.
While the MPTS tribunal focused on the care given to six patients, IBTimes UK has spoken to another patient who has suffered numerous complications after undergoing a gastric bypass by Heath in August 2011.
Winifred Zekaj, 43, from north London, has since been in and out of surgery multiple times. She is now taking the Whittington to the High Court, alleging a failure in the duty of care.
She said: "I have been living in constant pain since my first operation. I can't sleep, I'm on pain medication and I can't eat or drink properly. It's been horrible."
Her case has raised questions over just how many patients at the Whittington were subject to botched weight-loss surgeries. The MPTS tribunal heard evidence not only of Heath's incompetence but of "apparent problems in the bariatric service at Whittington NHS Health Trust as a whole".
A spokesperson for the hospital said the Whittington had now brought in changes to training and emergency care provision since problems arose.
A statement from the Whittington said: "We are aware of the decision of the Medical Practitioners Tribunal Service (MPTS) to remove Mr Heath from the General Medical Council's (GMC) list of medical practitioners.
"Mr Heath has been excluded from working at Whittington Health since December 2012 while investigations were carried out into his practice. We informed the GMC about our decision to exclude Mr Heath and have cooperated fully with their investigation.
"The safety of our patients remains our first priority. Since Mr Heath's exclusion we have worked closely with our clinical staff to improve our bariatric service and ensure it delivers the highest standards of patient safety and care. Changes to practice include specialist bariatric training for medical and nursing staff, a 24 hour on site senior doctor presence to assess and provide immediate care in an emergency and escalation plans directly to a consultant for bariatric patients.
"We are truly sorry to the families and patients affected."