Brussels attack: Survivors describe aftermath of terror explosions as being 'like a war scene'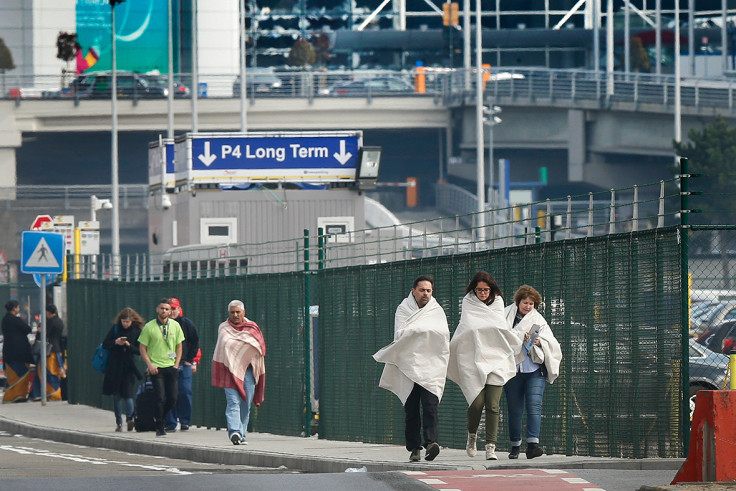 Panic unfolded across Brussels after a series of deadly explosions rocked the airport and a central metro station in a suspected terrorist attack on 22 March. At least 25 people were killed in twin blasts at the Zaventem airport and a later detonation at the Maalbeek metro station near the European Union headquarters in the Belgian capital, which was subsequently placed on lockdown.
The first two explosions tore up the departure lounge of the international terminal at around 8am local time, causing the partial collapse of the ceiling and creating widespread damage. "We heard a big explosion. It's like when you're in a party and suddenly your hearing goes out, from like a big noise," Anthony Deloos, an airport worker who was at the check-in counters for Swissport, said. "I jumped into a luggage chute to be safe," he said.
Deloos said one blast went off near the Swissport desk while the second hit near a Starbucks cafe. Belgian authorities said they believe at least one of the explosions was set off by a suicide bomber.
"I also heard someone shout in Arabic," eyewitness Alphonse Youla told Le Soir newspaper. "There was an indescribable chaos, victims everywhere. I helped carry out five dead bodies. There were also many injured, people whose legs had been torn off."
Passenger Zach Mouzoun, who had just disembarked a flight from Geneva, told French broadcaster BFMTV: "It was atrocious. The ceilings collapsed. There was blood everywhere, injured people, bags everywhere".
"We were walking in the debris. It was a war scene," he added.
Anthony Barrett who was attending a conference at a hotel overlooking the airport said: "I heard two loud 'crumps' from my hotel room. When I looked out of the window to saw people fleeing the terminal.
"As you would expect there was a great deal of confusion. Shortly afterwards ambulances started to arrive," he added. "I was scared but felt relatively safe in the hotel. Later they had a bomb dog in the hotel. I realised it might not be over."
About an hour later at the peak of rush hour another explosion at the Maalbeek metro station killed at least 15 people, wounding more than 50.
"The Metro was leaving Maalbeek station for Schuman when there was a really loud explosion," said commuter Alexandre Brans, 32. "It was panic everywhere. There were a lot of people in the metro."
Scenes of chaos erupted in the area. "Everyone is running everywhere," an eyewitness told IBTimes UK. Authorities urged people to remain indoors and prefer social media to phone calls so as not to overload the already saturated network. All bus, tram and metro services were shut down.
"Now we are stuck in our offices, we are told not to leave, all the tubes are shut," Elisabeth Binard a 23-year-old who was near the Maalbeek station, told IBTimes UK. "The atmosphere in the office is really tense. My father is stuck in Maalbeek, in a perpendicular street where the explosion took place, he says it is all blocked, and the street is filled with ambulances and policemen"
The federal prosecutor said that all explosions were "terrorist attacks" and the government has raised its terror alert to the highest level. The attacks came just days after Paris attacks suspect Salah Abdeslam was captured in Brussels, and revealed he had built a new jihadi network that was planning new attacks.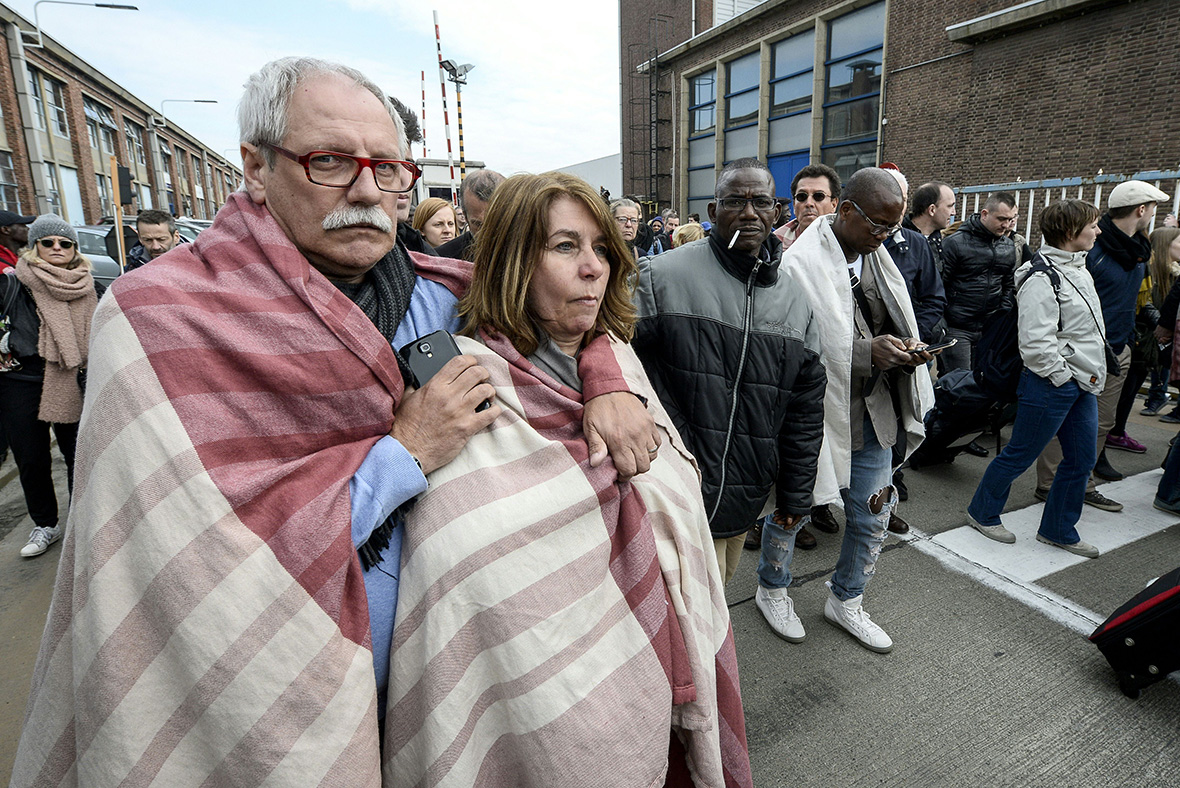 © Copyright IBTimes 2023. All rights reserved.