Following a furious backlash from within Whitehall as well as from privacy groups, the government has been forced into rethinking plans to introduce radical new surveillance laws.
The announcement of the proposed new surveillance legislation by the government on Monday led to a large section of the Liberal Democrat parliamentary party publicly voicing concerns about the new law which could give operatives at GCHQ the ability to monitor in real time people's emails, phones calls, website visits and text messages. Yesterday, 16 Lib Dem MPs, over a quarter of the parliamentary party, signed a letter warning of "worrying reports" about the proposals.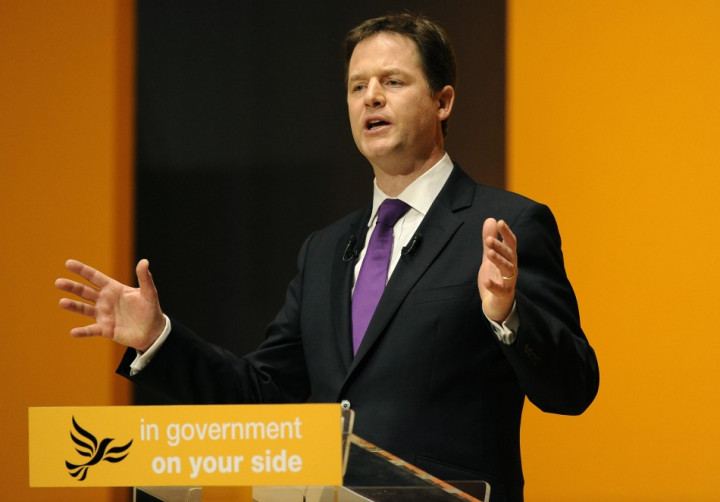 This led to depute prime minister and Lib Dem leader, Nick Clegg, to declare that he would not let the government take people's civil liberties for granted: "I saw the appalling populist excesses of authoritarian home secretaries, like John Reid, under Labour. This total casual disregard for people who care about privacy and civil liberties - I am not going to allow this government to make the same mistake," Clegg told the Guardian.
In a bid to quell the anger caused by the proposed new laws, Downing Street and Clegg announced that draft clauses in a new parliamentary bill would be published around the time of the Queen's speech on 9 May. These will be looked at by a parliamentary committee, probably the House of Commons home affairs select committee, which will hold public hearings. This is seen by some as a sign that the new legislation may be shelved completely.
Clegg said: "We are not simply going to bounce new legislation through parliament. We will publish draft clauses and subject them to proper pre-legislative scrutiny. The route to legislation will be a deliberative, open one which can be subject to real stress testing and scrutiny. That is what proper pre-legislative scrutiny is all about."
This statement came hours after home secretary Theresa May wrote in The Sun that the new laws were needed to protect citizens from terrorists. "Such data has been used in every security service terrorism investigation and 95% of serious organised crime investigations over the last 10 years," May wrote. "We cannot afford to lose this vital law enforcement tool. But currently online communication by criminals can't always be tracked.
Much of the outrage which followed the announcement of the proposed new laws was as a result of people being unclear whether GCHQ operatives would be able to access the content of people's emails or phones calls without a warrant. Clegg however asserted this was not the case and a warrant would still be required to gain access to such data.
Clegg said the new legislation would simply extend the permission security services already had to access data on phone calls - such as date, time, frequency, location and phone number - to services such as email, social media communication, Skype and text messages.
In his first pronouncement on the matter, Prime Minister David Cameron said the government had not changed its position on GCHQ getting access to information: "Let's be absolutely clear, this is not what the last government proposed and we opposed. And let's be clear, this is not about extending the reach of the state into people's data; it's about trying to keep up with modern technology.
"But we should remember that this sort of data, used at the moment, through the proper processes, is absolutely vital in stopping serious crime and some of the most serious terrorist incidents that could kill people in our country, so it's essential we get this right."