Nick Jonas has big hopes for the Fifty Shades Darker soundtrack. The tracklist confirms the likes of Nicki Minaj, Taylor Swift, Halsey and John Legend – a winning combination which Jonas believes will create magic for many couples.
The Fifty Shades Darker soundtrack, which accompanies the erotic movie starring Dakota Johnson and Jamie Dornan, features 19 songs and a host of exciting collaborations from a range of musicians. Praising the project, Jonas, who teams up with Nicki Minaj on Bom Bidi Bom, cheekily tweeted: "I know many babies will be made to this soundtrack."
Halsey confirmed their number, Not Afraid Anymore, will debut on 13 January while Tove Lo, who contributed the track Lies In The Dark, described the sequel soundtrack as "fifty shades hotter".
Taylor Swift and Zayn Malik released their duet, I Don't Wanna Live Forever, in December and received a warm response from fans with the song peaking at number six on the Billboard Hot 100 chart. The "sexy" music video is expected to premiere in the coming weeks and will feature the pop pair trashing a London hotel room.
Perhaps telling of how Christian Grey and Anastasia Steele's relationship will unfold in the film, John Legend has recorded the song One Woman Man for the soundtrack. The r'n'b crooner has lent his vocals to a number of soundtracks in recent months, including La La Land and Beauty And The Beast, the latter a duet with Ariana Grande.
The Fifty Shades Darker soundtrack also includes the film's score from Danny Elfman while Dana Sano serves as musical supervisor. The record is set for release on 10 February but pre-orders, available from 13 January, will unlock downloads of I Don't Wanna Live Forever and Not Afraid Anymore. It has a lot to live up to as the soundtrack for Fifty Shades Of Grey peaked at number two on the Billboard 200 in 2015.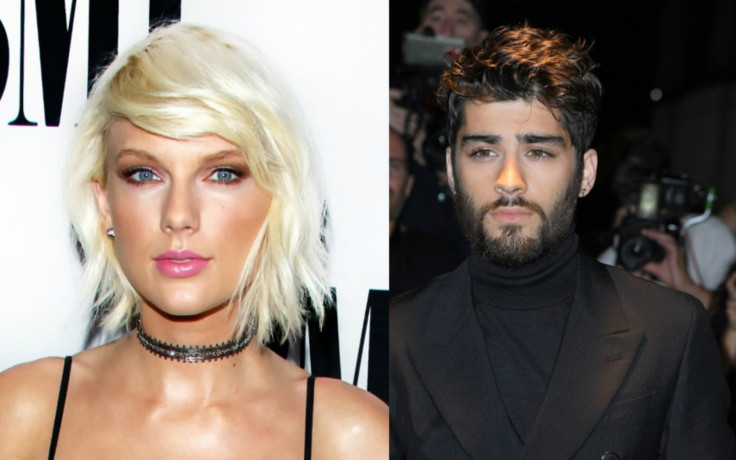 Fifty Shades Darker soundtrack tracklist
1. Zayn Malik and Taylor Swift – I Don't Wanna Live Forever
2. Halsey – Not Afraid Anymore
3. Jry (feat. Rooty) – Pray
4. Tove Lo – Lies in the Dark
5. Toulouse – No Running From Me
6. John Legend – One Woman Man
7. The-Dream – Code Blue
8. Nick Jonas & Nicki Minaj – Bom Bidi Bom
9. Sia – Helium
10. Kygo (feat. Andrew Jackson) – Cruise
11. Corinne Bailey Rae – The Scientist
12. Jose James – They Can't Take That Away From Me
13. JP Cooper – Birthday
14. The Avener (feat. Mark Asari) – I Need a Good One
15. Joseph Angel – Empty Pack of Cigarettes
16. Anderson East – What Would It Take
17. Frances – What Is Love?
18. Danny Elfman – On His Knees
19. Danny Elfman – Making It Real
Watch the Fifty Shades Darker trailer: