Nick Kyrgios slams umpire during Marseille Open semi-final exit: 'You guys are biased as s**t'
Kyrgios lost to Jo-Wilfried Tsonga 7-6, 2-6, 6-4.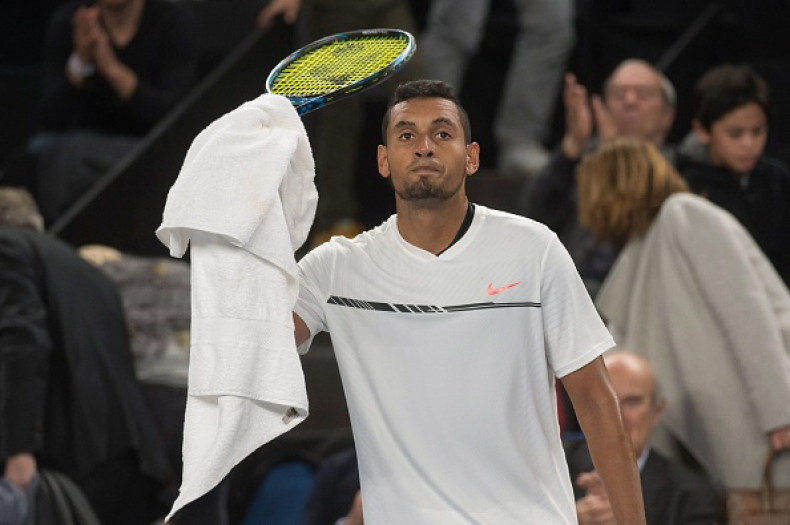 Nick Kyrgios crashed out of the Marseille Open semi-finals, not before potentially landing himself in more hot water.
The volatile Australian was unable to defend his Marseille crown as he lost to Jo-Wilfried Tsonga 7-6, 2-6, 6-4 on Saturday, 25 February.
However, during the first set, Kyrgios was refused a line challenge as the umpire deemed it too late for a referral. This angered the 21-year-old – who was 5-4 up in the first set – and he proceeded to argue with the umpire.
"I've seen referees wait five, six seconds even when the ball's gone out," Kyrgios said. "And for them it's okay but when I do it once it's not okay. So don't talk to me saying it's one time because I've seen it. "
"You guys are biased as s**t."
Kyrgios went on to drop the first set but did bounce back to grab the second set, before Tsonga eventually won to advance to the final.
The incident was not the first time when the world number 16 has directed his anger towards an umpire. During the 2016 French Open, he took part in a foul-mouthed rant towards umpire Carlos Ramos, accusing him of "unbelievable bias."
It begs the question as to whether Kyrgios needs a coach to help discipline him, despite some in the game thinking he does not need one.
Meanwhile, Tsonga's victory sets up an all-French final against Lucas Pouille, who defeated Richard Gasquet in straight sets 7-5, 6-3.
Tsonga will be looking for consecutive tennis titles following his win over David Goffin in the Rotterdam Open.
The Marseille Open final takes place 26 February.