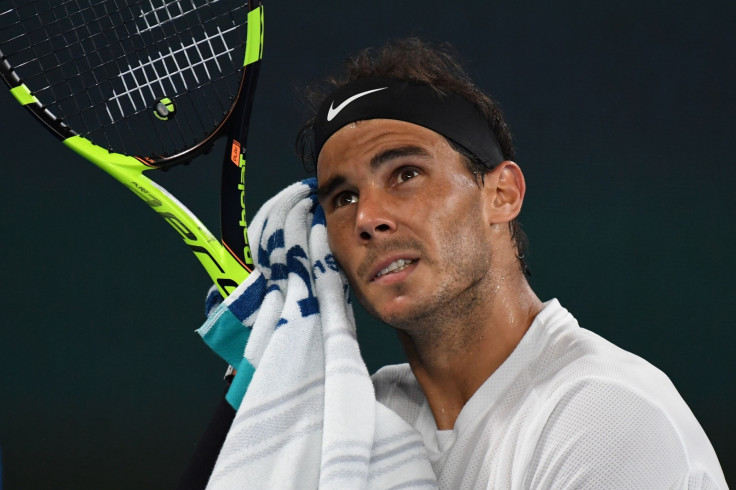 Rafael Nadal has confirmed himself as a genuine threat in 2017 after reaching the Australian Open final, according to seven-time doubles grand slam champion Peter Fleming. On his first major appearance since missing the end of last season, Nadal stunned onlookers by finishing as runner-up to Roger Federer in Melbourne.
The 30-year-old pushed Federer all the way in a gruelling five-set match which saw the Swiss claim his 18th career grand slam singles title, having also been absent from the second half of the year due to a knee problem. But the revival of the injury-plagued Nadal raises expectations ahead of the remainder of the year.
"Rafa has had more than his fair share of injuries over the past couple of years and I'm sure as well as he played in Australia – and that performance was as big a surprise as Roger winning – I think is incredible because he came a long way back," Fleming told Sky Sports. "It certainly looked as though he was going to struggle to win another major a year or two ago, but he's right back in the mix."
Nadal's campaign, which is set to resume at the Acapulco Open in Mexico next week, has been thrown into a state of flux with the news that uncle Toni Nadal will no longer coach the 14-time major champion from next season. Nadal senior will instead focus his efforts on coaching youngster in his nephew's academy, after becoming a peripheral figure since Carlos Moya joined the backroom team.
The announcement will end a partnership which has been running since Nadal was aged just three years old, and Fleming believes the move will have taken the Spaniard by surprise. "Rafa is a creature of habit — he needs structure – and I do think that he was caught off-guard when Toni said 'I'm not doing this next year'," the American added.
"I think Rafa probably took a little time to get accustomed to it but it's an opportunity for growth. Carlos Moya, who grew up in Mallorca, and was Rafa's idol growing up as a kid, is now in the team as his coach and Francisco Roig has been there for many years on a part-time basis. It's not like Toni's job is really crucial to the team – I think it will be fine."