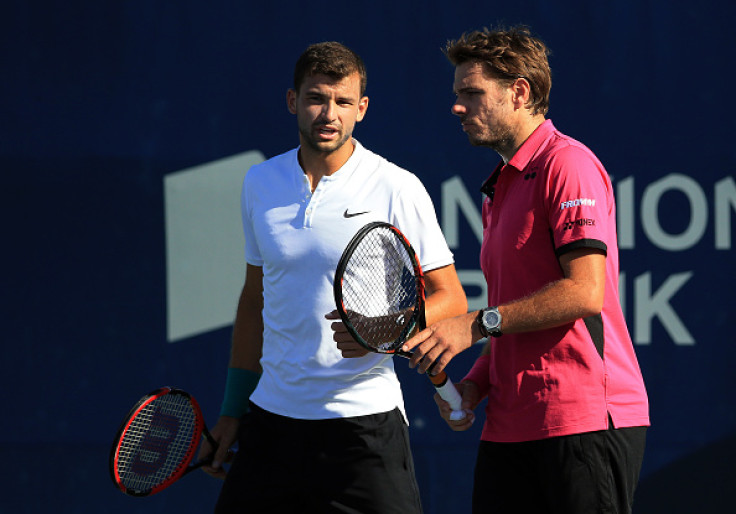 Stan Wawrinka and Grigor Dimitrov are the latest players who have been named to participate in the Aegon Championships at Queen's Club in London.
The two join an already star-studded lineup with the likes of world number one Andy Murray and 14-time Grand Slam winner Rafael Nadal, while Jamie Murray will take part in the doubles event.
Wawrinka last played in the 2017 Australian Open in January where he lost to fellow Swiss and eventual winner Roger Federer in the semi-final.
The US Open champion is now targeting a victory at Queen's in the summer, which is the main buildup event before Wimbledon, the only major Grand Slam the 31-year-old is yet to win.
"I know it is in some people's minds because I have three titles already," Wawrinka told Telegraph Sport.
"But I don't have a big thought that I am going to win it [Wimbledon], because every year I am trying my best. I just want to try to get closer because I have never been that far at Wimbledon and I know how hard it is to win."
Wawrinka has struggled on grass and hopes the Aegon Championships will prepare him for Wimbledon.
"It [grass-court tennis] has always been really challenging for me," Wawrinka added. "When I was younger I started as a clay-court player. I needed time to adapt to the ball, and grass doesn't give you that.
"The key is that you need to have no doubt in your game and in yourself. You need to feel free, feel confident. Last season I worked with Richard Krajicek [the 1996 Wimbledon champion] on a few things that I think can help me.
"It hasn't all been bad. At Wimbledon I have played some really interesting matches. There was a five-setter against Andy [Murray] under the roof, and a couple of quarter-finals, including one against Roger [Federer] three years ago.
"I do believe I can do it, but it takes me a while to adapt to the conditions, so if I can get some more matches at Queen's, that will make a difference for sure."
Meanwhile, the in-form Dimitrov will be looking to win the Queen's tournament again, after winning it in 2014.
The Bulgarian has caught the eyes of many people in 2017 with his Australian Open performances as well as title wins in Brisbane and Sofia.
"I feel like I'm a better player, a better person, better everything," Dimitrov said as quoted on BBC.
The Aegon Championships run from 19 June to 25 June.