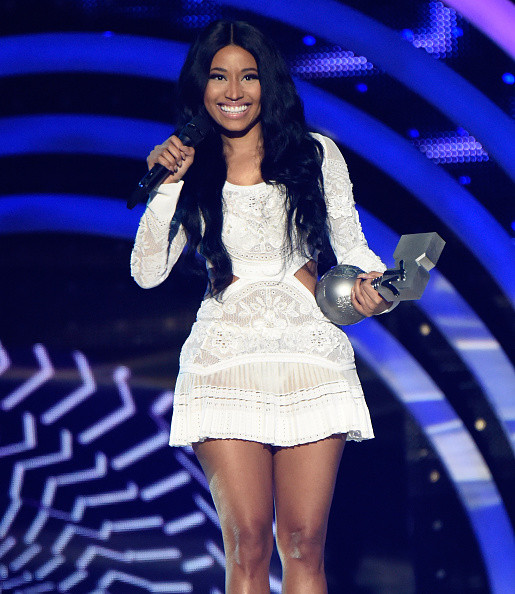 She is no stranger to controversy with her X-rated lyrics and raunchy music videos, but Nicki Minaj wants the world to know that there is more to her than just the big arse she frequently raps about.
According to Dish Nation, the Young Money artist is keen to land a guest hosting slot on US talk show The View, in an attempt to prove to Whoopi Goldberg and Co that she is a savvy businesswoman that just happens to promote sexual independence .
Earlier this month, Minaj was forced to apologise after her seemingly Nazi-inspired Only music video, which contained Third Reich imagery from World War II, offended millions of fans, Holocaust survivors and the Anti-Defamation League.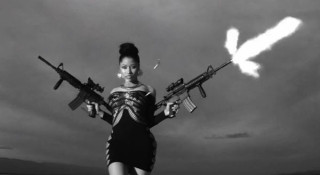 "I didn't come up with the concept, but I'm very sorry and take full responsibility if it has offended anyone. I'd never condone Nazism in my art," she told her 18.3 million following fierce backlash.
"Both the producer and person in charge of overseeing the lyric video (one of my best friends & videographer: A Loucas), happen to be Jewish."
Although the 31-year-old hip hop star has already moved on from the controversy, she was left fuming after the panel on the popular talk show slammed the short animation, claiming she was not knowledgeable on the impact of the Holocaust.
"Why are we paying attention to Nicki Minaj instead of making sure our kids watch Schindler's List? Part of the problem is the culture is focused on people who may not know what Nazism is and why it's bad," co-host Nicolle Wallace said.
Now Minaj is determined to have her say.
"Nicki was hurt that Whoopi and the other women basically called her stupid. She really loves the show, and it sucked that they called her out that way," one insider said.
"She's an intelligent businesswoman. She wants to handle it the best way she knows how – by confronting them and showing them she can throw down on Hot Topics."