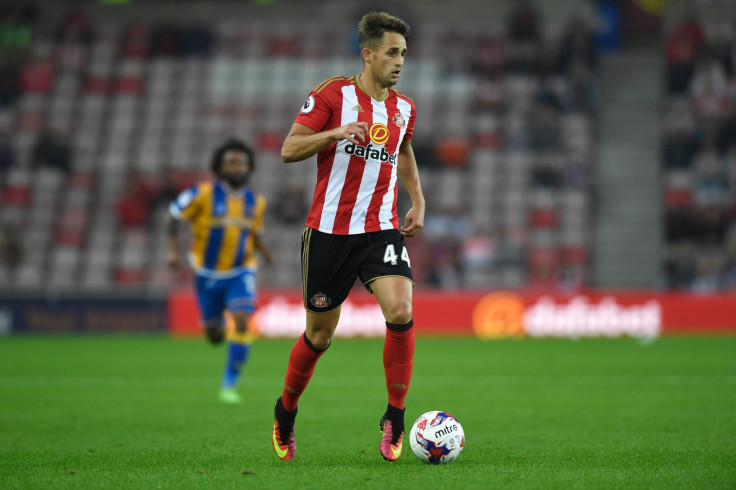 Nicky Butt, the head of coaching at Manchester United's youth academy, has questioned Adnan Januzaj's dedication to football. The 21-year-old Belgian has been farmed out to Sunderland on a season-long loan deal and Butt thinks Januzaj's recent stagnation is because he was given "too much too soon".
Butt – who graduated from the United academy in the early 1990s – believes Januzaj has the ability to become a key member of the club's first-team, but has cast doubt on his mentality. On the flip side, Butt said he was not upset to see Paddy McNair, Tyler Blackett, Donald Love and Will Keane leave United earlier this summer, as they were not of the required standard.
"They're really good lads and will have a good life, nice houses but they weren't at the level for United," he said, according to The Times. "It doesn't hurt me as much as, say, if Adnan Januzaj went and never came back. He's got the level to play for United and win leagues and Champions Leagues. Maybe he's not been as dedicated, a case of too much too soon, a millionaire now."
The United legend also suggested introducing trust funds for young players to help ensure they are not spoilt. "I'd definitely bring in trust funds," he shared.
"When we first signed our contracts at 17, I remember [chairman] Martin Edwards and the manager [Alex Ferguson] said: 'You're having a grand a week, and the rest will be put away.' The rest was put with an accountant who still works for all of us now. It was the best thing that ever happened.
"Some kids now come up and expect things too soon and get given it too soon. It's the fear factor of losing him to another club and end up losing a £50m player. For the sake of an extra £4,000 a week."
Last season, a number of United youngsters were handed first-team debuts by former manager Louis van Gaal, including Marcus Rashford and Timothy Fosu-Mensah, both of whom have been retained by new boss Jose Mourinho. Rashford, 18, scored United's winning goal against Hull City in their most-recent Premier League fixture and netted a hat-trick for England Under-21s earlier this week.