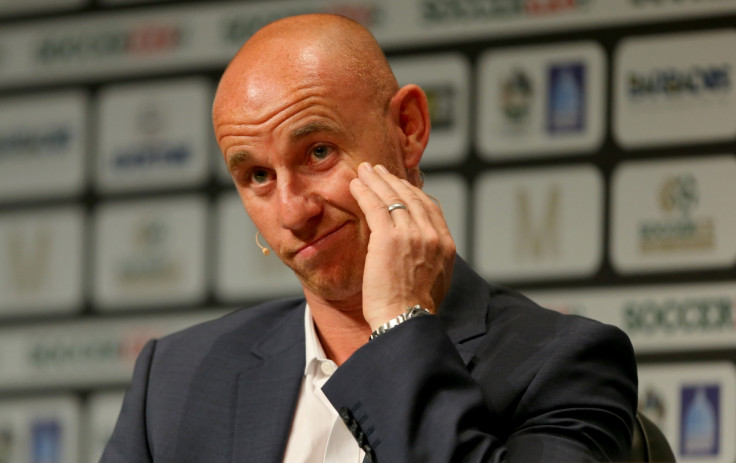 Nicky Butt, the new head of Manchester United's academy, has revealed his ambition is to unearth the next Paul Scholes or Ryan Giggs. The 41-year-old has admitted it will take time to return the club's academy to its former glory, but hopes to one day produce another homegrown superstar.
United have a rich history in terms of producing their own players, having seen the likes of Giggs, Scholes and David Beckham emerge from the youth team.
"Now it's time to move forward and move the club back to where we feel it should be. We're still producing some great players for the first team, as we've always done for many years, but we always need to look forward," Butt told the club's in-house TV station MUTV. "We can't stand still as a team in any area of the club. I've had reassurances about where we're going so it's all positive.
"We want another Giggs, [Gary] Neville or Scholes, these one-club guys who play here for many years. That's what our aim is. We're very proud when they make their debuts, very proud when they have careers in the Championship and League One but, ultimately, the aim is to provide top-class players for Manchester United who can go on to win the Champions League."
United have promoted a number of academy players to the first-team squad in recent years, including the likes of Cameron Borthwick-Jackson and Jesse Lingard. Butt is keen to ensure they continue to produce players and progress their academy. "The lads who have come in last year and this year have taken their chances," Butt said.
"No one else can touch our club for our pathway for the players to come through. There are not many clubs I can think of that produce that pathway," the former United midfielder said. "But, we can't stand still. We must move forward with every aspect of the academy and it starts with me taking over and moving forward. We know we're not far away."