Nigel Farage dismisses rumours about heart problems but says suffers from 'horrible' back pain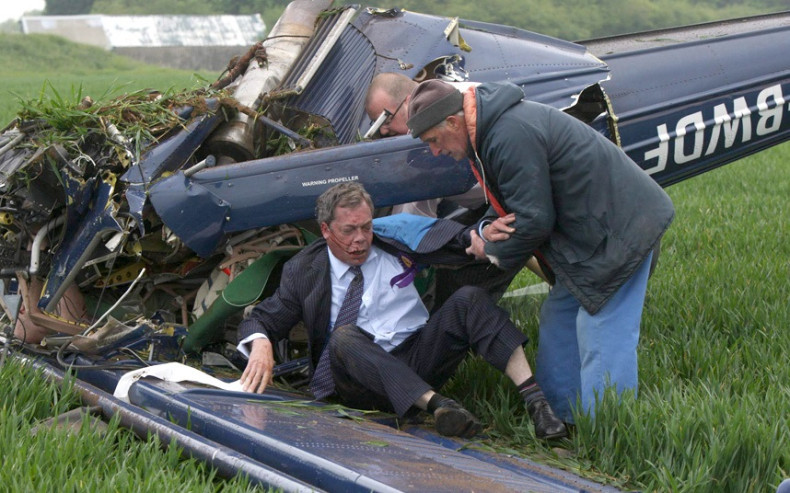 Nigel Farage has dismissed claims that he is suffering from heart problems, saying, however, that he is in "horrible" pain following the recurrence of a serious spinal injury.
The United Kingdom Independence Party (Ukip) leader said in an interview with a British daily that he had been prescribed Temazepam for a serious back condition to help him sleep , but is fit to fight the rest of his general election campaign. He added that was receiving hospital treatment twice a week.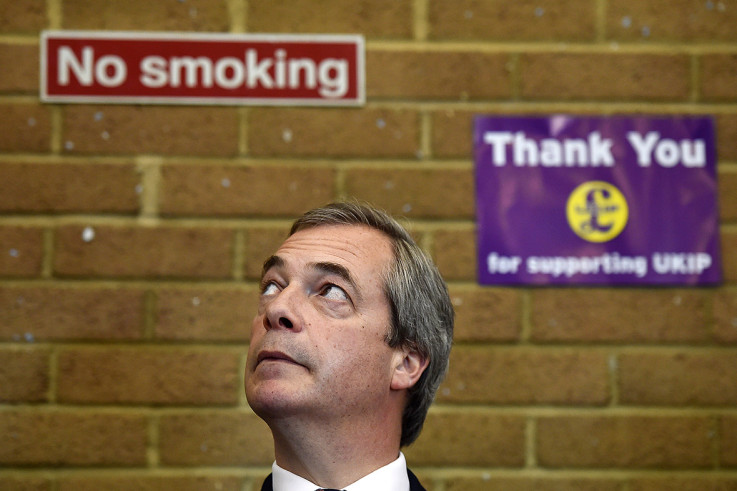 Nigel Farage is on pain killers, but rejects claims he suffers from heart problems
Ben Stansall/AFP
He told the Daily Telegraph: "There were a lot of rumours at the start of this campaign that I was unwell which I denied. I was not unwell – I have not had heart palpitations - but I was getting increasingly terrible pain in my shoulder, my back and so I was suffering from neuralgic pain. "
Farage, 51, was involved in a serious light aircraft crash on election day in May 2010, leaving him with permanent nerve damage. He is also unable to lift his arms more than 45 degrees.
He told the paper: "I was not ill but I was in a lot of pain, and neuralgic pain is horrible. It is nerves, I would move my arm [lifting his arm 45 degrees] and it would go. I was really having a bad time.
"I am taking a few tablets but it is something I have got to live with and I have got to pace myself. I think I am going to have medical treatment for the rest of my life.
"He [the surgeon] has put me back on the straight and narrow. I am now going twice a week to the hospital and am now feeling back to the old me."