In a wide-ranging interview which was sometimes hot-tempered and sometimes almost surreal, Ukip leader Nigel Farage told Evan Davis why he likes some immigrants more than others, that he cheered wildly for Mo Farah when he won Olympic Gold, and how he didn't watch the movie version of Paddington.
Farage, looking more relaxed and confident than in some recent TV appearances, admitted he'd been trying so hard to push Ukip in the early days of the election campaign he'd overdone things, but that he had now cut back on his appearances and was "feeling pretty bouncy, back to being a bit more like Tigger."
Asked by Davis about comments he made on the US Fox News channel in January, Farage denied he had said English cities had become Muslim ghettoes, but that not enough had been done about grooming in northern England because of the "liberal metropolitan elite" - which, he implied, included Evans himself.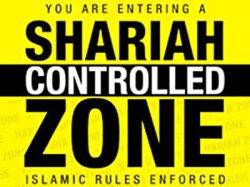 Farage said the UK needed to take back its borders and introduce an Australian-style points system, admitting he preferred immigrants from Australia or India to those from Eastern Europe as they were "more likely to speak English, understand common law and have a connection with this country than some people that come perhaps from countries that haven't fully recovered from being behind the iron curtain".
Brought back to the issue of Islam several times, Farage insisted he did not have a problem with Muslims overall, just a tiny minority - including those who went to fight in Syria - whom he claimed were a fifth column wishing to attack the UK from within.
Discussing patriotism, which Farage said had become a dirty word with the elite, he was asked about Mo Farah - and said he was cheering him to Olympic Gold, because of the way he said he was proud to be British.
In one surreal moment you might not have got with Jeremy Paxman, asked by Davis if he had watched that paean to multiculturalism, the children's movie "Paddington," Farage said he hadn't. Bewilderingly, Evans proceeded to ask him about it anyway.
Only briefly did the conversation turn to Ukip's other policies, and it was perhaps here where Farage looked most uncomfortable. By slashing taxes, he said, the benefits to the economy would far outweigh the losses from tax revenue. Evans didn't seem convinced. Nor, for that matter, did Farage.