A militant group in Nigeria's oil rich Niger Delta has claimed responsibility for the attack on an oil pipeline. The Niger Delta Greenland Justice Mandate (NDGJM) group claimed it had attacked the Effurun-Otor pipeline in the Urhobo region, Delta state.
The pipeline is operated by Nigerian Petroleum Development Company (NPDC), a subsidiary of the Nigerian National Petroleum Corporation (NNPC), local media reported.
The attack occurred shortly after President Muhammadu Buhari said the Nigerian government would invest $10bn (£8bn) in the Delta to build infrastructure and put an end to the militant insurgency in the area.
The announcement came as attacks on oil pipelines, carried out mainly by the Niger Delta Avengers (NDA) group, have brought Nigeria's oil production to a 30-year low. The group, which says it fights to end disenfranchisement of impoverished communities in the Delta and obtain greater shares of oil revenues, vowed to bring the country's oil production down "to zero".
In August, the government and militant groups reportedly agreed on a month-long ceasefire.
After repeatedly discrediting government claims that a ceasefire had been reached, the NDA reportedly agreed to a truce in August. However, the group has since resumed attacks.
In September, Vice-president Yemi Osinbajo claimed the country now loses over one million barrels of crude oil on a daily basis.
Nigeria currently produces 1.9m bpd (barrels per day). As a result, it is no longer Africa's biggest oil producer, a title now held by Angola.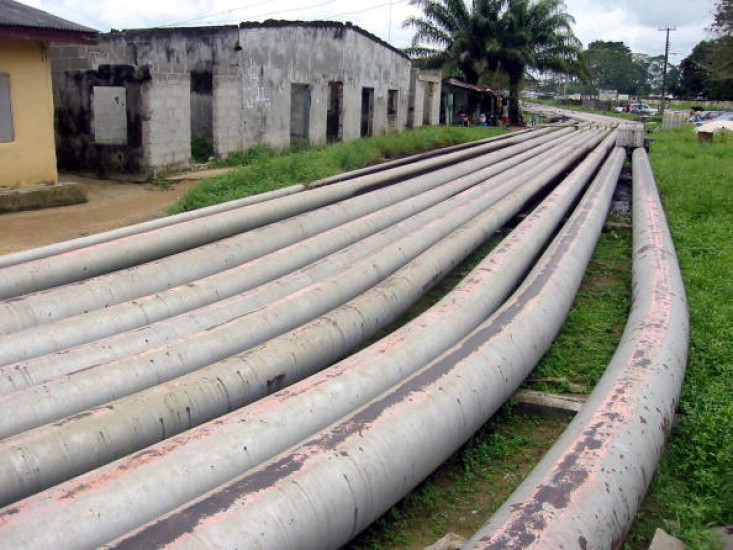 Operation 'Crocodile Tears'
The NDGJM started carrying out attacks earlier this year. The group, not affiliated with the NDA, has not agreed to observe the ceasefire.
Earlier this year, NDGJM 's spokesperson, Gen Aldo Agbalaja, accused the army's Operation Crocodile Smile – launched to halt renewed violence in the Delta – of "being a scam".
In response to the military operation, NDGJM launched the so-called Operation Crocodile Tears, which Agbalaja said it would continue until "the federal government takes the proper steps." The group has been calling on foreign oil corporations to evacuate their personnel.
The army deemed the militants' operation as an act of terrorism. "They are (militants) terrorists, they want people to be in tears. We (military) want people to smile. They are just terrorising us," Chief of Army Staff, Lieutenant General Tukur Buratai, said.
Birth of militants in Niger Delta
Militant groups in the oil-rich Niger Delta region took hold in the early 2000s following the deterioration of living conditions blamed on the increase of oil-related activities by foreign exploration corporations. Tensions flared up in the local communities as some ethnic groups felt they were being exploited and did not benefit from the crude oil on their land.
The repeated oil spills that considerably damaged the environment and affected people's health further deepened the communities' frustrations. After being elected in 2015, Buhari extended a 2009 amnesty granted to 30,000 former militants in the area.
---
Nigeria up close: Check out our Flipboard magazine
---