The Niger Delta Avengers (NDA) militant group has refuted President Muhammadu Buhari's claims that talks are taking place to find a solution to renewed violence in the oil-rich Niger Delta region.
Buhari also acknowledges the frustration of the militants, who have called for great shares of oil revenues and an end to perceived disenfranchisement.
"We understand their feelings. We are studying the instruments. We have to secure the environment, otherwise investment will not come. We will do our best for the country," Buhari said, according to a statement by the state house.
However, shortly after, NDA accused the leader of spreading false claims. "If we are to engage in any peace talk we made it clear that the international community must be part of it," the group said on its website.
"The president know our demands. So they should stop deceiving the international oil companies, the general public and the international community."
This is not the first time that the NDA has denied claims made by the government and the military, accusing authorities of spreading false information and failing to acknowledge the state of deterioration of communites in the Delta.
Earlier in July, the group denied that some of its logistic suppliers had been arrested by the Nigerian Navy. The group also suggested that the Nigerian Army refuses to acknowledge when they carry out their attacks on oil pipelines in the oil-rich Niger Delta region.
Earlier this year, reports suggested the federal government had reached a 30-day truce with militants in the Niger Delta, including NDA members. The NDA later denied the claims, and urged Buhari to visit the country's south-east to witness the scale of damage caused by years of oil spills.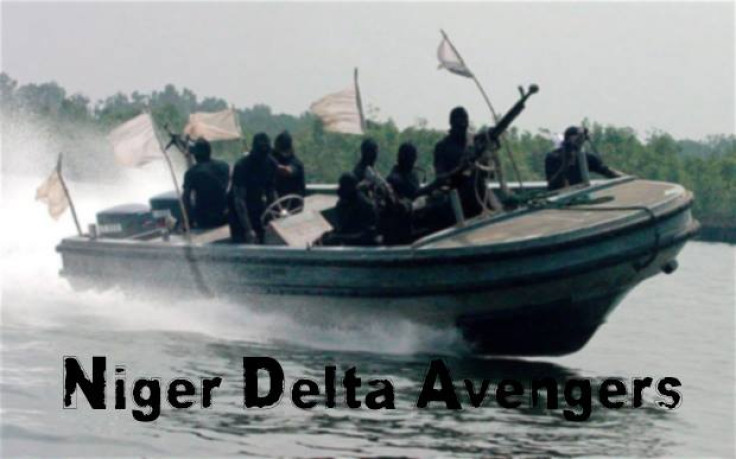 Oil production
NDA is the latest militant group to wage war against Nigeria due to perceived marginalisation in the Delta.
Attacks blamed on the group have forced Chevron and Royal Dutch Shell to close two plants, with the group vowing to bring the country's oil production down "to zero". Attacks occurred since the beginning of the year have brought oil production to a 30-year low.
Latest estimates by the Nigerian National Petroleum Corporation suggested that production in Nigeria, Africa's biggest oil producer, increased to 1.9m barrels from 1.4 million barrels a day.
---
Nigeria up close: Check out our Flipboard magazine
---