Nigeria will invest $10bn to stop attacks and build infrastructure in Niger Delta
Announcement came as oil facility attacks blamed on Niger Delta Avengers resumed in October.
Nigeria has announced it will invest $10 billion (£8bn) in the oil-rich Niger Delta to build infrastructures and put an end to the militant insurgency in the area. Oil minister Emmanuel Ibe Kachikwu made the remarks as the Niger Delta Avengers militant group resumed attacks on oil and gas facilities in the Delta.
"Our target is to ensure zero militancy in the area," Kachikwu said, according to local media. "This planned meeting shows the level of interest the president has to ensure peace in the area."
He added the money would be used to build infrastructure, including roads and railways. The announcement was made days after President Muhammadu Buhari announced the Nigerian government and oil companies in the country were seeking to make contact with leaders of militant groups in the Delta.
Attacks blamed on the NDA , which emerged earlier this year, have brought Nigeria's oil production to a 30-year low. The group, which says it fights to end disenfranchisement of impoverished communities in the Delta and obtain greater shares of oil revenues, vowed to bring the country's oil production down "to zero".
In September, vice-president Yemi Osinbajo claimed the country now loses over one million barrels of crude oil on a daily basis.
In August, the government and militant groups in the volatile Delta agreed on a month-long ceasefire. After repeatedly discrediting government claims that a ceasefire had been reached, the NDA reportedly agreed to a truce in August. However, the group has since resumed attacks.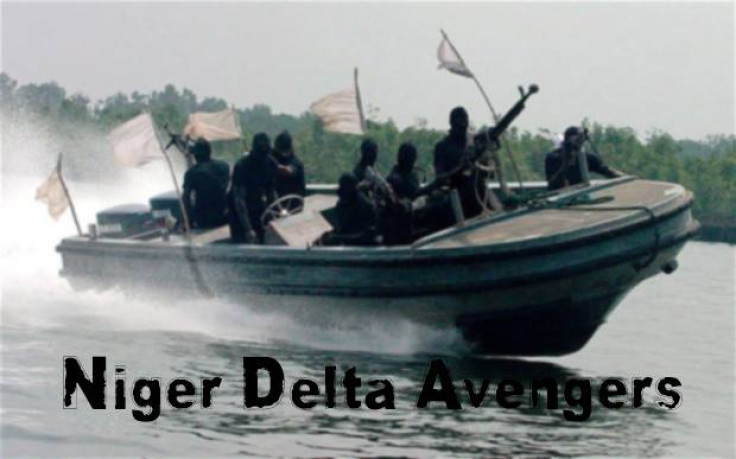 Birth of militants in Niger Delta
Militant groups in the oil-rich Niger Delta region took hold in the early 2000s following the deterioration of living conditions blamed on the increase of oil-related activities by foreign corporations.
Tensions flared up in local communities as some ethnic groups felt they were being exploited and did not benefit from the crude oil on their land.
The repeated oil spills that considerably damaged the environment and hit people's health further deepened communities' frustrations. After being elected in 2015, Buhari extended a 2009 amnesty granted to 30,000 former militants in the area.
© Copyright IBTimes 2023. All rights reserved.