Nearly 200 refugees who fled Boko Haram militants have died of starvation and dehydration in the last one month in Bama, northeastern Nigeria, an international medical aid group has said on Wednesday (22 June).
Doctors Without Borders – also known by its French name of Médecins Sans Frontières (MSF) – said the makeshift camp for the internally displaced is witnessing "a catastrophic emergency". It currently hosts 24,000 people, including 15,000 children, who have taken shelter inside a hospital compound.
Examining the health condition of more than 800 children, MSF discovered that 19% of them are suffering from severe acute malnutrition. Besides, 16 other emaciated children who were at risk of dying were referred to a special therapeutic feeding centre in Maiduguri, the group said in a statement.
The clashes between militants and Nigerian troops had made the route unsafe for people to travel to Bama. Even farmers were reported to have not done any cultivation in the past 18 months.
However, MSF managed to access Bama for the first time and, while assessing the city, the team came across 1,233 graves located near its camp, of which 480 were attributed to children. They were thought to have been dug in the past year.
"We see the trauma on the faces of our patients who have witnessed and survived many horrors," said Ghada Hatim, head of MSF in Nigeria. "According to the accounts given to MSF by displaced people in Bama, new graves are appearing on a daily basis. We were told more than 30 people are dying a day due to hunger and illness."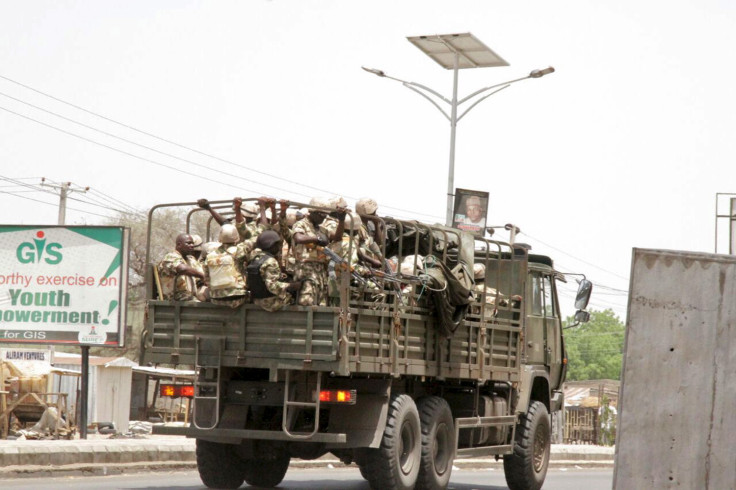 Islamist group Boko Haram had been controlling Bama since September 2014, before Nigerian troops recaptured it in March 2015. Both sides have carried out massive attacks against each other in the following weeks and as a result, more than two million people have been displaced because of the insurgency, with nearly 20,000 deaths reported.
According to the Associated Press, the United Nations data reveals that refugees from Bama are among the 1.8 million Nigerians who were forced to flee their homes but living inside the country. Besides, another 155,000 have fled to neighbouring countries.