The Islamic State (Isis/Daesh) terror group is urging Nigeria-based Boko Haram terrorists to stop using children in suicide bombing attacks, a US general has said. Marine Lieutenant General Thomas Waldhauser made the claim months after the UN warned one in five suicide bombing attacks by Boko Haram was carried out by children.
Boko Haram renamed itself Islamic State's West African Province (Iswap) after pledging allegiance to Isis in March 2015.
Waldhauser, head of the US military's Africa Command, claimed that Isis directives have created internal divisions within Boko Haram, showing the limits of Daesh influence on the Nigerian group.
"Several months ago, about half of Boko Haram broke off to a separate group because they were not happy with the amount of buy-in, if you will, from Boko Haram into the ISIL brand," Waldhauser told Reuters.
He added Boko Haram's leader Abubakar Shekau failed to observe Isis instructions by, among other things, ignoring calls to cease the use of children as suicide bombers. "He's been told by ISIL to stop doing that. But he has not done so. And that's one of the reasons why this splinter group has broken off," he said.
Boko Haram is well-known for kidnapping women and children and forcing them to carry out suicide bombing missions. The group's wide use of civilians in their fight stirred international outrage following the kidnapping of some 218 schoolgirls from Chibok, a village in the restive Borno state, in April 2014. The girls, who are still missing, are suspected of having been sold as sex slaves or having been used in suicide attacks.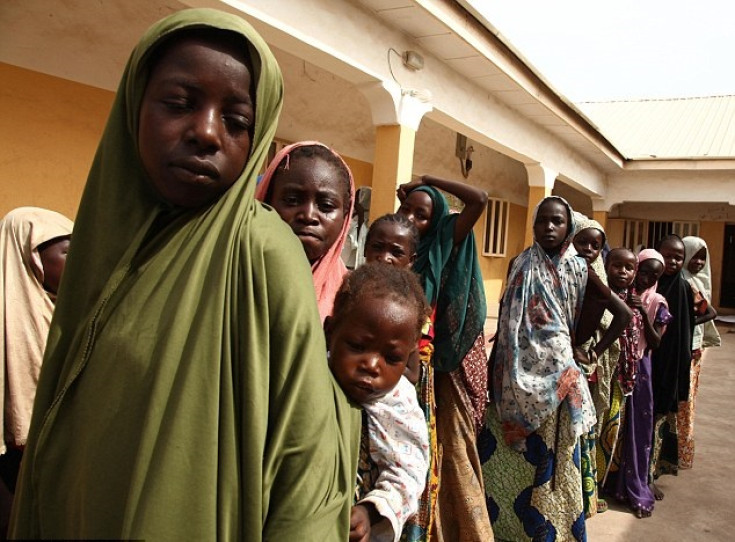 'Unrealistic' speculation
US officials have previously claimed there was no evidence of a real link between the two groups. This contradicts a previous statement made by another US official, who warned in May 2015 the link between the two groups was a cause for concern and could undermine peace and stability in West Africa.
Who are Nigeria's Boko Haram terrorists?
Boko Haram launches attacks in Nigeria and neighbouring countries in a bid to take control of more territory. Three Nigerian states − Adamawa, Borno and Yobe − have been under a state of emergency since May 2013.
Boko Haram has killed more than 20,000 people since 2009 and was deemed the world's deadliest terror group, surpassing Islamic State in November 2015. Nigeria has also become the world's third most terrorised country as a result of the group's violent insurgency.
Counter-terrorism expert David Otto, believes Waldhauser's comments are "unrealistic. ISIL itself uses children to assassinate their 'enemies' and those who refuse to toe the line, as frontline fighters and for propaganda," he told IBTimes UK. "It is absurd for ISIL to scream down on Boko Haram, which has been using children even before pledging allegiance. Has ISIL just realised that now ? I doubt it."
Otto also added that although the two groups are allies and share similar ideologies, Shekau is still in charge of his group's operations in north-eastern Nigeria and neighbouring countries, territories that Isis – based in Iraq, Syria and Libya – does not control.
"ISIL leader Al-Baghdadi cannot tell Shakau how to manouvre in the Sambisa forest, or which category of suicide bombers he should deploy – it's just practically impossible," he said.
"I think the new African US commander is just trying to make an impression on his new role or perhaps provoke Boko Haram. This new revelation is no revelation at all."
---
Nigeria up close: Check out our Flipboard magazine
---