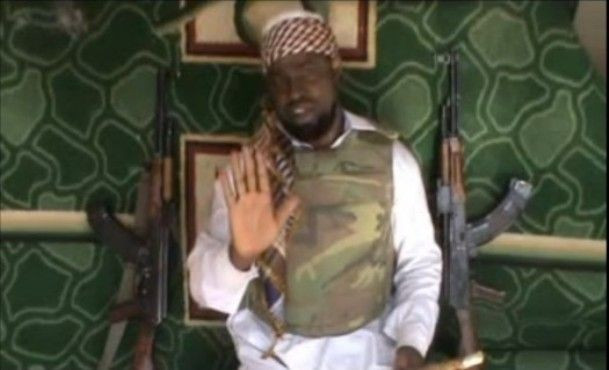 The purported leader of Nigerian Islamist group Boko Haram posted a message on YouTube warning the radical group is already preparing a fresh wave of attacks.
A few days after Nigerian President Goodluck Jonathan called for a dialogue between the leaders of Boko Haram and government officials, a message uploaded on to YouTube indicates that the group has no intention of backing down and lowering its demands.
Speaking about the deadly attacks in Kano on 20 January, which killed at least 185 people, most of them civilians, a voice identified as that of Boko Haram leader Abubakar Shekau said: "We were responsible. I ordered it and I will give that order again and again. God gave us victory."
The audio recording played in the background while a picture of Shekau appeared on the screen, along with Kalashnikov rifles. Although the authenticity of the message could not be independently verified, the photo appeared to match previous ones of Shekau and the voice sounded similar to earlier recordings.
While the group had already claimed responsibility for the bombing and gun attacks in Kano, Shekau used the opportunity to issues new threats against the police.
"We attacked the security formations because our members were arrested and tortured," the message said. "Our women and children have also been arrested.
"They should know that they also have wives and children. We can also abduct them. It is not beyond our powers.
"Soldiers raided an Islamic seminary in Maiduguri and desecrated the Koran. They should bear in mind that they also have primary and secondary schools and universities and we can also attack them."
Shekau then went on to accuse the Nigerian authorities of having killed civilians during the attacks in Kano, while blaming Boko Haram for their deaths.
"After we finished our war, policemen stuck around and started killing civilians and later blamed us," he said. "We are not fighting civilians, but security forces. We only kill soldiers, policemen and their collaborators."
The attacks in Kano last week, the worst to have been attributed to the Islamist militant group so far, occurred in the heart of Nigeria's largely Muslim north and a centre of Islamic culture.
Shekau became the group's leader after its former head, Mohammed Yusuf, was arrested by Nigerian authorities in 2009 and died in detention.