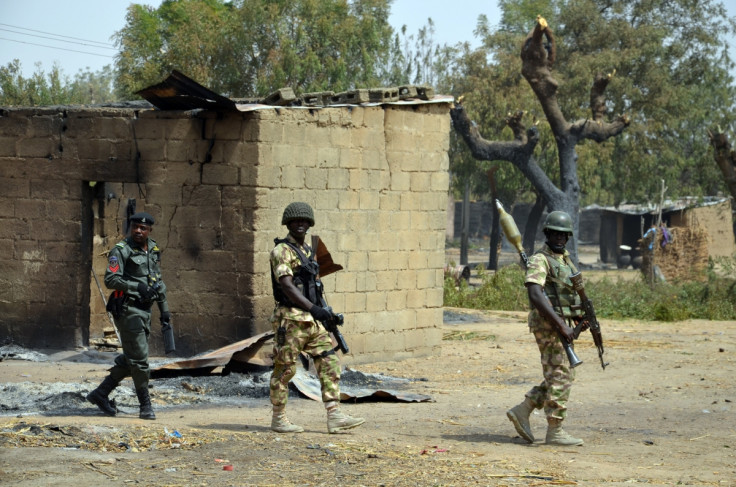 Nigerian President Muhammadu Buhari has been accused of exaggerating military success in the fight against Boko Haram terrorists. A Nigerian official claimed the terror group is still present in the country's north-east, contrary to the president's assertion in January that Boko Haram was no longer holding any territory.
"All we know is that Boko Haram lacks the capacity to carry out their usual commando-like attacks during which they march in and run down towns or villages, but that is not enough to say that they are not around," Ngari Modu, a transport official in Borno state, told news agency AP.
The official added that his home village and surrounding territories in the Nganzai local government area were still inaccessible. "We are left confused each time we hear soldiers saying no territory is now under the control of Boko Haram," the official, who lives in a camp for displaced people in the town of Maiduguri, continued.
Modu's claims came a few days after a commander of the US Africa Command (USAFRICOM) said Boko Haram still holds "significant territory" in northern Nigeria.
Who are Nigeria's Boko Haram terrorists?
Boko Haram, which has renamed itself Iswap, fights against Western influence in Nigeria and aims to impose its version of Sharia law throughout occupied territories.
Boko Haram carries out attacks in Nigeria and neighbouring countries in a bid to take control of more territory. Three Nigerian states − Adamawa, Borno and Yobe − have been under a state of emergency since May 2013.
Boko Haram has killed 20,000 people since 2009 and was deemed the world's deadliest terror group, surpassing its ally, Islamic State (Isis), in November 2015.
Nigeria has become the world's third most terrorised country as a result of the group's violent insurgency.
When Buhari came to power in 2015, he vowed his administration would end terrorism in the region and called on the international community to assist Nigeria and people in the Lake Chad region.
Nigeria is currently leading a regional offensive – consisting of 8,700 troops from Nigeria, Niger, Chad, Cameroon and Benin – against the terrorists.
In December 2015, Buhari announced the fight against the insurgents had been "technically won".
Although the regional task force has resulted in the death of several militants and the recapture of key territories controlled by the terrorists, Amnesty International told IBTimes UK civilians are still being killed by the terrorists.
However, defence spokesperson Rabe Abubakar told IBTimes UK latest attacks blamed on Boko Haram were an attempt to grab the attention of international media and reassured the military had deprived Boko Haram "from freedom of action".
Attacks in Cameroon continue
Boko Haram has killed thousands of people since its insurgency became violent in 2009. The conflict, originated in Nigeria, before spilling over into northern Cameroon, where thousands have also been killed and displaced. Sporadic attacks also occur in Niger and Chad.
Cameroon's government officials recently warned attacks along the border continue and this is taking a toll on the hospitals in the area, overwhelmed with victims of the attacks.
Earlier this year, Cameroon closed most of its markets along the border following deadly attacks blamed on the terrorists. The move came as government spokesperson Issa Tchiroma Bakary said Cameroon has been attacked at least 30 times since the beginning of the year. In one of the deadliest attacks blamed on Boko Haram, at least 32 people were killed in coordinated bomb blasts in Bodo, a village near the border with Nigeria, on 25 January 2016.
---
Nigeria up close: Check out our Flipboard magazine
---