March for women kidnapped by Boko Haram to be held as 'Future For Our Girls' campaign launched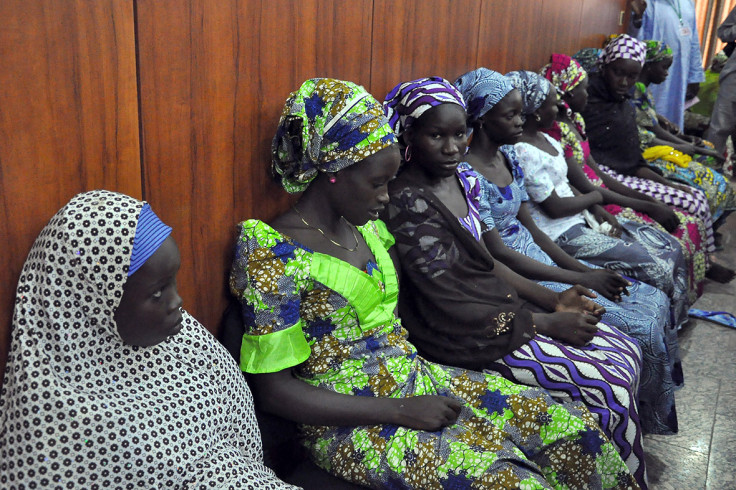 A march against Boko Haram is set to be held in The Hague to show solidarity with women and girls kidnapped by the group and mark International Women's Day.
UK-based peace-building organisation International Alert, Unicef Netherlands, the Dutch Ministry of Foreign Affairs and local students will demonstrate on 8 March and launch the campaign Future for Our Girls. The campaign will encourage more support for women and girls returning to their communities after being released by the militant group.
Harriet Lamb, CEO of International Alert, said: "Women and girls who survive Boko Haram need our support. And so do the communities where they return, to help them overcome their fears and mistrust, support the women in rebuilding their lives and accept their children.
"As many faith leaders in Nigeria say, it's only through compassion and forgiveness that the scars of conflict can start to heal."
The plight of women kidnapped by Boko Haram was brought into stark relief by the abduction of 276 schoolgirls in Chibok in 2014, and the subsequent Bring Back Our Girls campaign garnered international support.
Lilianne Ploumen , Dutch foreign trade minister, said: "It is important that we do not forget about the thousands of women and girls that have been abducted by Boko Haram.
"Two years ago we started the campaign to free our girls. Thankfully by now many women and girls have managed to escape or have been liberated by the army. Good news, one would say.
"Tragically, this is not the case. Upon return they are not accepted by their families, their communities distrust them and are afraid they are 'infected'."
The march, which begins at the ministry of foreign affairs and ends at the headquarters of Unicef Netherlands, is intended to raise awareness of the issues faced by women and girls who have been held in captivity.
© Copyright IBTimes 2023. All rights reserved.