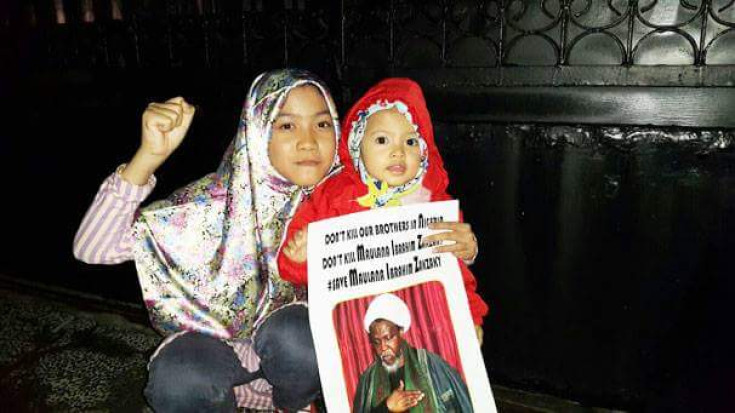 At least 20 people are feared dead after the Nigerian army arrested a Shiite leader in northern Nigeria. Ibrahim Zakzaky, head of the Islamic Movement of Nigeria (IMN), was apprehended during a raid at his house in Zaria, a town in Kaduna state on 12 December.
It is not yet clear what prompted the clashes that resulted in the deaths as both the army and members of the sect accused each other of instigating the violence. Both sides have not yet confirmed the death toll.
The army alleged members of the sect tried to kill the chief of army staff, Tukur Buratai. IMN denied the allegations and accused the police of attacking unarmed people. One of IMN's top leaders, Muhammadu Turi, and the head of the medical team, Mustapha Saidu, are believed to have been killed in the clashes, the Premium Times reported.
It is believed the army carried out the raid after IMN members allegedly set up a barricade on a road where Buratai was supposed to drive through during an official visit to the town. According to a statement by army spokesperson Sani Usman, soldiers repeatedly asked IMN to remove the barricades.
Usman alleged sect members refused to disperse and started firing and pelting Buratai's convoy in what he claimed was an attempt to assassinate the army chief.
He added: "The troops responsible for the safety and security of the Chief of Army Staff on hearing explosion and firing were left with no choice than to defend him and the convoy at all cost as well as open up the barricaded road for law abiding citizens. This is in line with the Nigerian Army Rules of Engagement and Code of Conduct. This kind of behaviour will not be tolerated from any individual or groups and should not be allowed to repeat."
IMN denied the allegation and, in a statement published on its website, accused the Nigerian army of carrying out a "carnage on the leader of the movement and his followers". IMN members and supporters held rallies in Nigeria and London calling for the release of their leader.
IMN spokesman Ibrahim Musa was quoted by AFP as saying that dozens had been killed and hundreds injured, while Zakzaky's home and the sect's mosque were attacked. He added that the sect leader and family's whereabouts were unknown.
This is not the first time that the Nigerian army has been accused of opening fire on IMN members. In July 2014, at least 34 members of the sect were killed by the army in the aftermath of a pro-Palestinian protest in Zaria. The incident sparked international outrage and prompted a probe by the Islamic Human Rights Commission (IHRC) on the role of the army during the killings.
---
Nigeria up close: Check out our Flipboard magazine
---