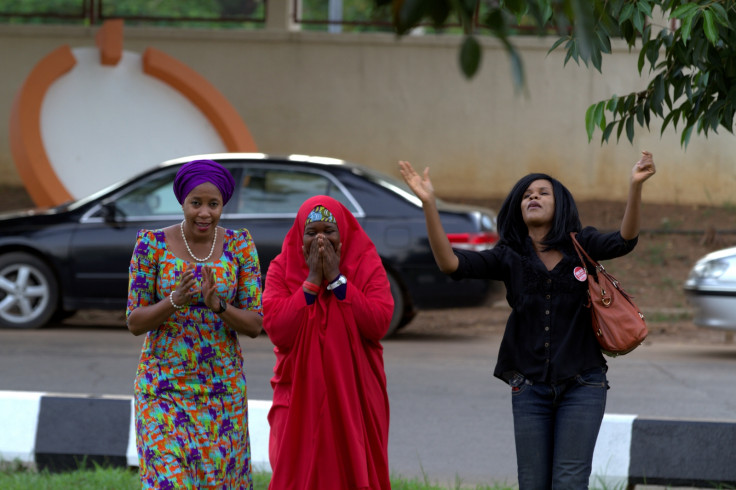 A second Chibok schoolgirl has been rescued, just two days after Amina Ali Darsha Nkeki was found carrying her four-month-old baby on the fringes of the Sambisa Forest, the Nigerian army has said. Serah Luka was among 97 women and children to be rescued from the clutches of militant Islamist group Boko Haram, following "operations" in northeastern Borno state, where Chibok is located.
Some 217 girls are still missing following the mass 2014 kidnapping, which saw 276 girls loaded onto trucks in the dead of the night after Boko Haram – recently renamed by the group as Islamic State's West Africa Province (Iswap) – raided the dormitories of a secondary school in Chibok. Over 50 girls managed to escape the kidnap after jumping from the vehicles.
"We are glad to state that among those rescued is a girl believed to be one of the Chibok Government (Girls) Secondary School girls that were abducted on 14 April 2014 by the Boko Haram terrorists," army spokesman, Sani Usman, said in a statement on Thursday (19 May).
"Her name is Miss Serah Luka, who is number 157 on the list of the abducted school girls. She is believed to be the daughter of Pastor Luka.
"During the operations, the troops killed 35 Boko Haram terrorists and recovered several arms and ammunitions and other items. In addition, they rescued 97 women and children held captives by the Boko Haram terrorists." Usman added that Luka – who comes from Borno's neighbouring state, Adamawa – was receiving medical treatment.
Earlier on Thursday, the governor of Borno state said that the army was preparing to mount an assault on a Boko Haram forest stronghold in order to rescue the missing Chibok schoolgirls.
"We believe that in the coming weeks, we shall recover the rest of the girls," Governor Kashim Shettima told reporters. "The military is already moving into the forest." His comments came after the first rescued schoolgirl, Amina Ali Darsha Nkeki, met with Nigerian President Muhammadu Buhari in the capital, Abuja.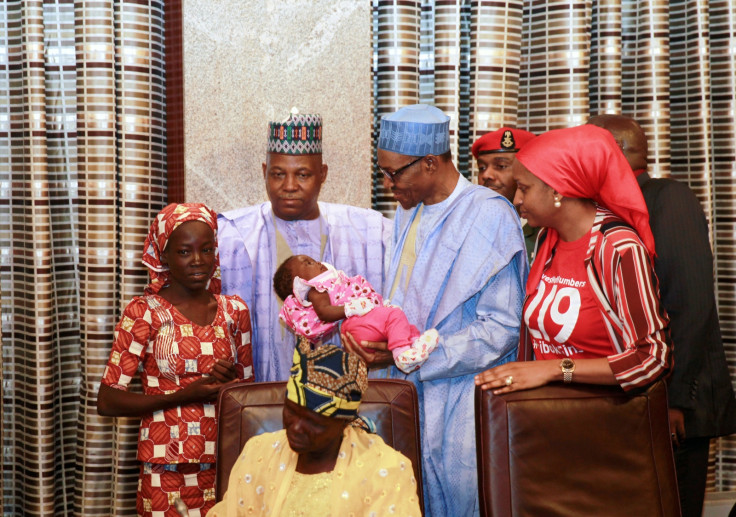 Following their meeting, President Buhari vowed to continue the search to track down the missing students and to also fund Nkeki's education. "Like all Nigerians and many others around the world, I am delighted at the news that Amina Ali Nkeki, one of the missing Chibok girls, has regained her freedom," he said.
"But my feelings are tinged with deep sadness at the horrors the young girl has had to go through at such an early stage in her life," Buhari added. "We will ensure that she gets the best medical, psychological, emotional and whatever other care she requires to make a full recovery and be reintegrated fully into society," he said.
"Amina must be enabled to go back to school. No girl in Nigeria should be put through the brutality of forced marriage. Every girl has the right to an education and a life choice."