Today Nigeria is getting used to the idea of a new president, following the marathon elections which have gripped my country.
First of all, I must say that, when the Nigerian people trooped out en masse to exercise their franchise, they were largely orderly in their conduct - even in the face of Independent National Electoral Commission (INEC) poll officials' tardiness in commencing the elections, as well as malfunctioning Smart Card Readers.
The late commencement of accreditation encouraged an atmosphere of tension among poll officials, and was partly responsible for the late conclusion of voting in many areas. One wonders when INEC will overcome this recurring challenge. Also, there were noticeable glitches with the Smart Card Readers as the device malfunctioned in many polling units.
Despite the fact that people were presented with these mitigating circumstances, I didn't see any reaction. There were security agents everywhere. Everyone respected themselves. In fact, this has been the first genuinely peaceful election in modern times, a testament to Nigerians' determination to move forward.
Meanwhile, in Bayelsa, President Goodluck Jonathan's home state, people I have spoken to were glued to their television sets and radios at home and in public places, watching and listening with keen interest as INEC collected the results in Abuja.
The prospect of Jonathan leaving the Aso Rock Villa on 29 May has sobered thousands of Bayelsans, who had believed he would be given the chance of a second term.
'One of Buhari's major pledges was to rout corruption in Nigeria, which is endemic and in the past has marred almost every democratic election – not to mention the oil and gas sector. In this, his background as ruler from 1984-85 – when he seized power in a coup – could actually serve him well.'
Read IBT's executive editor Orlando Crowcroft's profile of Nigeria's new president here.
Across the country, most of the commercial banks shut their doors to customers at midday as the final results of the election were announced. We later learned that it was a safety measure in the event of violence over the outcome of the election.
The dust is settling
Now the dust is settling. Muhammadu Buhari has been declared the winner, and we know that Goodluck Jonathan will have to pack up his things and leave the Aso Rock Villa.
Are people happy? Well, people from the north, Buhari's stronghold, certainly are. But most of the southerners, particularly in the south-east, are far less content. In fact, many people believe the result may not be entirely fair.
There's no proof that the election was violated in the northern states - but there are suspicions. Look at the sheer number of votes cast in Kano, Katsina and Kaduna in a short space of time. These are huge states, yet it took them only a single day to complete polling. Why were they able to finish in one day what the southern states needed two to accomplish? All states, north and south, needed to go through the same accreditation.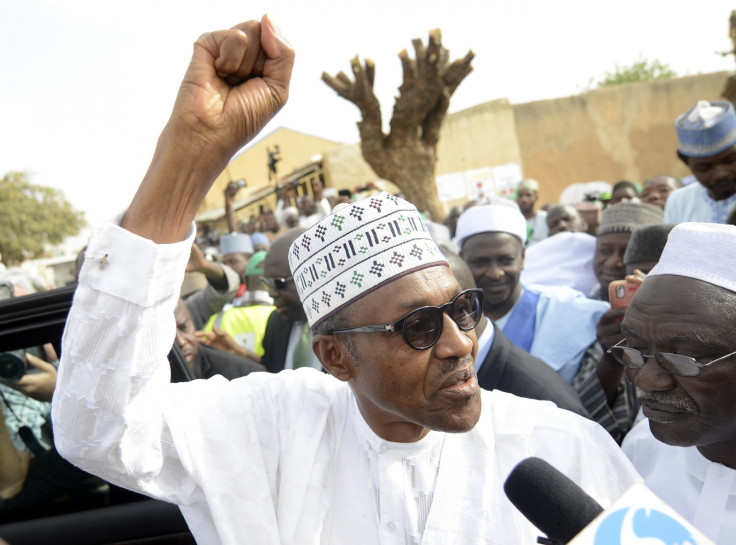 For now, though, I don't anticipate protests or significant dissent about the outcome. The Nigerian people need change. They have accepted the new leader, they want to give him a chance. As a Nigerian, I agree with this.
We mustn't forget Jonathan's achievements
One thing I don't agree with is the reaction on social media. Why do so few people believe Goodluck Jonathan has done well?
He has done great work in areas such as agriculture (100% of farmers now have access to fertiliser), and transportation, particularly in the construction and renovation of roads and railways. In fact 25,000km of the country's 35,000 km of federal roads are now usable, and you only have to look at the success of projects such as the Abuja Light Rail and the high-speed coastal railways.
He has established special schools for girls in 13 states, and created 14 new federal universities at state level, as well as 150 model grammar schools for the Almajiri, the child beggars of the northern states.
Then there's the provision of huge financial support to the Nollywood movie industry, and the establishment of economic empowerment programmes like YouWin and SURE-P.
Millions of Nigerians have benefited from these schemes, yet now it seems they are queuing up to write off Jonathan's tenure, saying he did nothing as leader of our country. You can't rewrite history like this; we can't ignore the good work Jonathan has done during his time in office.
However, that's not to say Buhari won't do a good job. In fact, considering the situation at hand, in terms of security, power shortages, and the corruption which riddles the country, he may be the right man. I think the fact that he is a moderate Muslim, and a military man, may help with Boko Haram. But ultimately seeing is believing.
After all Nigeria has been through, the people who supported the #NigeriaDecides Twitter campaign wished for a better Nigeria for all.
Anthonia Orji is a writer, marketing consultant and social commentator in Nigeria. You can find her on Twitter @AnthoniaOrji.