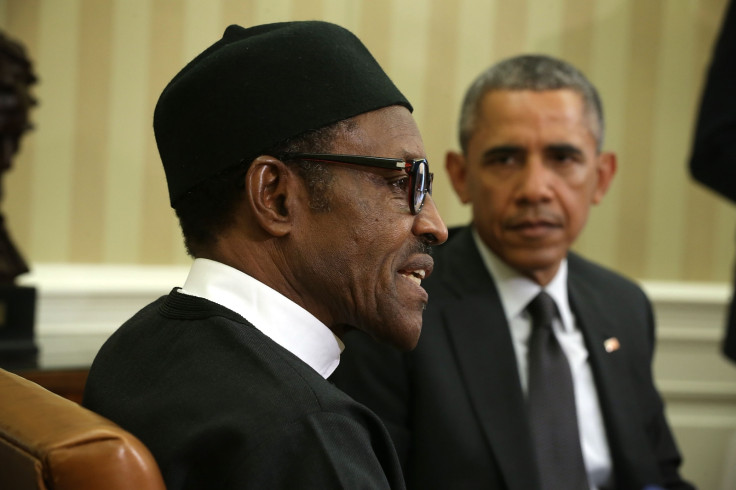 Nigerian President Muhammadu Buhari's speech to mark the recent launch of an ambitious "Change Begins with Me" campaign is facing plagiarism allegations after a newspaper report pointed out similarities with US President Barack Obama's 2008 victory speech. Buhari has reportedly ordered disciplinary action against those officials responsible for the act.
Buhari had launched the campaign on 8 September in Abuja in order to encourage Nigerians to reform their lives and give up "immoral" conduct, the Premium Times reported. This plagiarism row comes after Melania Trump, the wife of US presidential hopeful Donald Trump, was accused of plagiarising Michelle Obama's speech, during the Republican National Convention.
In his speech, Buhari said: "We must resist the temptation to fall back on the same partisanship, pettiness and immaturity that have poisoned our country for so long. Let us summon a new spirit of responsibility, spirit of service, of patriotism and sacrifice, Let us all resolve to pitch in and work hard and look after, not only ourselves but one another.
"What the current problem has taught us is that we cannot have a thriving army of rent seekers and vested interests, while the majority suffers".
Similar phrases were used by Obama during his speech post his election as the president of the US in 2008. He had said: "Let's resist the temptation to fall back on the same partisanship and pettiness and immaturity that has poisoned our politics for so long. So let us summon a new spirit of patriotism, of responsibility, where each of us resolves to pitch in and work harder and look after not only ourselves but each other.
"Let us remember that, if this financial crisis taught us anything, it's that we cannot have a thriving Wall Street while Main Street suffers".
On Friday, 16 September, Buhari's office admitted that there are similarities in the speeches and that a deputy director in the presidency has already taken responsibility for lifting the lines from Obama's speech.
"It was observed that the similarities between a paragraph in President Obama's 2008 Victory Speech and what President Buhari read in paragraph nine of the sixteen-paragraph address while inaugurating the Campaign on Thursday, September 8, 2016 are too close to be passed as coincidence," Buhari's spokesperson, Garba Shehu said in a statement, Africa News reported.
The statement further added that the "serious oversight" would be investigated and urged the citizens to look beyond the incident and pay heed to the message of change.