Trump speechwriter resignation offer rejected after admitting mistake over Michelle Obama plagiarism
Meredith McIver sorry for 'confusion and chaos', but keeps job following RNC speech controversy.
Melania Trump's speechwriter has had her offer to resign rejected by the Trump Organization after she admitted a "mistake" in lifting passages from a Michele Obama oratory for Melania to use at the Republican National Convention.
Mrs Trump was heavily criticised for plagiarising a speech made by the outgoing First Lady in 2008, with entire phrases appearing also the same. The blame was then shifted onto Mrs Trump's speechwriters, while Donald Trump himself has blasted media bias, as well as the Clinton campaign.
Meredith McIver, an in-house speech writer for the Trump Organization, has now admitted she worked with Mrs Trump on the speech and apologised for the "confusion and hysteria" she has caused.
She added: "Over the phone, she [Mrs Trump] read me some passages from Mrs. Obama's speech as examples. I wrote them down and later included some of the phrasing in the draft that ultimately became the final speech. I did not check Mrs. Obama's speeches.
"This was my mistake, and I feel terrible for the chaos I have caused Melania and the Trumps, as well as to Mrs. Obama. No harm was meant."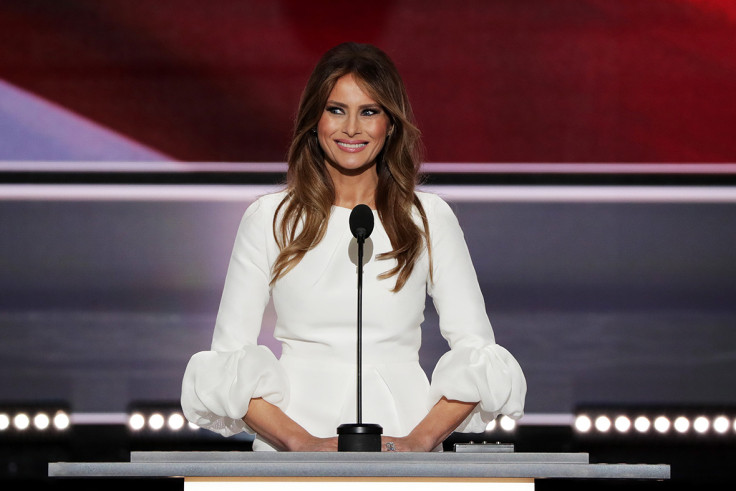 McIver added that that Trump, now the official Republican presidential candidate, has rejected her offer of resignation as "people make innocent mistakes and that we learn and grow from these experiences".
The Trump campaign dismissed suggestions of plagiarism, describing the similarities as coincidental, adding similar phrases have also been used by Kid Rock, John Legend and even Twilight Sparkle from My Little Pony.
Jason Miller, senior communications advisor for the Trump campaign, also issued a statement praising Mrs Trump for "writing her beautiful speech".
Miller added: "Melania's team of writers took notes on her life's inspirations, and in some instances included fragments that reflected her own thinking. Melania's immigrant experience and love for America shone through in her speech, which made it such a success."
Melania Trump's speech:
"From a young age, my parents impressed on me the values: that you work hard for what you want in life. That your word is your bond and you do what you say and keep your promise. That you treat people with respect. They taught me to show the values and morals in my daily life. That is the lesson that I continue to pass along to our son.
And we need to pass those lessons on to the many generations to follow. [Cheering] Because we want our children in this nation to know that the only limit to your achievements is the strength of your dreams and your willingness to work for them.
Michelle Obama's speech:
"Barack and I were raised with so many of the same values: that you work hard for what you want in life; that your word is your bond and you do what you say you're going to do; that you treat people with dignity and respect, even if you don't know them, and even if you don't agree with them.
And Barack and I set out to build lives guided by these values, and pass them on to the next generation. Because we want our children — and all children in this nation — to know that the only limit to the height of your achievements is the reach of your dreams and your willingness to work hard for them.
© Copyright IBTimes 2023. All rights reserved.