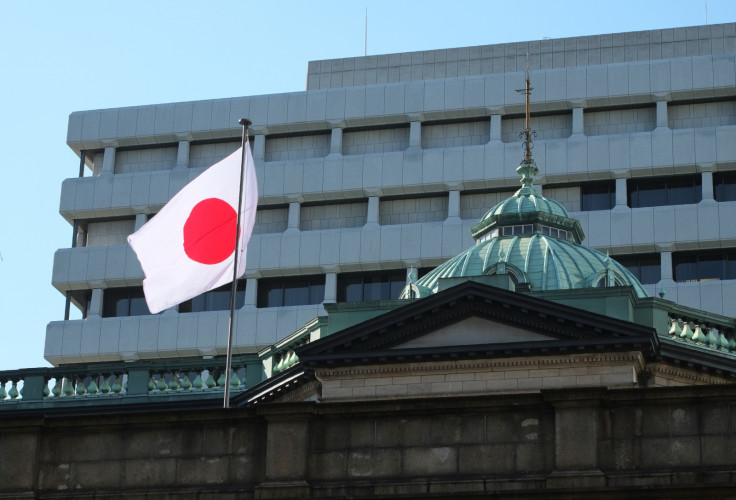 Asian stock market indices were trading higher on Wednesday (21 September), with the Shanghai Composite up 0.27% at 3,031.02, as of 6.05am GMT. The Nikkei saw the highest gain in the region following the Bank of Japan revealing the outcome of its policy meeting.
The Japanese central bank said it would keep its interest rates unchanged at negative 0.1%, a measure that boosted investor sentiment. In a statement, the BoJ explained that it had been six months since it introduced "QQE [Quantitative and Qualitative Monetary Easing] with a Negative Interest Rate" and that since then the Japanese government bond (JGB) yields, lending rates, and interest rates on corporate bonds and CP had all declined considerably. It said this meant that the measure had substantial effects.
While it kept rates steady, it issued many new changes to the approach of its monetary policy. In an overhaul of its massive stimulus programme, the BoJ said it would do away with its base money target and instead adopt a "yield curve control".
Under the new method, it will purchase long-term government bonds to keep 10-year bond yields at 0%, in line with the current levels. The BoJ added that it would discontinue its target to increase its monetary base by ¥80tn (£601bn; $780bn) a year but would instead continue buying long-term government bonds at a pace that would allow the balance of its holdings to increase by this amount.
Going forward, traders await the outcome of the US Federal policy meeting, which is scheduled later in the day. Most analysts expect the American central bank to keep its rates steady, according to Reuters.
Indices in the region were trading as follows at 5.33am GMT:
| | | | | |
| --- | --- | --- | --- | --- |
| Country | Index | Price | Up/Down | %Change |
| Hong Kong | Hang Seng Index | 23,671.07 | Up | 0.60% |
| Japan | Nikkei 225 | 16,750.74 | Up | 1.57% |
| South Korea | KOSPI | 2,033.00 | Up | 0.36% |
| India | CNX Nifty | 8,821.80 | Up | 0.52% |
| Australia | S&P/ASX 200 | 5,342.00 | Up | 0.72% |
Overnight (20 September), the FTSE100 closed 0.25% higher at 6,830.79, while the Dow Jones Industrial Average closed higher by 0.05% at 18,129.96.
Among commodities, oil prices gained amid data from the American Petroleum Institute that showed a decline in US crude inventories for the week ended 16 September. While WTI crude oil was trading higher by 0.32% at $43.44 (£33.5) a barrel, Brent crude was trading 1.39% higher at $46.52 a barrel as of 5.46am GMT.