Nine G4S staff suspended from Gatwick immigration centre
An undercover investigation found "widespread self-harm and attempted suicides."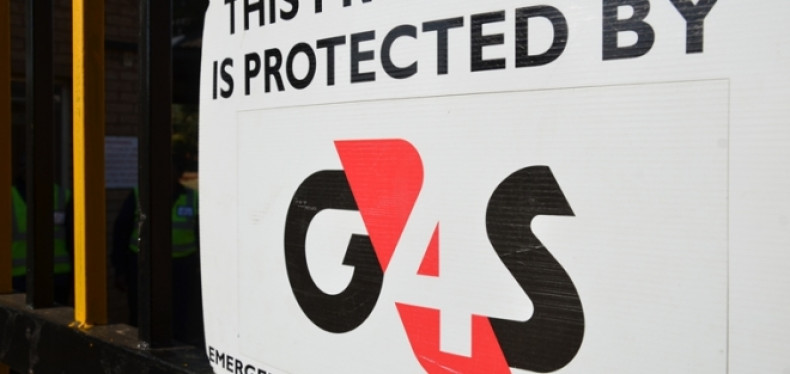 Nine members of staff at the security firm G4S have been suspended from an immigration centre near Gatwick Airport after they were filmed "mocking, abusing and assaulting" people that were being held there.
The BBC's Panorama went undercover at the Brook House centre and found widespread use of drugs as well as "widespread self-harm and attempted suicides."
The firm said that they an immediate investigation has been launched to get to the bottom of the claims which did not represent "the many G4S colleagues who do a great job."
Commenting on the allegations, Jerry Petherick, Managing Director for G4S Custodial & Detention Services in the UK, said: "There is no place for the type of conduct described in the allegations anywhere in G4S.
"We have not yet been provided with the recorded evidence which forms the basis of the allegations and it is inappropriate for me to pre-judge the outcome of our investigation. Once we have seen the evidence and concluded the investigation, I will ensure that we take the appropriate action."
The Panorama investigation claims that there are a toxic mix of "chaos, incompetence and abuse."
The centre first opened in 2009 and in 2010 was described as "fundamentally unsafe" as part of a report.
Another report on the centre was issued in 2012 and found that "significant concerns" remained but an inspection in 2013 saw small improvements.
Despite the improvements, the most recent unannounced inspection in November 2016 by HM Chief Inspector of Prisons said that the he residential units resembled the "conditions found in prisons" and that problems were "exacerbated by poor ventilation and unsatisfactory sanitary facilities".
In 2014, three G4S security guards were cleared of manslaughter after a man died in a similar immigration centre at Heathrow Airport.
Jimmy Mubenga, 46, suffered a fatal heart attack after being restrained on a flight, in October 2010.
The staff had been accused of restricting Mubenga's breathing who had been due to be deported back to Angola after serving a two-year prison sentence for assault occasioning actual bodily harm.