Nkandla verdict: Could South Africa's President Jacob Zuma be impeached?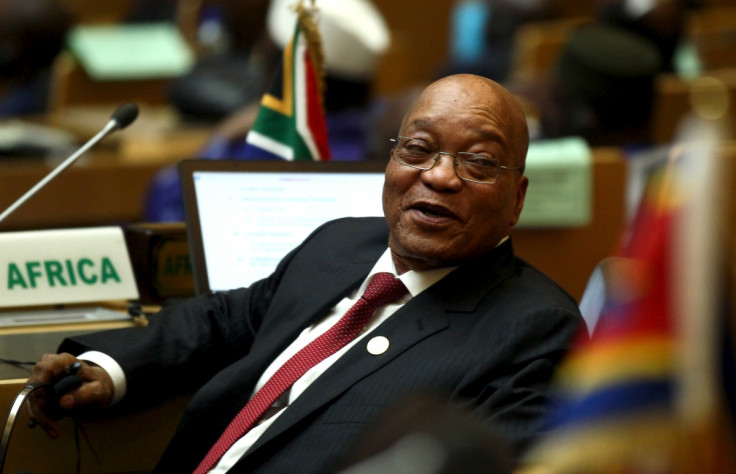 South African opposition parties are moving to impeach President Jacob Zuma after the country's Constitutional Court ruled the leader and the National Assembly breached the constitution for failing to repay state funds used to renovate Zuma's Nkandla private residence, in KwaZulu-Natal province.
The verdict of the ConCourt, the highest court in the country, was welcomed by the opposition parties, which had already urged Zuma to step down following growing discontent and allegations of corruption.
Stephen Chan, a leading academic specialising in South African affairs at London's Soas university, told IBTimes UK the ConCourt's ruling directly associated Zuma with corruption.
"The exceptionally strong language of the court startled many South Africans. I have not come across such language, associated with a national President, anywhere else in the world for many years," he said.
"As President, Zuma enjoys various immunities. However, he is President under the Constitution. The view of the Constitutional Court, established to uphold and protect the Constitution of the State, is therefore of the highest moral consequence - not to mention its high juridicial import."
The ANC has the power to recall Zuma, as it recalled former president Thabo Mbeki in 2008. Chan believes that although it is unlikely for the ANC to back a motion for impeachment, the party is facing a "politically embarrassing" phase and might recall the leader.
"It is the lowest point in the ANC Government since 1994. To continue with Zuma as President would be even more embarrassing. The ANC, if it has any pride or moral standing left to salvage, must move to recall the president," he concluded.
Zuma impeachment
The leader of the Economic Freedom Fighters (EFF), Julius Malema, said his party would remove Zuma from his office and arrest him. He added neither the leader nor the parliament could be trusted.
The Democratic Alliance (DA) said it would lodge an application for Zuma's removal.
A former top official of the ruling African National Congress (ANC), Mathews Phosa, also called on Zuma to step down. The ANC said the party would meet to discuss the implications of the ConCourt's verdict.
ANC can recall Zuma
Zuma is already facing mounting pressure for his perceived close ties with the controversial Gupta family, accused of wielding excessive political influence in the country.
Some analysts believe the president will soon lose the trust of influential members within the ANC. Earlier in March, the governing party dismissed reports that Zuma offered to resign following increasing allegations of corruption.
© Copyright IBTimes 2023. All rights reserved.