Despite the ongoing declarations of love and the plethora of gifts that will be shared over rich, decadent and romantic meals this Valentine's Day, when it comes down to it, most of us are too full to have sex having eaten too much.
According to a survey by Gu, all that wining and dining we're doing is having a direct effect on the ability to make like Marvin Gaye and get it on apparently, and single Brits are 19% more likely to get lucky on February 14th, than loved-up couples.
For some of us of course this is no bad thing, and 64% of the people said that they would rather eat pudding than have sex and less than a fifth of couples actually had sex on Valentine's Day last year.
Romantic meals are obviously one of the first go-to plans people make for 14 February but if want to take your loved one somewhere special without sacrificing the rest of the night we have listed the most romantic places in London you can go and what you should be ordering on the menu.
Happy Sunday night everyone.
Berners Tavern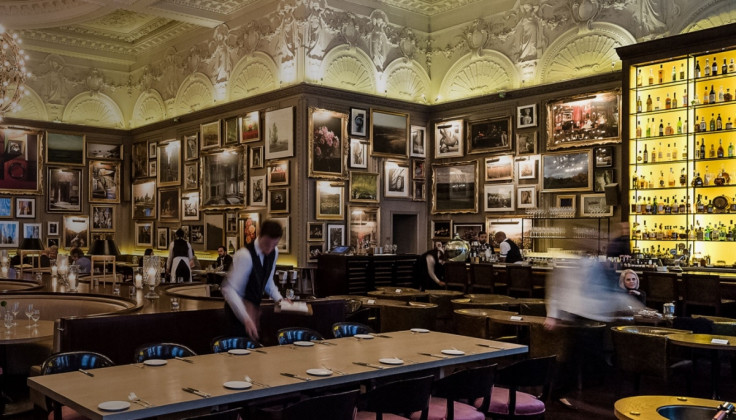 One of the most visually impressive restaurants in London, with every inch of the grand dining room full to the brim with framed artworks. Whilst the space feels large and open, each carefully considered dining table is intimate enough to have a perfect romantic meal. Whilst you might want to be tempted by the heavier items on the menu there are some fantastic fresh, light bites to whet your appetite. We would order the prawn cocktail with lobster jelly and avocado to start, Roasted stone bass with green salad for main and Macaroons for dessert washed down with an 'Are you trying tequila' cocktail to keep you perky.
10 Berners Street W1T 3NP
+44 (0)20 7908 7979
http://www.bernerstavern.com/
J.Sheekey Oyster Bar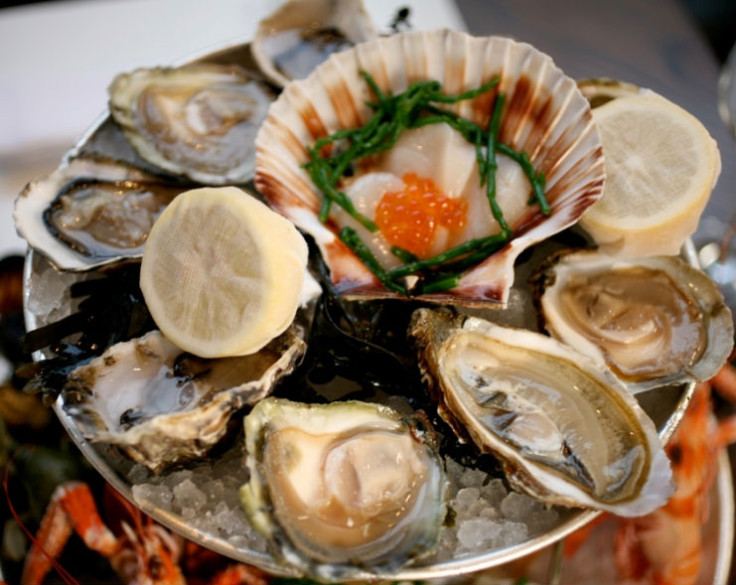 Yes its a cliché but it is true, oysters are laden with zinc, a mineral that is said to increase the production of testosterone, but that aside, they are light, delicious and go down very well with a glass of champagne. For full amorous effect, share a dozen and a bottle and you will be in Valentine's giddy heaven.
28-32 St Martin's Ct, London WC2N 4AL
+44 (0)20 7240 2565
www.jsheekeyoysterbar.co.uk/
Bob Bob Ricard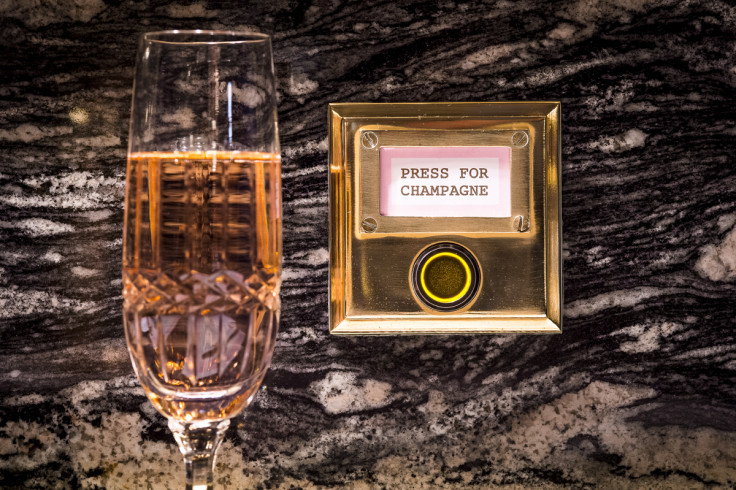 No Valentine's list would be complete without a visit to Bob. Sit yourself down, press for champagne and enjoy the night in this lively but cosy establishment. Again, opt for the seafood as the oysters and fresh lobster are delicious and not too filling – also their sweet but salty flavours go fantastically with a 2007 Perrier Jouet belle Epoque Brut.
1 Upper James St, London W1F 9DF
+44 (0)20 3145 1000
www.bobbobricard.com/
Hakkasan, Mayfair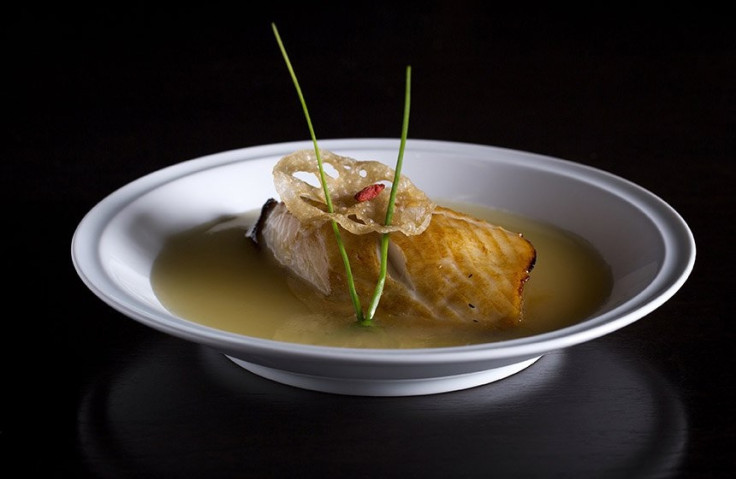 Dark, sultry and sexy, Hakkasan, Mayfair is like stepping down the stairs into a delicious culinary underworld. Very popular these days and the menu tells you why, with light, refreshing but incredibly flavour-rich offerings. Make sure you try the crispy duck salad, and spicy prawns with the Sezchuan vegetable stir fry to dose up on aphrodisiac-laden chilli.
17 Bruton Street, W1J 6QB
+44 (0)20 7907 1888
www.hakkasan.com/
Sketch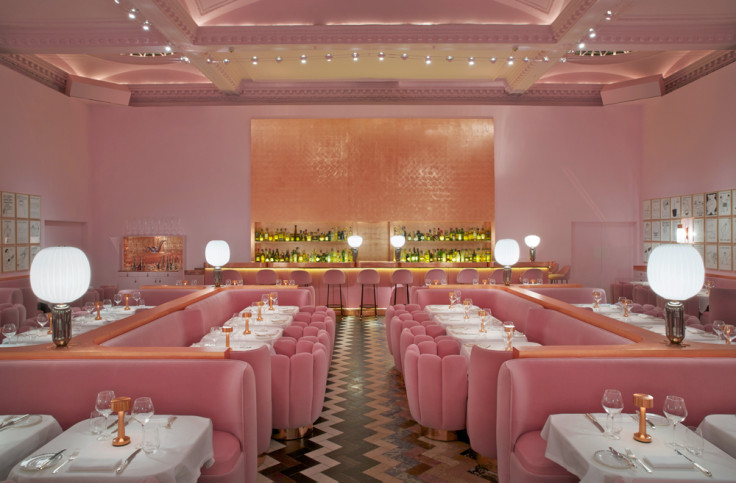 The Gallery in Sketch is what you would get if Wes Anderson designed Valentine's Day and its pink, supple interior is perfect for any Instagram-worthy Valentine's dinner.
Again there are some heavy options on the menu but side step those to pick up some of their lighter more delicate options. The lettuce heart with thai grapefruit and soya beans is a perfect starter, followed by the pan fried Sirloin Galician beef and the bitter almond panna cotta will certainly satisfy you without leaving you feeling ready to burst.
9 Conduit St, London W1S 2XG
+44 (0)20 7659 4500
www.sketch.london
Yauatcha, Soho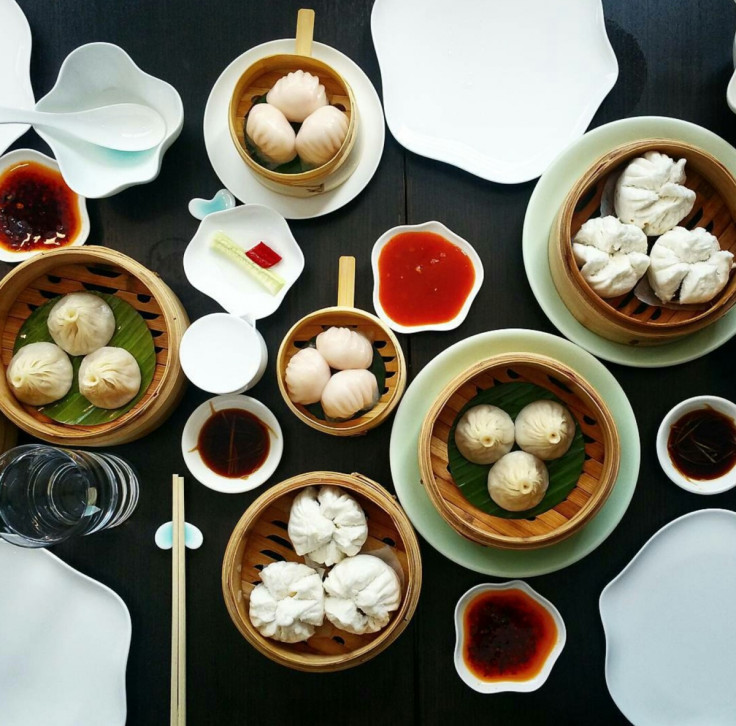 The lords of dim sum, Yauatcha are the experts in crafting delicious fluffy dumplings that burst with flavour but do not weigh you down. Make sure you dose up on the hot and sour soup with shredded chicken to get that heart rate going and continue with the stir fry pepper chilli seafood that is laden with asparagus, another handy aphrodisiac.
15-17 Broadwick St, London W1F 0DL
+44 (0)20 7494 8888
www.yauatcha.com