In the past, Age Against the Machine has playfully been described by Time Out as "a crusade against the young"- something clearly encouraged through the strict instruction: "under 28s will be banned" and the warning that anyone younger "will be stopped at the door and forced to go home to listen to the new Justin Bieber album".
In actual fact, Carl Hill, the creator of the event at The Phoenix in London's Marlyebone area, seems far more interested in protecting "old timers' right to party" instead. He says to IBTimes UK: "One night I just looked out and realised I was old enough to be the father of some people in the crowd- I suspect their grandfather even at some point- and so I just wanted to do a night for those people."
Before it became Age Against the Machine in September, the club night existed as Coffin Dodgers and ran for four years. What's more, the demographic is still just as mixed as when they first ran it.
"We arbitrarily picked 28 as the cut off point, or I should say starting point, so we get people who are 28 through to people in their 60s. There are a couple of old Mods who regularly come and bring us cake...and then there are people who have just turned 28 that day."
The effect is a welcoming and friendly community that tries to cater to everyone's music taste, despite how different these may be. Naturally this doesn't go without its own issues and he says: "as a night it's very challenging as we're never quite sure what the crowd will be into across musical genres. I think that's what makes our club nights as we play a lot of different stuff so we're not too predictable musically."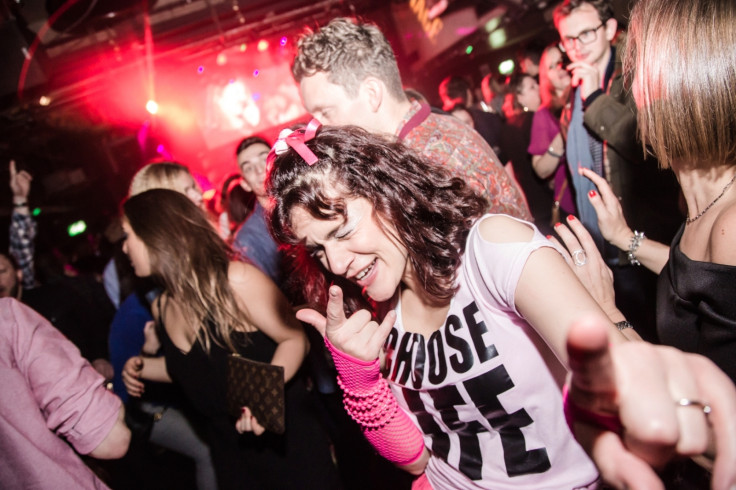 This isn't the first time Hill's events have piqued interest and surprise. His most famous night, Feeling Gloomy, specialises in only playing sad songs and has become so successful that it's expanded to New York. Part of its success lies in the fact there just is nothing else like it when it comes to nightlife. This originality is something Hill's really proud of: "I think we've always done nights that on paper are pretty uncommercial. We like to fill niches and perhaps go against the grain."
In addition to Feeling Gloomy, their event Down with Dating is a brilliantly bizarre approach to dating as instead of speed dating, as it's a "speed hating" event. Singletons are expected to talk about negative topics or have a moan with promises of it being "the most alternative way to meet people".
This isn't the only event which has resulted in unusual friendships however.
"I remember starting Feeling Gloomy seeing a lot of people on their own and they were like 'oh I don't usually go to club nights on my own' so we would sit with them, have a chat and we'd hang out. Some of them ended up becoming our DJs and others our friends." Evidently his events aren't just about getting drunk and niche concepts, there's a real sense of community, especially with those who've been there since the beginning.
Now his club nights are less intimate however as he's using bigger venues to accommodate a growing demand. This year his team have an event planned for the Hammersmith Apollo which has a standing capacity of over 5,000. It's something he's incredibly excited about.
What about the future? He's careful not to give too much away but assures me there are ideas in the works.
"They might not even be any good but I've definitely got a few up my sleeve. That's all I can say."