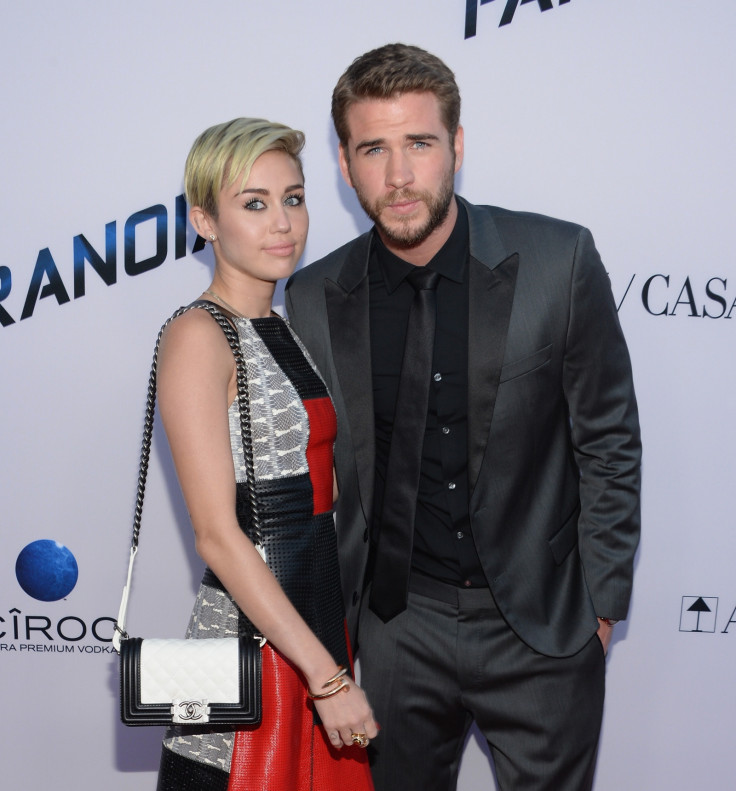 Ever since Miley Cyrus and Liam Hemsworth got back together, their fans are eager to see them take their wedding vows. But it appears the singer has shattered her fans' dreams, as in a recent interview she revealed that she has too much to do before she got married.
"I don't envision marriage. I'm 24. I hope I get to live a little bit more. I have too much living to do [before I get married]," Cyrus told The Sun on Sunday newspaper.
The Younger Now singer rekindled her relationship with the Hunger Games actor in 2016, two years after their split and has since been inseparable from each other. "Three years ago, if you'd asked me if I'd be here, this happy with this man, I'd have been stunned," she said and revealed that her romance with Hemsworth helped her find herself. "I'm just riding this out. In some relationships, you lose yourself by being with someone else. Actually, it made me find myself more. I have no idea what the next three years will bring, but if it's possible to get even happier, I'll take it."
The Wrecking Ball and the Australian actor dated on and off from between 2009 to 2013 before reconciling in late 2014.
In a separate interview with BBC Radio 1 Live Lounge host Clara Amfo, the 24-year-old Malibu singer spoke about her next album. "I'm already working on the next one. I'm already two songs deep on the next one," she added. "I'm over this now. I want to figure out what I want to do next. Hopefully I can take some time — chill with the dogs, hand with the pigs a little bit more, take some time off. But just keep writing."
Speaking about the kind of music she wants to share with her fans in the future, Miley added: "I just want people to love the music and I want to love the music, first of all," Cyrus continued. "I want to be really proud of it and then I hope my fans really love it and then I hope a new fan base really loves it. So I just hope everyone's proud of it. I'm really happy. I'm stoked."