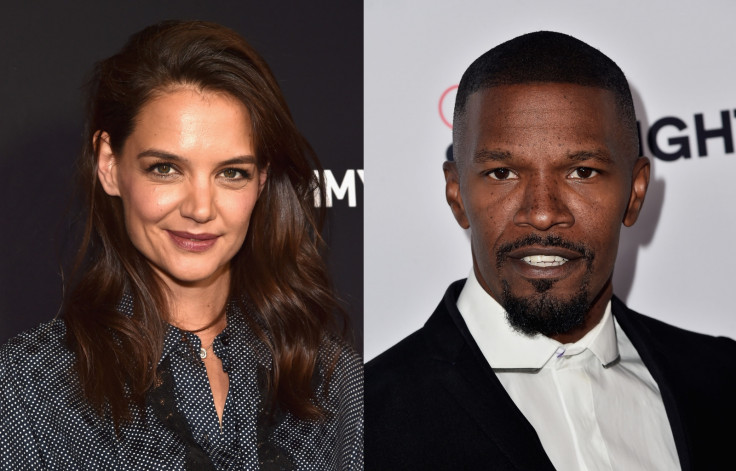 Tom Cruise's ex-wife Katie Holmes is reportedly in no hurry to get married to her rumoured boyfriend Jamie Foxx. After keeping their relationship a closely guarded secret for years, the couple finally went public about their romantic relationship by taking a stroll on the beaches of Miami during the Labor Day weekend.
The Batman Begins actress, however, is reportedly in awe of her rumoured boyfriend because she "feels much more equal to Jamie Foxx than she ever did with" her former husband and Hollywood superstar Cruise, a source told Hollywood Life.
"He makes her feel like a grown woman. Jamie respects Katie's opinion and her independence, and he would never dream of telling her what to do. She loves how Jamie keeps his private life private, and how he shuns the media spotlight," the source continued.
Both Holmes and Foxx are apparently "deeply in love and committed to each other, but have no plans to get married — at least not yet". After her wedding and divorce with the Mission Impossible actor, the mother-of-one is taking her next relationship really slow. "Katie's done the whole marriage thing before and she's in no rush to head down the aisle again. She's very happy with their relationship, and how her life is now."
The 38-year-old actress divorced Tom in 2012 and got full custody of daughter Suri who is now 11 years old. Holmes is reportedly happy that Foxx is a great father figure for her daughter, who she has successfully kept away from media scrutiny post her separation from her much famous husband.
"Like most of the world, she sees him as a genuinely wonderful and funny guy; she's constantly laughing with him. He makes her very happy. Add to that the fact that he's a wonderful father. She appreciates that and sees what he can bring to Suri as a father figure," another source told the news website.