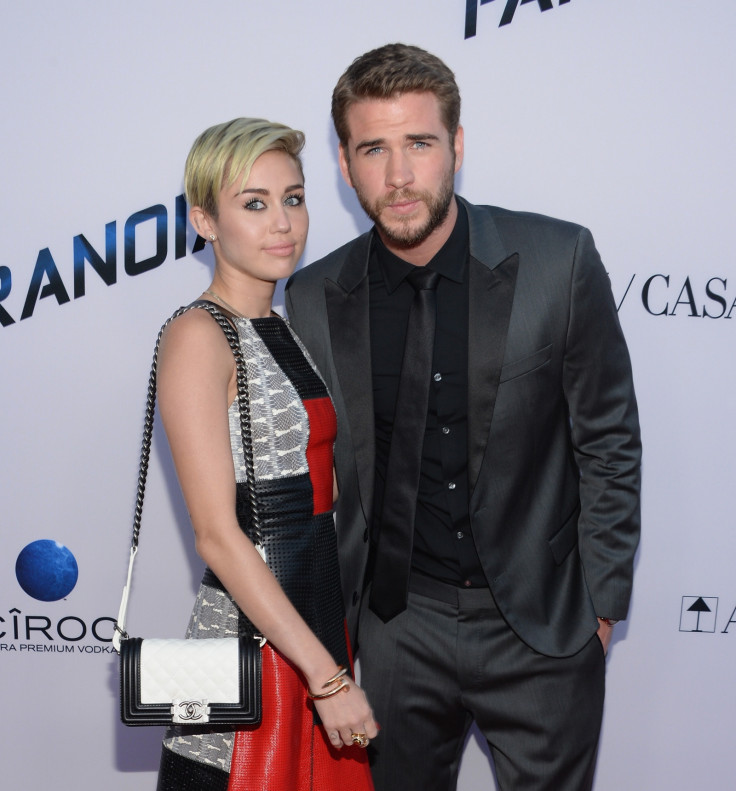 Miley Cyrus and Liam Hemsworth were spotting wearing rings on their fingers triggering speculation that they may already be married. Though a source close to them dismissed the rumours, the couple are said to be having "great ideas" for their future wedding.
"They have so many great ideas for wedding venues, from the beaches of Malibu to the shores of Australia, they know when the time is right they will throw an epic wedding party for their friends and family," a source told Hollywood Life.
The 24-year-old pop star and The Hunger Games actor were recently spotted in Malibu on a casual breakfast date. The couple looked happy as their dined with Hemsworth's brother Luke.
"Miley and Liam are happier than ever and it has everything to do with their love," the source added. "They enjoy spending time together and their chemistry has never been better in and out of the bedroom. They are in no hurry to change the status of anything in their relationship."
The American singer rekindled her romance with the Australian actor in 2016, two years after their split. Speaking about their future marriage with Hemsworth and how her parents, Billy Ray and Tish Cyrus are helping her in this, the singer told The Cosmopolitan magazine: "Nothing and no-one stays the same. Grow, evolve, change with each other and celebrate your love's journey."
The former Hannah Montana star has gone through a massive transformation and decided to quit smoking marijuana. In one of her recent interview with Jimmy Fallon, the Malibu hitmaker reveals the reason she decided to quit smoking weed and lead a rather healthy lifestyle. "I like to surround myself with people that make me want to get better, more evolved, open. And I was noticing, it's not the people that are stoned. I want to be super clear and sharp, because I know exactly where I want to be."