Alongside the flagship Lumia 920 smartphone, Nokia also announced the Lumia 820, with a 4.3in screen, Windows Phone 8 and augmented reality maps.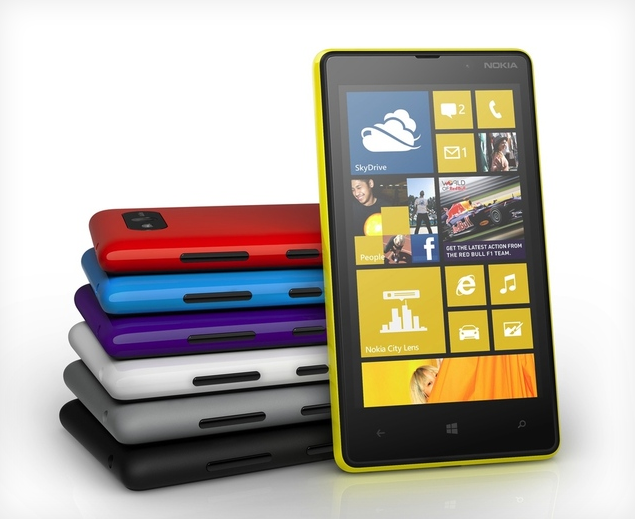 The main difference between the Lumia 920 and Lumia 820 is that the lesser model forgoes the PureView camera technology of its bigger brother and its screen is flat, instead of the slight curve seen on the Lumia 920.
That 4.3in screen has the same super sensitive touch technology as the Lumia 920, which means it can be used while you're wearing gloves - something that can't be done with other smartphones.
Below the screen Nokia has installed three touch buttons, and the volume switch and power button are to be found on the right hand edge.
Around the back, Nokia has given the Lumia 820 an 8 megapixel camera with auto-focus, Carl Zeiss optics, dual LED flash and a wide aperture, so it should still produce decent photos - just not on par with the PureView technology in the 920.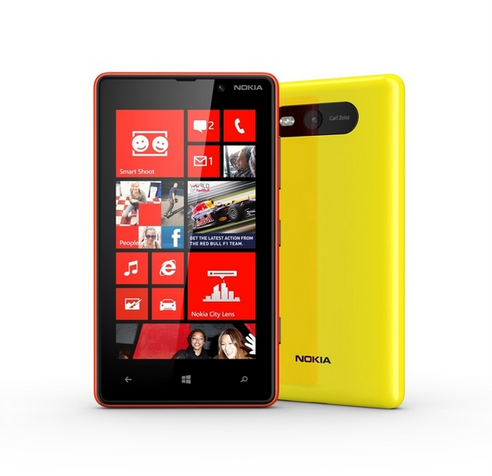 Every Lumia 820 comes with three types of interchangeable shell in different colours to help customers personalise their phone, and these shells also incorporate NFC for contactless payment and wireless charging technology.
The phone is powered by an S4 Snapdragon chip from Qualcomm with a dual-core processor clocked at 1.5GHz, paired with 1GB of RAM. Users will only get 8GB of interal storage, complemented with 7GB of SkyDrive storage and up to 32GB with a microSD card.
It comes with a smaller 1650mAh battery, compared to the Lumia 920's 200mAh cell.
The phone will support a wide range of 3G bands as well as five seperate frequencies of the higher speed 4G LTE standard.
This technology will see the Lumia 820 charge when placed against any one of the many accessories Nokia mentioned, including its own wireless charging pad, and the Fat Boy charging pillow.
Nokia failed to mention a price for either the Lumia 920 or Lumia 820 but addeed they would launch both devices in the final quarter of 2012.