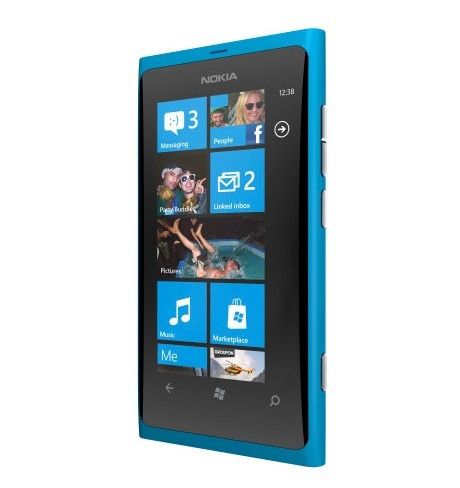 With Nokia only just having unveiled its new high-end Lumia 800 Windows Phone, analysts and critics have already suggested the Finnish phone maker hasn't done enough to compete with Apple's iPhone 4S and Samsung's Galaxy Nexus.

The Lumia 800

Originally codenamed the Sea Ray the Lumia 800 is the first high-end Windows Phone device set to be released in Nokia's new series.
The device will house a mediocre 3.7-inch Super AMOLED number, with a resolution of 480x800 pixels. As is to be expected the device will be powered by the latest Windows Phone Mango OS. Additionally, the device will boast a 1.4GHz processor backed up with 512 MB of RAM and 16GB of internal storage.
As is the case with most recent high-end Nokia devices, the new Lumia 800 will also include a nice camera. The new Windows Phone is set to include an impressive eight-megapixel autofocus snapper, with its very own Carl Zeiss lens and LED flash. The camera will reportedly be able to record 720p HD video at 30fps.
The Lumia 800 will be available in black, cyan and magenta options from 16 November, retailing at €420 (£365) plus VAT.
Windows Phone just isn't that Cool
Despite boasting a reasonable tech spec and price, many analysts have already issued reports suggesting the 800's fate was sealed the moment Nokia chose to get in bed with Microsoft's Windows Phone.
Most recently a report by research firm Strategy Analytics emerged suggesting that even if the OS doubled its market share, it would still only have a user base a quarter the size of Google's Android.
Despite pegging the Windows Phone OS as one of 2012's fastest growing platforms, Strategy Analytics clarified the market would still be dominated by Google's Android and Apple's iOS operating systems.
In their paper the researchers reported that they expect Google's Android to capture 44 per cent and Apple's iOS 23 per cent of the market in 2012. The research firm suggested following the release of the new range of Mango powered devices, the OS would only hold roughly 12.3 per cent of the smartphone market.