Key Features:
4.5in screen with 768 x 1280 resolution, 332 pixels per inch
Dual-core 1.5GHz processor with 1GB RAM
8-megapixel camera with optical image stabilisation
Windows Phone 8
Price: £480 SIM-free
Nokia Lumia 925: Introduction
Just seven months after Nokia's Lumia 920 flagship went on sale, the 925 has arrived with a slimmer, lighter aluminium design, the same 4.5in display and dual-core processor, and a slightly improved 8-megapixel camera with optical image stabilisation.
Nokia Lumia 925: Look and Feel
The Lumia 925 looks just like the 920 from the front, but from any other angle it's clear to see the changes Nokia has made to create a smartphone that is slimmer, sleeker and far more pocket-friendly than the heavy and bulky Lumia 920.
All four edges of the 925 are finished in an aluminium trim, with a black line at each corner marking where the phone's antennas are - similar to the iPhone 4 and 4S.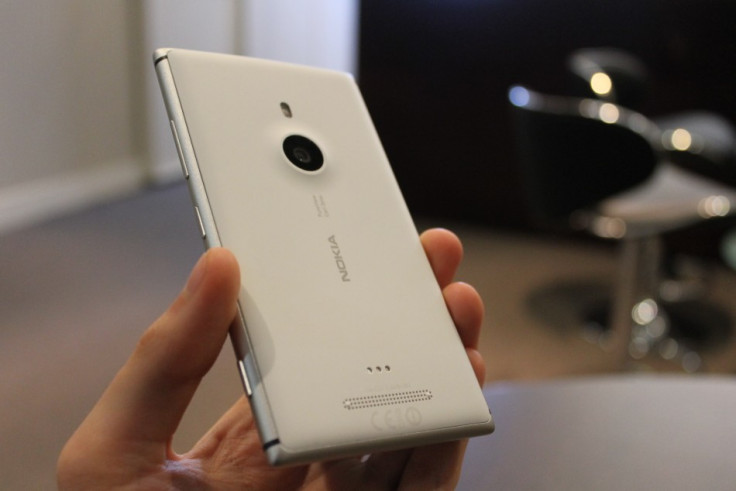 The right edge houses three aluminium buttons - volume rocker, screen lock and a two-stage camera shutter - while the left and bottom edges are completely blank, and at the top there's a micro SIM card tray, headphone jack and microUSB port.
Nokia has finished the non-removable rear cover in matt white plastic which feels similar to the HTC Windows Phone 8X and 8S. This cover raises slightly around the phone's camera, above which sits a dual-LED flash. Below the Nokias logo are three metal dots which hook up to wireless charging cases sold separately, and finally a loudspeaker sits at the bottom.
Compared to the 10.7mm thick, 185g Lumia 920, the newer 925 measures 8.5mm thick and weighs 139g, both of which make a huge difference to how the phone feels, although I found the rounded edges prone to slipping out of my hand more than the chiseled iPhone 5 and HTC One.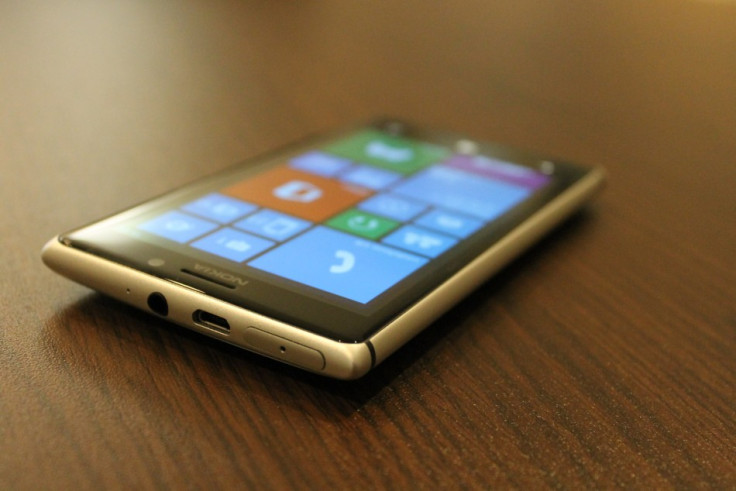 Overall, this feels like the flagship Lumia that the tank-like 920 should have been. The 925 is attractive, slim and incredibly well built with absolutely no flex or give under pressure.
Nokia Lumia 925: Operating System and Performance
No matter how good the hardware, Nokia will always be at the mercy of Microsoft and its Windows Phone 8 operating system. Since launching in October 2012, WP8 has improved and the once-embarrassing lack of quality applications is now a minor inconvenience, but that still doesn't stop the software being the weakest part of this phone.
I praise Microsoft for trying something different with Windows Phone with its bold, bright tiled interface, but eight months have passed and it still doesn't have a notification centre, unified inbox, or quick access to turning features like Bluetooth on or off, and although less of a problem now, apps like Instagram are still missing.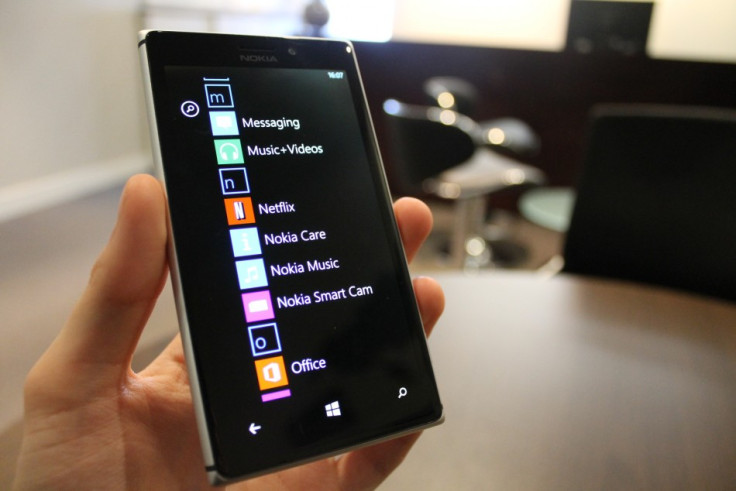 The Lumia 925's dual-core 1.5GHz processor and 1GB of RAM have no problem with running the operating system - everything is as responsive as you'd expect from a £500 smartphone - but quad-core rivals with more memory make the phone seem a generation older than it really is, at least on paper.
And although the 925's processor is capable, it's held back back Windows Phone 8's problems. Seeing the dreaded 'resuming...' screen when opening an application is unacceptable and a problem seen across the entire WP8 range.
Thankfully, Nokia's bundled software goes some way to improving the Windows experience. City Lens, Here Maps, Drive+ Beta and Transit are all included, as is Nokia Music, Care and Smart Cam.
Inside, there's 4G, Wi-Fi, Bluetooth 3.0 with ASDP for streaming music to wireless speakers and headphones, and NFC for making contactless payments.
Unfortunately, the phone's 2,000mAh battery is not removeable, and although the 925 will get through a full day of average use, I found it needed a top-up before the end of the second afternoon.
Charging each night will solve this, but far worse is the 925's lack of storage. There's just 16GB (around 12GB available to the user) and Nokia has taken the bizarre decision to not include a microSD card slot, so this cannot be increased.
For more on Windows Phone 8, you can read our full review here.
Nokia Lumia 925: Display
Nokia has installed exactly the same 4.5in display as we saw on the Lumia 920 late last year. Although an upgrade to full HD would have been welcome, the screen is still excellent and doesn't feel like it's a generation old.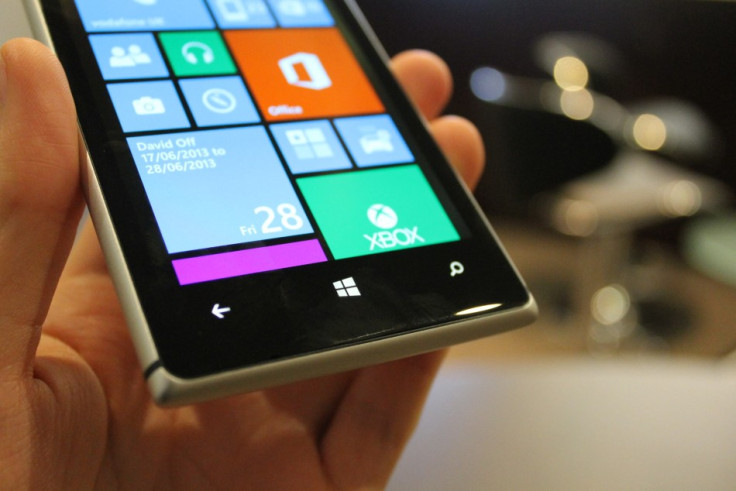 The resolution and pixel density is such that text appears as clear, crisp and smooth as you'd ever need it to be, and the bright colours of Windows Phone 8 are shown off faithfully, with good contrast, very wide viewing angles and an even backlight.
My only complaint would be that the black background of Windows Phone 8 sometimes adopted a silver tint to it when reflecting light, making the display look lit when it was actually turned off.
A very small complaint - more of an observation really - but otherwise it's a great screen and the backlight is strong enough to fend off most reflections when used outdoors.
Finally, the Lumia 925 can be used while wearing gloves, a party trick shared with the 920.
Nokia Lumia 925: Camera
Despite its size and weight, the Lumia 920 was universally praised for its industry-leading camera, and the Lumia 925 is more of the same.
You get the same 8-megapixel sensor, the same Carl Zeiss optics, autofocus, LED flash and the same clever optical image stabilisation, although now there's an extra lens to make images even sharper. By suspending the lens with springs, the camera can take incredible photos and video.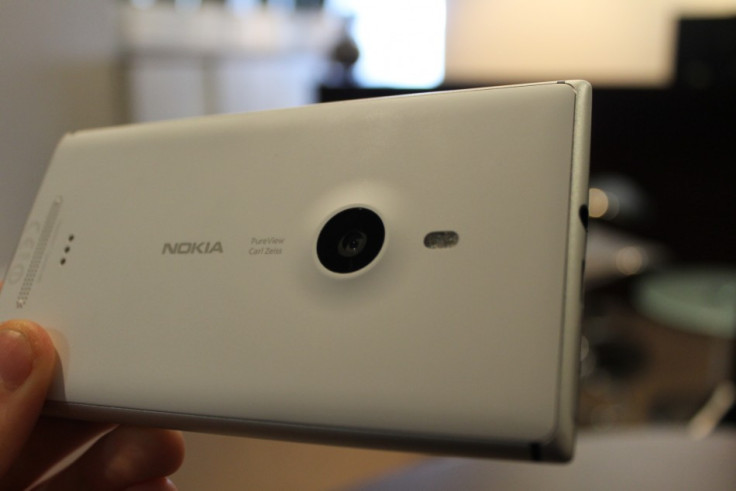 With the springs helping to damper your movements, the camera can keep its shutter open longer, taking in more light and producing very impressive nighttime shots.
The camera app is opened with a press of the two-stage shutter button (this is also possible when the phone is locked) and the interface is the same as other Windows Phone 8 devices.
Taking a photo is as simple as pressing the shutter button halfway to focus, then fully to take the shot, or you can tap anywhere on the screen and the camera will focus to that point and take the photo.
To the side, there are shortcuts to switch from photo to video, turning the flash on or off, selecting the front or rear camera, and a link to 'lenses', which are a range of photography apps developers have created for the WP8 platform.
Dig into the photo settings and you'll find five scene modes to choose from, as well as ISO, white balance and exposure adjustments.
As a separate application, Nokia has introduced Smart Cam, which includes features shared with the Samsung Galaxy S4, such as being able to remove objects from photos after they are taken, pick the best from a burst of photos take at once, and a function to create 'action shots' like the one below.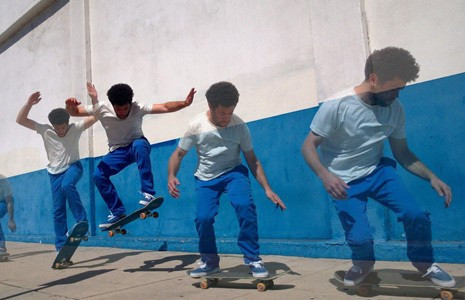 My only criticism is that there's no way to decrease the sizes of photos, so if that 16GB of storage is running low you can't take lower resolution photos to save space.
Verdict
The Lumia 925 is the best Lumia phone to date, and what the 920 should have been those few months ago.
From a hardware perspective, the Lumia 925 is almost without fault. It's an excellent smartphone with a lot going for it; good looks, strong build quality, slim and relatively light, and the camera is simply the best on the market.
But there are problems, chief among which is the Windows Phone 8 operating system. Microsoft still needs to create a notification centre and the performance needs tweaking to fix the annoying pauses when opening apps - not to mention the app store, which still needs padding out.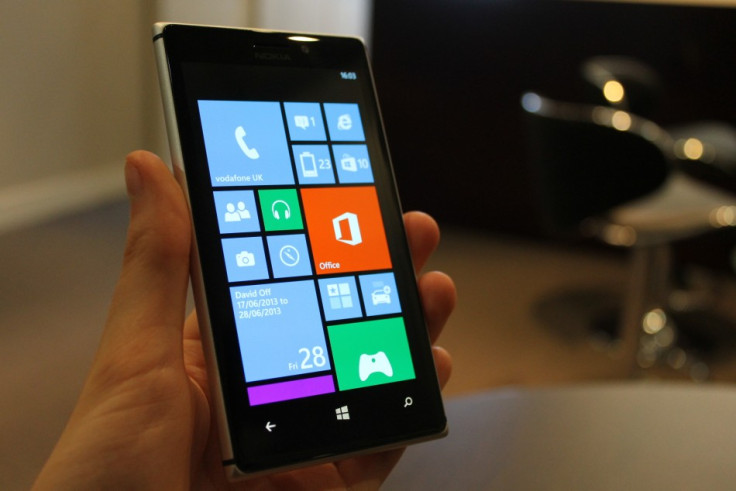 Elsewhere, 16GB of storage simply isn't enough when Nokia refuses to include a microSD card slot. This is something Apple has done for years, but at least it offers high capacity models; Vodafone has an exclusivity deal on the 32GB Lumia 925, otherwise you're stuck with half that.
Finally, Nokia is holding a media event in July where it is widely expected to announce a smartphone with a 41-megapixel camera similar to that found in the 808 PureView from last year, but with Windows instead of the dated (and now extinct) Symbian OS.
If photography is your thing, I strongly suggest you await the outcome of that announcement next month, but as an all-rounder, the Lumia 925 is a very good phone. If you want Windows Phone 8 in your life, the 925 by far the best way of getting it.
Scores:
Screen: 9/10
Design: 9/10
Camera: 10/10
Operating System: 7/10
Build Quality: 9/10
Overall: 8/10
The Good:
Excellent screen
Impressive build quality
Slim and much lighter than Lumia 920
The Bad:
Only 16GB storage and no microSD card slot
Windows Phone 8 still missing features and apps
Loses wireless charging to save weight
Camera Samples