Key Features:
Rewritten kernel shares basic code with Windows 8
Xbox Music and SmartGlass
New home screen with adjustable live tiles
Mobile Wallet with NFC
Windows Phone 8: Introduction
On the outside, Windows Phome 8 is little more than an updated home screen, but dig a little deeper and you will find that Microsoft has re-written the operating system from the ground up, creating a mobile platform that shares much of its basic code with Windows 8.
This means developers can easily port games and applications between desktop, tablet and mobile. Along with the new code, WP8 features a more customisable home page, Xbox Music and SmartGlass, an NFC-powered mobile wallet, and hardware from HTC, Nokia and Samsung.
We've spent some time with all five Windows Phone 8 devices currently on the market, so here is our complete review of the new operating system.
Windows Phone 8: Start screen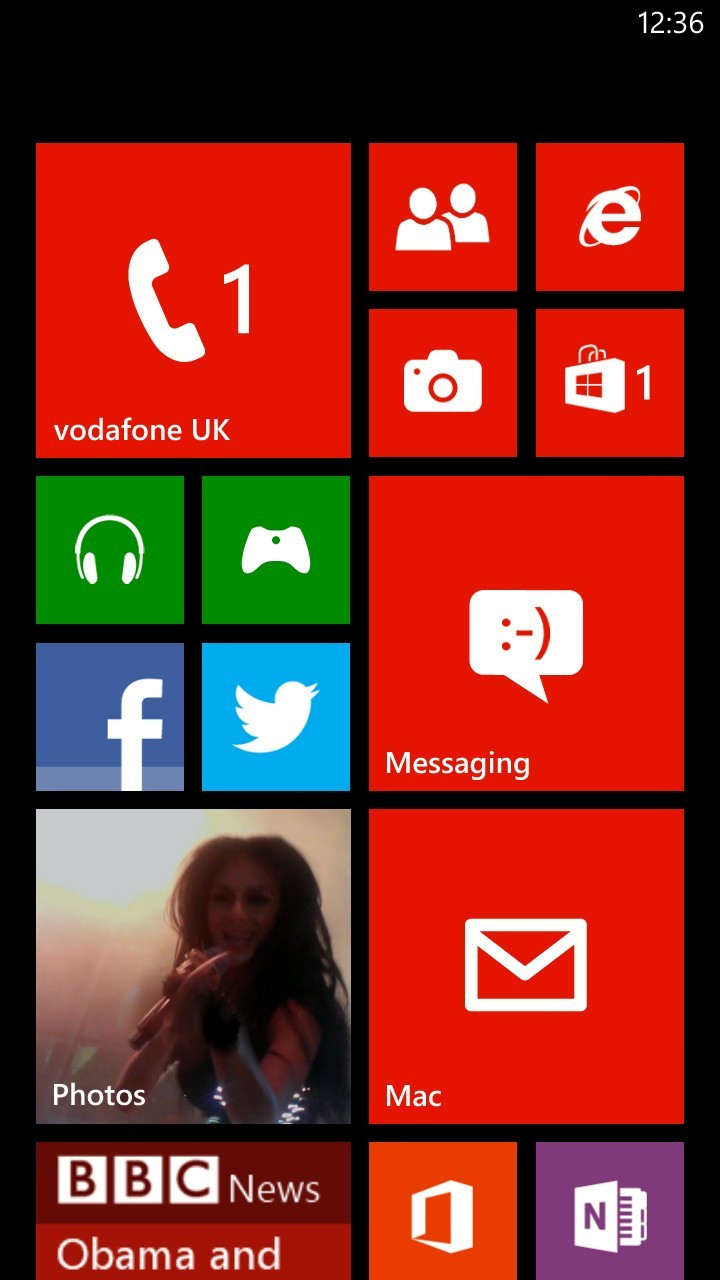 The tiled start screen of Windows Phone 7 returns, but for WP8 Microsoft has made it even more customisable, with some tiles available in three different sizes to provide information about an app at a glance.
Tiles can be arranged any way you like, and the various sizes mean you can prioritise some apps over others.
For example, if you use social networks and email more than you make phone calls, then Twitter, Facebook and your email accounts can be large tiles at the top, while the phone and contacts book can be made much smaller and buried lower down the page.
All tiles can be made live as long as the app developers have included the feature, meaning they can display information and notifications without you needing to open the whole app.
For example, the number of unread messages is displayed on the medium-sized Messaging app tile, while the large tile will show the number of unread messages, as well as the first line and sender's name of your most recent unread text.
The same system applies for your email and phone tiles, and the photos tile flicks through the most-viewed images you have stored on the phone.
As with iOS and Android, a long press on any tile/app icon lets you move them all around, delete them, and of course adjust the size.
We like how Microsoft has avoided copying iOS and Android, and has instead taken an entirely different approach to its home screen with the live tiles, and although the amount of customisation here means you can spend hours setting up your tiles just how you want, you end up with a layout that is attractive, functional, and truly unique.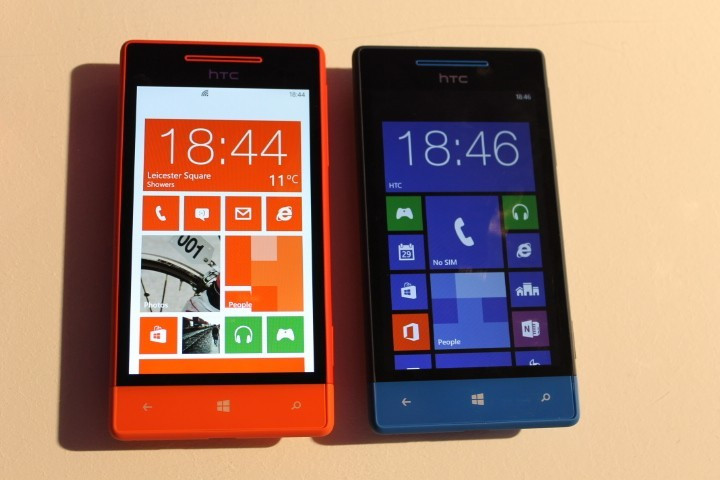 Our only criticism of the home page is that when set to the smallest size, tiles do not include the name of the application they represent, and we would sometimes forget which application a tile was for. Of the pre-installed apps, Maps, Office and Wallet may confuse new users at first, as it is not immediately obvious which apps the tiles are for.
Third-party app developers will have to ensure that their tiles display very clearly what the app is when set to the smallest size.
As before, a swipe from right-to-left shows an alphabetical list of all of your installed apps. We think the list could be displayed more efficiently and with more than one app name per row - you'll be scrolling for a long time if you have hundreds of apps - and we would like to be able to put apps into folders, but otherwise it's fine.
Windows Phone 8: Rooms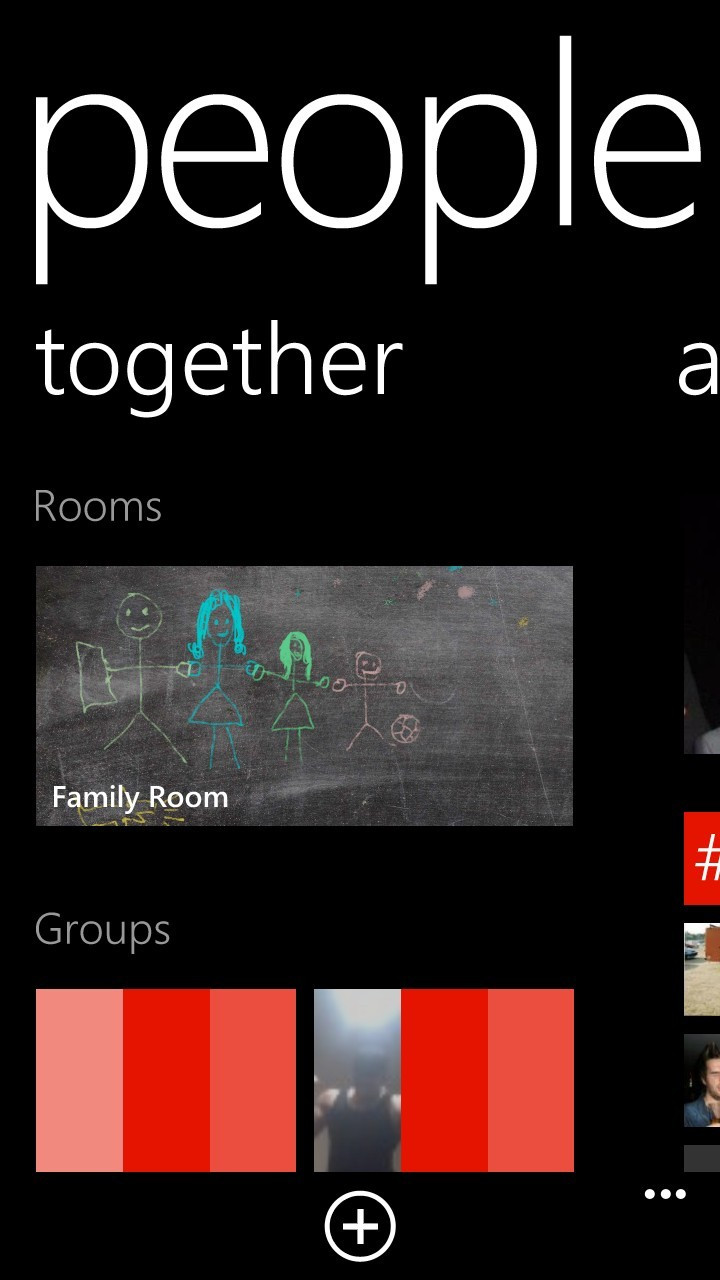 Rooms is a feature within the People application (your phonebook) that lets you share chat conversations, calendars, photos and notes with a specific group of contacts.
Microsoft suggests this would work great with families or housemates, so everyone would, for example, know when the bins gets emptied, when more milk is needed and who's buying it.
Dull, perhaps, but we think this could be a useful feature if set up properly with the right people, but there is a catch; Rooms only works fully between fellow Windows Phone 8 users, so unless the whole family has WP8 devices you'll end up with no milk and overflowing bins.
Thankfully, Microsoft recognises that it isn't the market-leader, so some features in Rooms will work with Android and iOS devices, such as calendar integration.
Windows Phone 8: Kid's Corner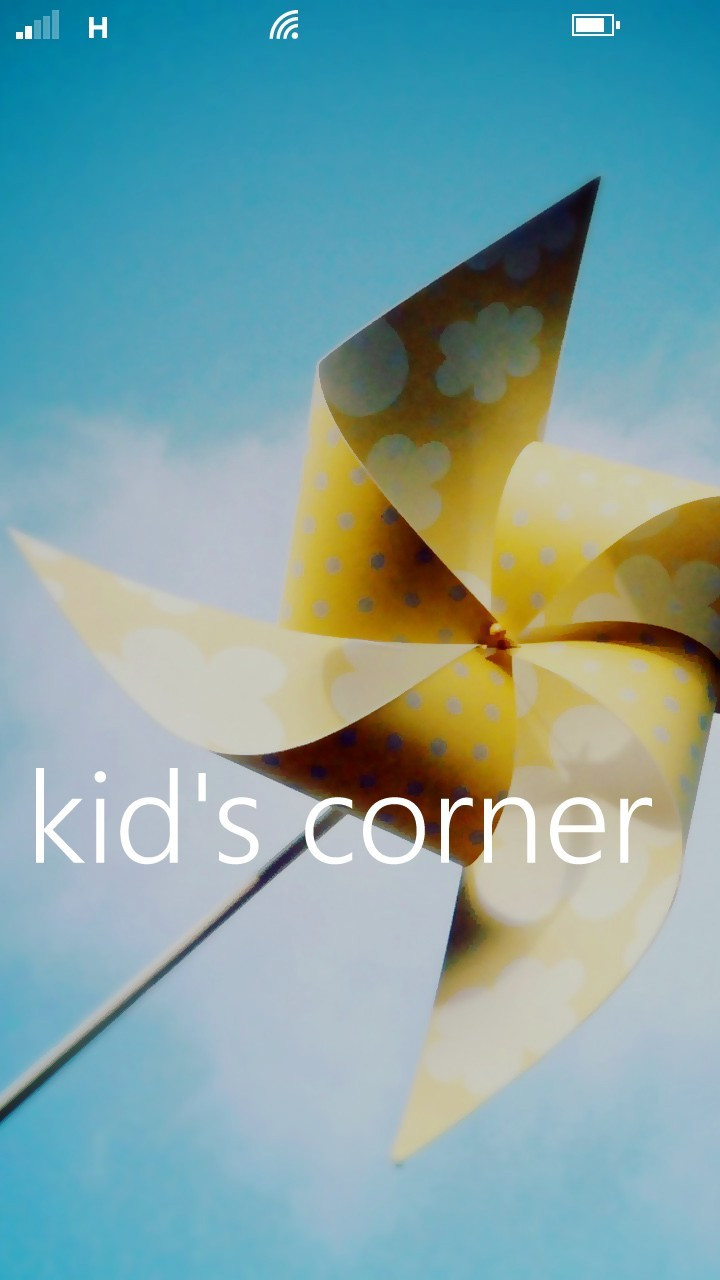 Kid's Corner creates what is effectively a separate user account that only has access to the applications you choose. For example, a parent could add Xbox Music, some games, and the camera app to Kid's Corner, and when launched those are the only applications that the child can have access to.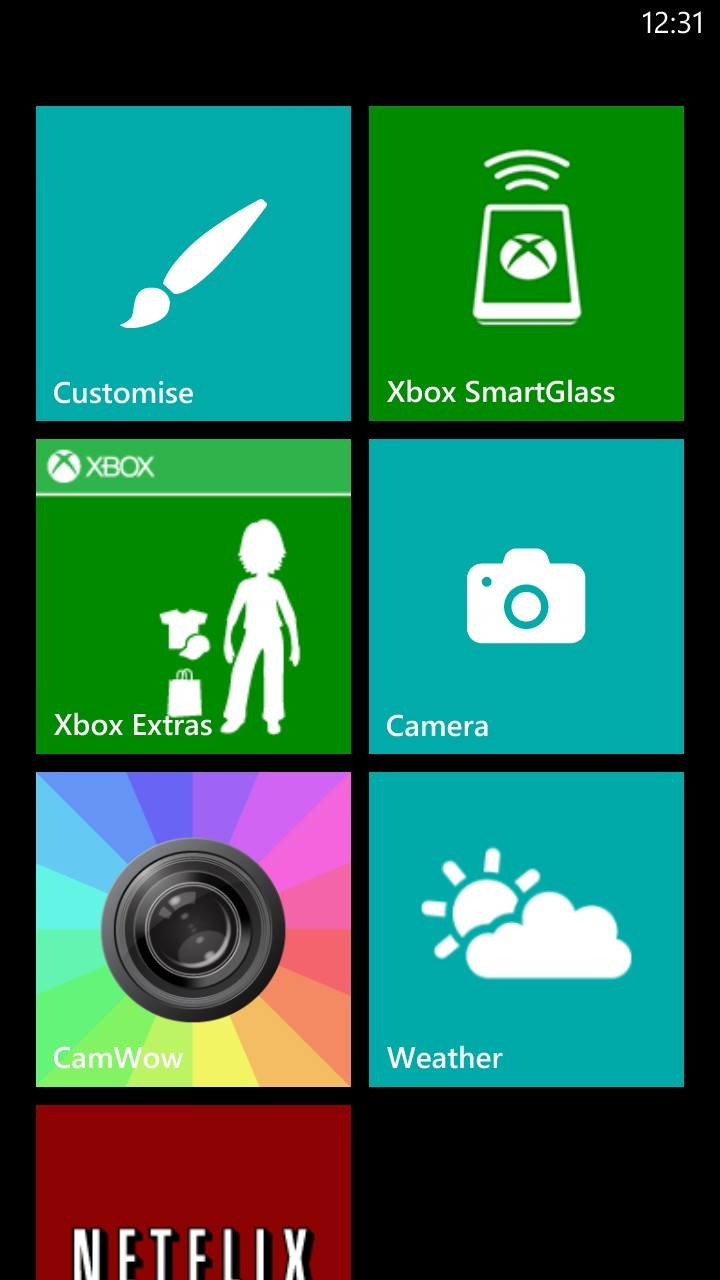 Once launched, Kid's Corner can be accessed by swiping from right to left on the regular lock screen, and when the child is done pressing the screen lock button twice returns the phone to the owner's lock screen.
The feature seems to be well thought out - for example photos taken with the camera cannot be shared at all via email or social networks from within Kid's Corner, although incoming phone calls can be answered.
An issue with this is that once you hang up, you are taken back to the user's side of the phone, rather than Kid's Corner, but after adding a PIN to our device the phone locked once the call ended, so there's no obvious security issue here.
Notifications for text messages and the like also come through to Kid's Corner and tapping on them takes you back to the user's side of the phone, but again if you have a PIN in place, that will prevent any unwelcome replies.
Windows Phone 8: Wallet
New for Windows Phone 8, Wallet is Microsoft's stab at creating the all-in-one smartphone wallet with NFC technology to make contactless payments.
In what it describes as "the most complete wallet experience on any smartphone" Microsoft has teamed up with mobile networks to offer secure SIM cards to help build an increased level of security around the NFC-powered mobile wallet.
When the company announced WP8 back in the summer, it admitted that only SIMs from Orange would work with Wallet from launch, but it hopes to add more soon.
Everything from bank cards and store cards to frequent flyer and PayPal accounts can be stored in the wallet.
Under your credit card you can see available balance, phone numbers to call to speak to someone at the bank, and even a look at your transaction history - in theory at least, our Lloyd's credit card was not recognised by Wallet, so it may be some time before the app is commonly used.
Windows Phone 8: Lock Screen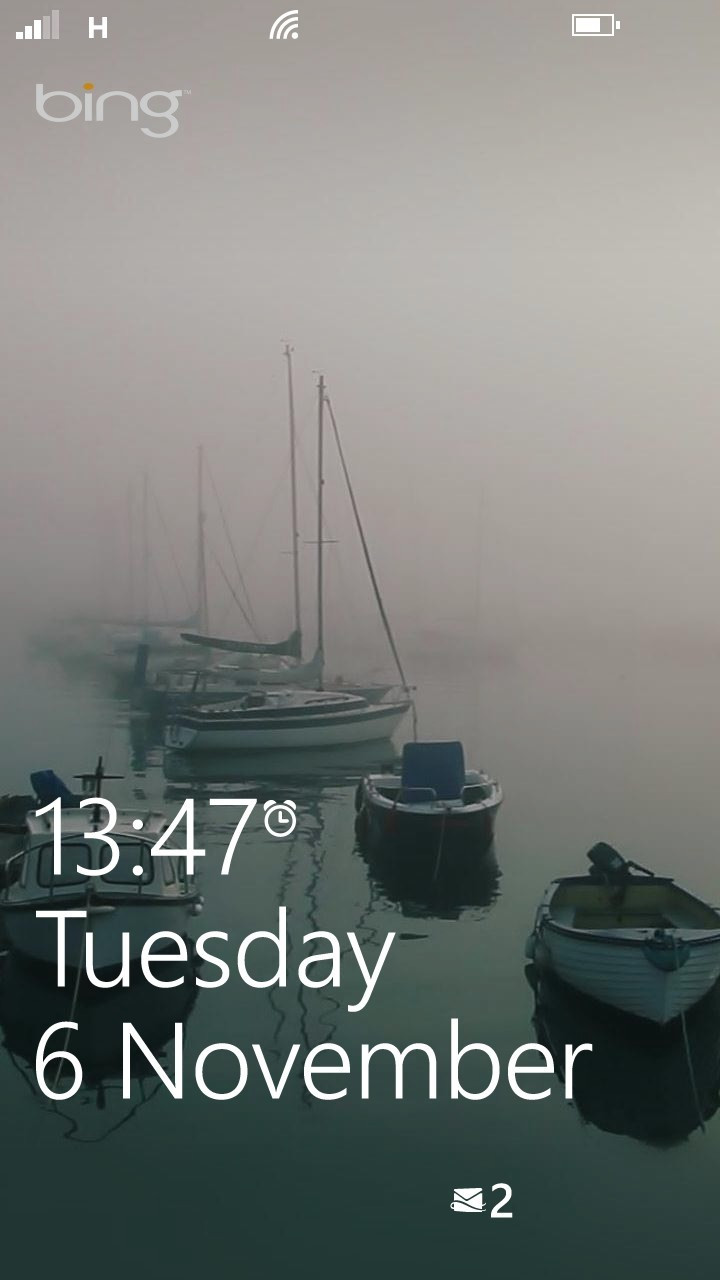 The lock screen of Windows Phone 8 can be set to show one of your own images, or a different one every day provided by Microsoft's search engine Bing.
Along with the image, you get the usual range of signal strength, Wi-Fi connection, GPS and battery life status at the top, the time, day, date and if an alarm is set or not lower down, and below that you can configure the system to show any events in your calendar for today - these are sourced from both your personal calendar and anything you have been invited to on Facebook.
Swiping up reveals your tiled home screen and, as we said above, a swipe from right to left switches to Kid's Corner, and a password or PIN number can be used to keep the phone more secure.
Windows Phone 8: Lenses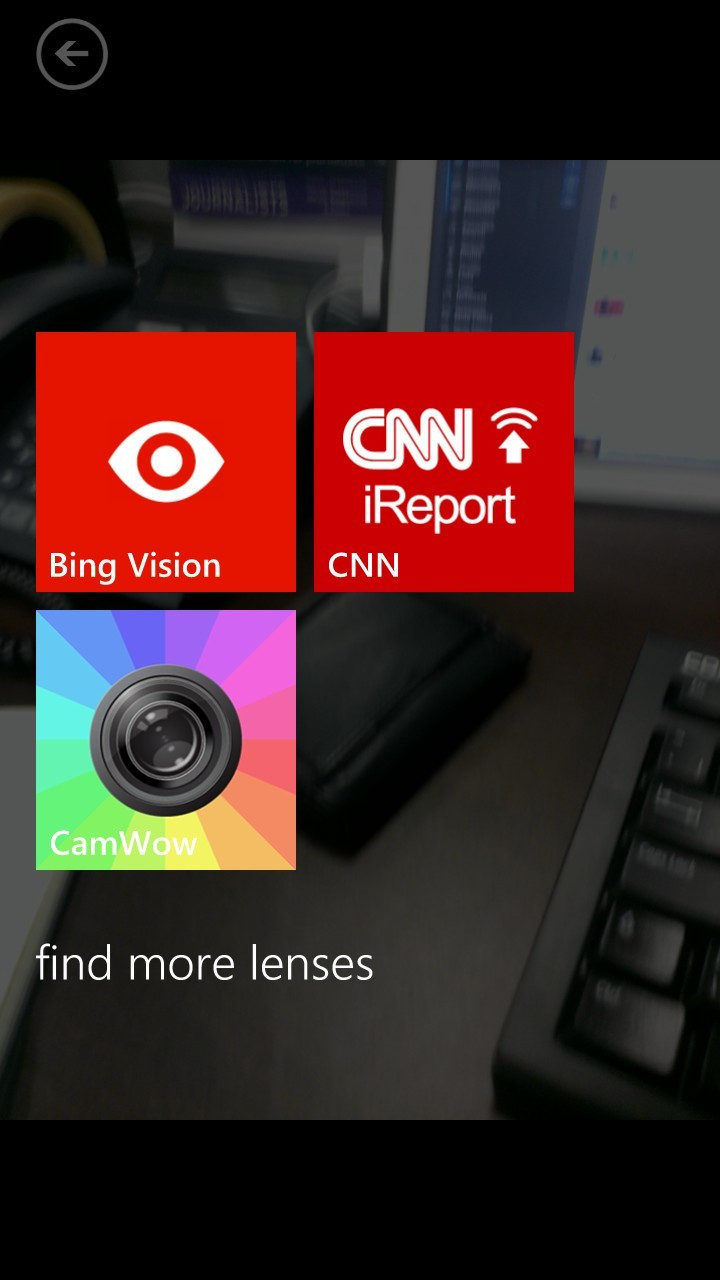 Lenses are applications that live inside the camera app and can be used to add special effects or use the camera to interact with other services.
For example, the included Bing Vision lens uses the camera as a barcode scanner to help search for products online.
There's a link to search the store for more lenses, but sadly just two others are currently available, CNN Report, which lets you upload eyewitness photos to be used by CNN, and CamWow, which applies distortion effects to the camera.
None of these lenses are particularly ground breaking, but we hope that developers get on board and create a wide range of interesting photographs apps - especially with the Nokia Lumia 920 and its PureView floating lens technology.
Windows Phone 8: SmartGlass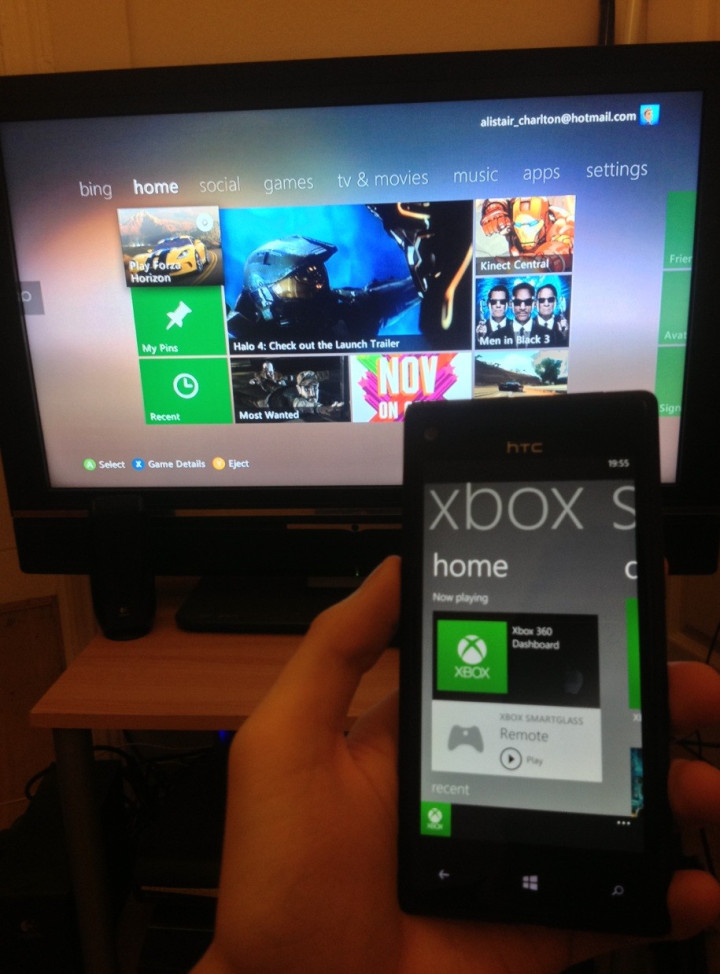 SmartGlass was first shown off by Microsoft at E3 back in June and is essentially an application to link a smartphone or tablet with your Xbox.
Providing both Xbox and phone are connected to the same Wi-Fi network it is simply a case of opening SmartGlass on the phone and waiting a few seconds until you have control of the console. From there, you can navigate by swiping at the screen.
There is a delay of around a second between your inputs on the phone and the Xbox responding, although in testing we found the two to get confused when you throw an Xbox controller into the mix as well, but then they aren't intended to be used together.
If you're watching a film on your Windows Phone 8 device on the commute home and want to finish it on your television, SmartGlass lets you send the film to your Xbox, so you can continue watching it there.
The same goes for music, which can be sent across to your Xbox, and also web browsing, so if you're looking at a website on your phone, it can be sent to your Xbox and shown on the TV, letting you swipe, tap and pinch-to-zoom on the phone to control it.
Windows Phone 8: Xbox Music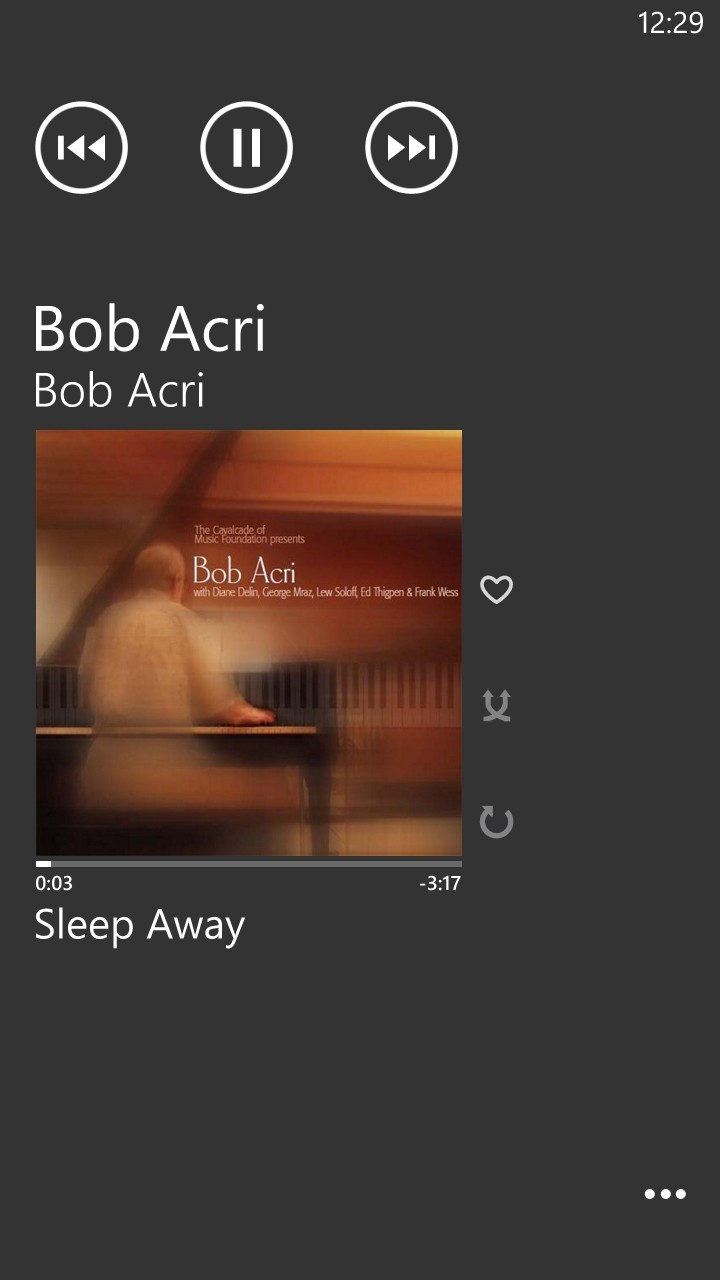 Microsoft is going through a major rebrand this year and this includes extending the Xbox name to cover more than just video games. Xbox is now the umbrella term for all of Microsoft's media content and includes music, TV and film, as well as games.
New Windows Phone 8 users get to try out Xbox Music for free for 30 days, so you can download or stream as much music as you like for a month, although we found a small number of tracks and albums to not be free, and if an Xbox Music account isn't set up at the end of the free trial, then your music is taken away again.
Windows Phone 8: Maps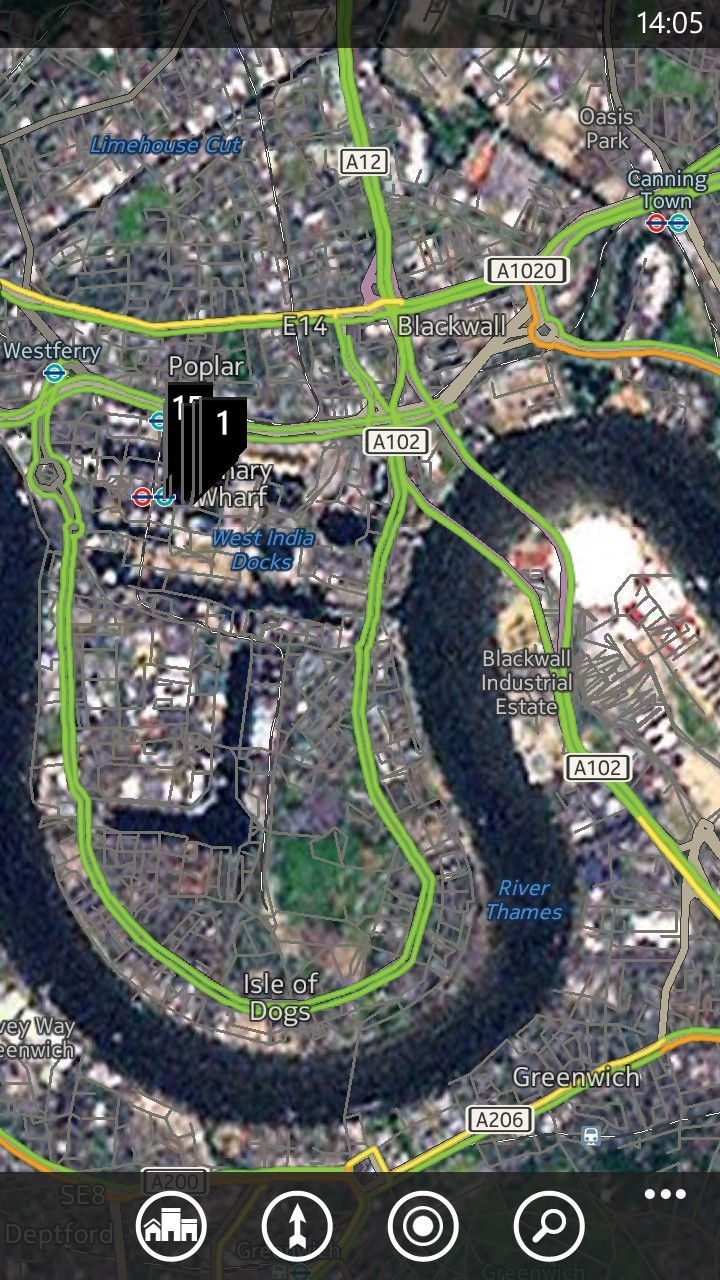 The maps app in Windows Phone 8 is an improvement on iOS 6, but sadly there is still much of the UK that is poorly covered by satellite images. Most major towns and cities are fine when zoomed in close, but more rural areas are poorly covered, with many images bordering on useless due to being too blurry.
We haven't found any glaring mistakes, such as the mis-spelt names and wrongly-located towns in iOS 6, but the images in some parts of the UK are terrible. Even over London, while the quality is great at low levels, zoom out slightly and the quality drops significantly, as the app switches over to a different set of images (see above).
Judging by the appearance of the Olympic Park (mostly brown with half a stadium), the images were shot some time ago, and hopefully an improved set will be on the way soon.
Aside from the poor satellite images, the maps app is good and provides plenty of road and place names without having to zoom right in too far - one of iOS 6's major downfalls.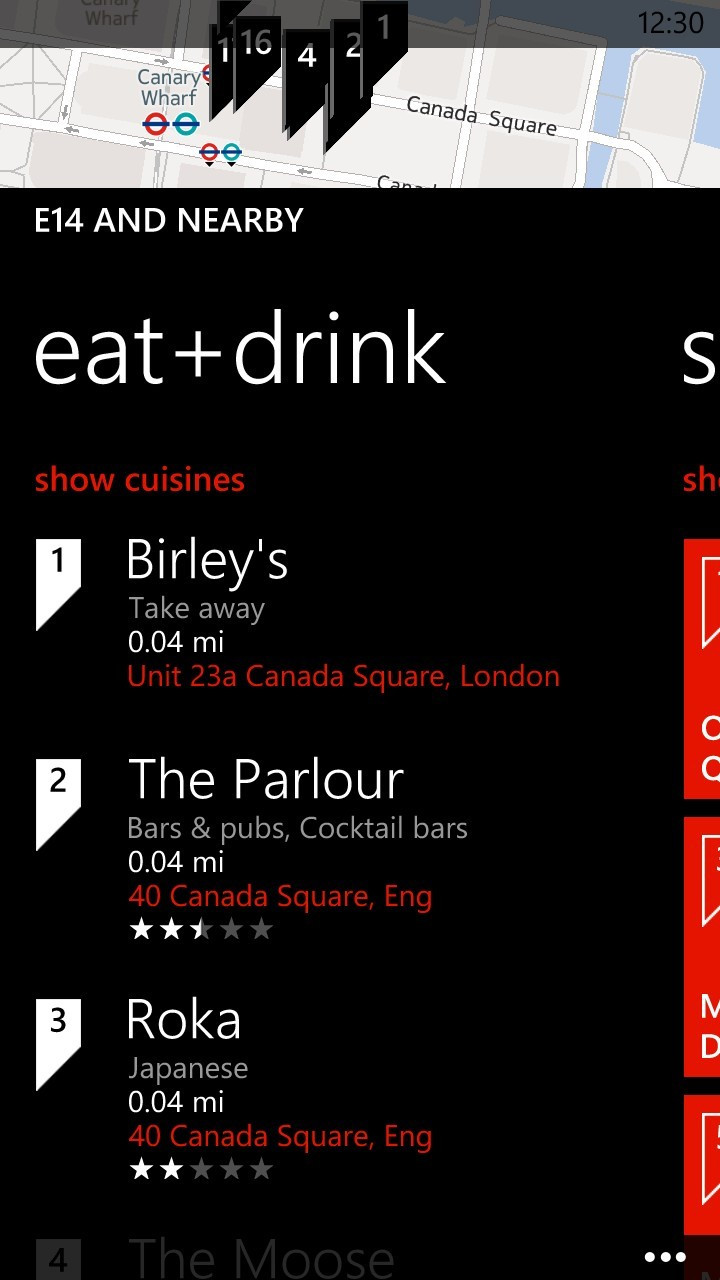 The app provides a large database of local businesses, such as cafes, shops, museums etc, but we were disappointed to find that tapping on a local place of interest, then asking for directions gave us the message "use an app."
Tapping this took us to the Microsoft Store, but worse still was the "Sorry, no apps found" reply - it seems that it isn't yet possible for the maps app to provide directions (unless you input the destination manually) and no apps in the store can help.
However, searching the store manually brought up a wide range of free and paid-for driving directions apps, so we think this is an issue with the Maps app itself, rather than the store. Still an annoyance, though.
Windows Phone 8: Office and OneNote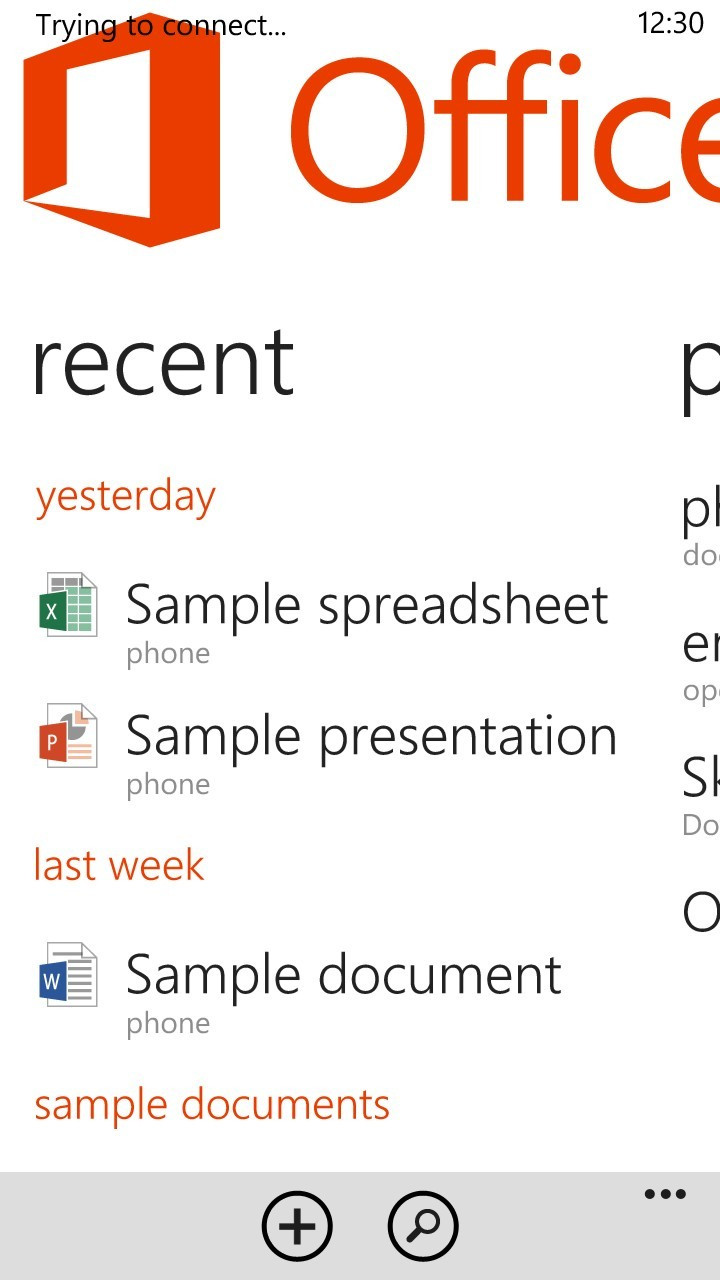 While probably not a feature at the top of everyone's wishlist, the inclusion of Office and OneNote with WP8 means that the phone can be used to view, create and edit Word, Excel and PowerPoint files.
Text formatting options are fairly simple, but for Office on the go it's not bad and everything you do can be uploaded to SkyDrive and accessed on your computer or tablet.
Office could well be the app you open once and never go to again, but for some users it will be invaluable, so we're pleased to see Microsoft has made the effort here, even if it's for the minority.
As for OneNote, it makes a useful to-do list and notes app that can also be synced to your SkyDrive account and shared across devices.
Windows Phone 8: What's still missing?
The lack of a notifications centre is a real shame, and something that Microsoft has already apologised for, admitting that it "ran out of time". So while we can expect a notifications centre in a future software update, for now WP8 has a gaping hole where it should be.
For users who always have their phone on loud or in sight, not having a central place to find your notifications might not be a huge problem, but for those of us who are always on our social networks, text, make calls and have several email accounts, notifications are easily lost.
Small banners appear at the top of the screen for texts, tweets and the like, and tapping on these opens the relevant app - or they can be swiped to the right to be removed, something Apple should implement in iOS.
If you miss the banner, then some of the live tiles will display the number of unread notifications that app has, but after the app has been opened once the notification icon disappears - and not all tiles provide this live information, at least until developers update them.
If we have five unread emails, the number five is shown in the email tile as you'd expect. But opening our inbox (and not opening a single unread email) removes the five and replaces it with nothing; we'd rather see the number of unread emails stay in place until they have been opened or deleted.
We've no doubt that Microsoft will fix this soon and install a capable notifications system, but for now it feels outdated compared to iOS and Android.
As Windows Phone 8 caters for larger screen resolutions than WP7 ever did, most third party apps display with a black bar at the top of the screen. This will remain until developers update their apps to take advantage of the extra space - much like how iOS apps have black bars either side until devs update for the iPhone 5's large screen.
Some of Microsoft's own Windows Phone 7 apps aren't yet updated for WP8, so the weather app, for example, doesn't yet offer a live tile or full-screen support, which is a shame.
Other small niggles included the "Resuming..." screen that sometimes appears when you reopen an app, and the application opening and closing animations can start to feel like time-wasters after you've seen them hundreds of times.
Finally, we have been using Windows Phone 8 on an HTC 8X and the device re-booted twice during our week with it, once while being used and the other time while locked on our desk; we couldn't say if the phone or WP8 is to blame, but clearly something isn't right here and we hope HTC or Microsoft fixes the problem quickly with a software update.
Windows Phone 8: Verdict
There's a lot to like about Windows Phone 8.
Although the start screen is at first confusing, it's only in the same way using a Mac for the first time is after growing up with Windows, or switching from a right- to left-hand-drive car; it's not wrong, or any worse, just different and takes some getting used to.
Once you've spent a couple of hours playing around with the tiles, downloading apps and getting it all set up how you want, WP8 is a joy to use.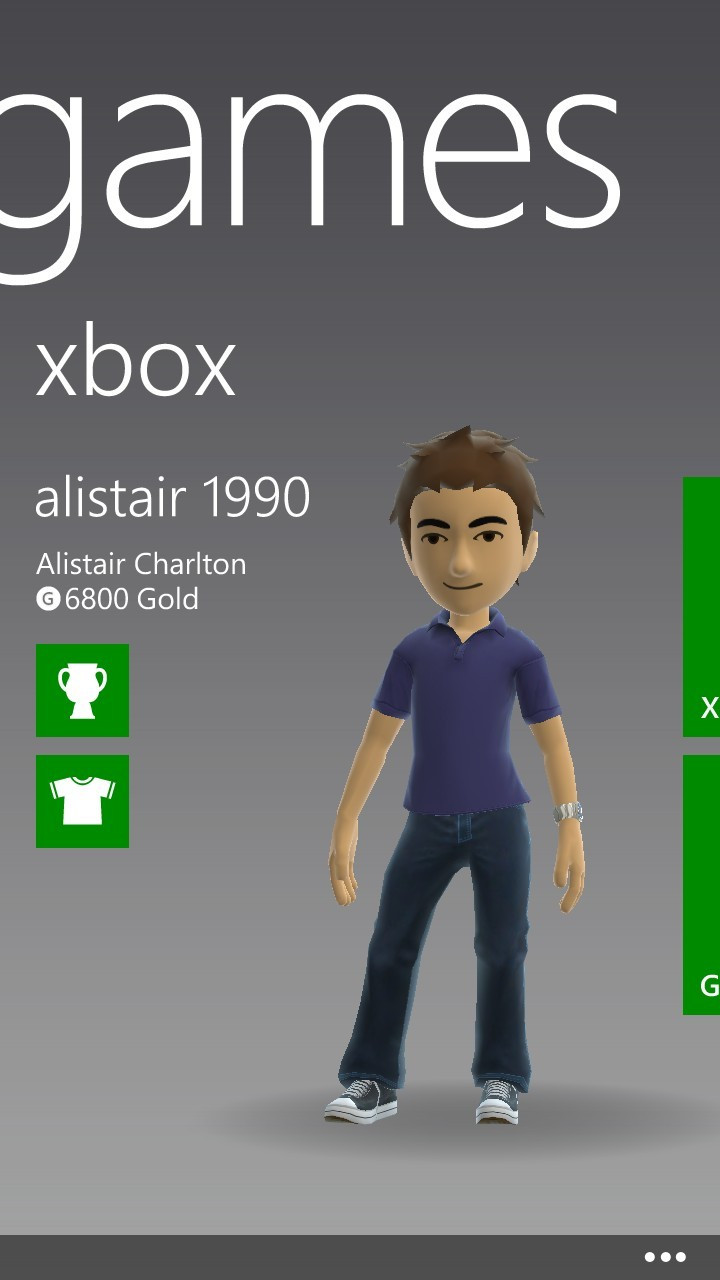 But it isn't without some major problems. The lack of a notification centre is bordering on unforgivable and the maps app leaves room for improvement, and that dead end when searching for directions needs to be addressed, too.
The number of apps in the Store is also a problem for now, and one that we hope will be rectified once developers start upgrading their WP7 apps and realise that the Windows Phone platform is worth working with.
WP8 usage needs to reach critical mass, where there are enough users to make developing new apps worth the time, effort and money.
If consumers don't buy, apps don't get developed, and if there are no new apps then consumers have less of a reason to buy and so the downwards spiral continues.
We hope this doesn't happen to WP8. We want it to work because we want to see a three-horse smartphone race.
That being said, would be unfair to mark WP8 down because of what the future might hold - will it get enough quality apps? - so instead we'll focus on the here and now, which is a mobile operating system that slots neatly into Microsoft's ecosystem.
It's attractive, easy to use, and the hardware from HTC, Nokia and Samsung looks promising. Switching mobile operating systems is a big step, especially if you have already invested heavily in applications for one, but we think Microsoft is on to a winner here, so long as developers get behind it.
That, and Microsoft itself needs to recognise the power of its own Xbox brand and develop some world-class mobile games for Windows Phone 8. Mobile versions of Halo, Forza and others that sync with their console counterparts would be a huge selling point for WP8 phones.
Until then, Microsoft has a fight on its hands to draw consumers away from Android and iOS, but those who do make the jump will find a mobile operating system which feels very personal once set up, is fast and responsive, and is part of an impressive and growing ecosystem.
Scores:
Design: 8/10
Performance: 9/10
Ecosystem and apps: 7/10
Features: 7/10
Overall: 8/10
The Good:
Attractive
Fast
Very personal
The Bad:
No notification centre (yet)
Lack of apps
Limited to five handsets at launch